Popular YouTuber Jimmy "MrBeast" Donaldson recently released his adaptation of the highly acclaimed Netflix survival drama series
Squid Game
, which included a true-to-life recreation of each challenge from the show. After teasing the project for several weeks, it was only natural that the video would later amass a hundred million views on YouTube.
Earlier this month, MrBeast revealed that the project cost about USD 3.5 million, which led many haters to attempt to cancel him online. And now, haters are trying to take another jab at the YouTube megastar, claiming that his Squid Game recreation is nothing but a cheap knockoff of director Hwang Dong-hyuk's masterful work.
MrBeast is being slammed for plagiarising Squid Game
On 29th November, Forbes writer Jon Youshaei highlighted the success of MrBeast's Squid Game versus the Netflix Original Series on Twitter, alluding to "the promise of the creator economy," which enables YouTubers to generate more views in less time, thanks to fewer gatekeepers.
.@MrBeast Squid Games video: 103M views in 4 days. It took 7 weeks to make.@netflix's Squid Games series: 111M views in 30 days. It took 10 years (!!) to make.

More views, less time, fewer gatekeepers. That's the promise of the creator economy. pic.twitter.com/SwDjjNgAqH

— Jon Youshaei (@EveryVowel) November 28, 2021
The tweet subsequently trended on Twitter and attracted commentary from many critics, including senior news writer for PC Games Ian Boudreau, who claimed that "plagiarism is way faster than original writing" and thus is "much easier."
However, some Twitter users defended MrBeast's recreation, saying that "if it was plagiarism, then it wouldn't be transformative in nature." Another user correctly noted that MrBeast also credited Hwang Dong-hyuk as a major inspiration for his recreation of the show.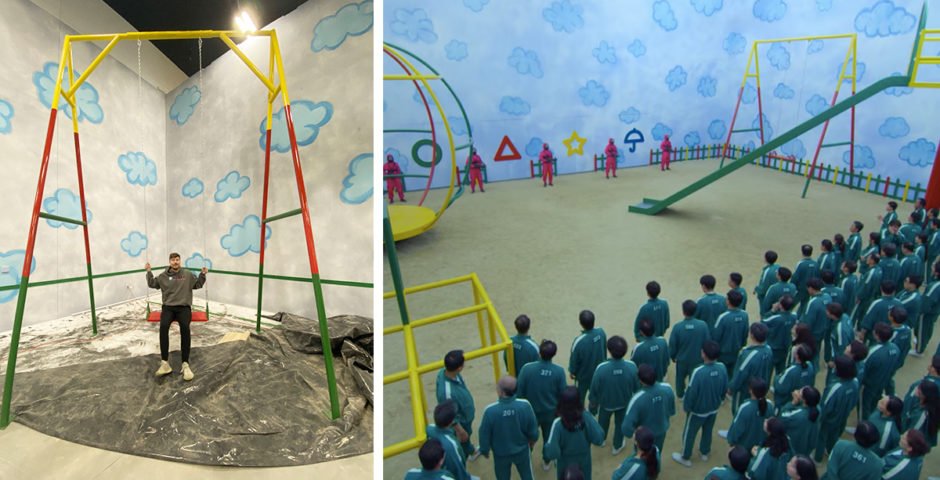 The same user further added that critics should rather lambast Netflix, which inherited more money from Squid Game than the original creator. Afterwards, the user sarcastically added, "But then again, how dare I enjoy a video that a philanthropist made, right? Cause he's so evil and genuinely meant to hurt people even though millions of people were pestering him for it."
In a now-deleted tweet, Sarah Cooper further criticised MrBeast's Squid Game, saying, "So the promise of the creator economy is that you can spend ten years of your life making something so that someone else can quickly parody it and get more views so that then someone else can claim the parody was more successful and took less work? Cool cool."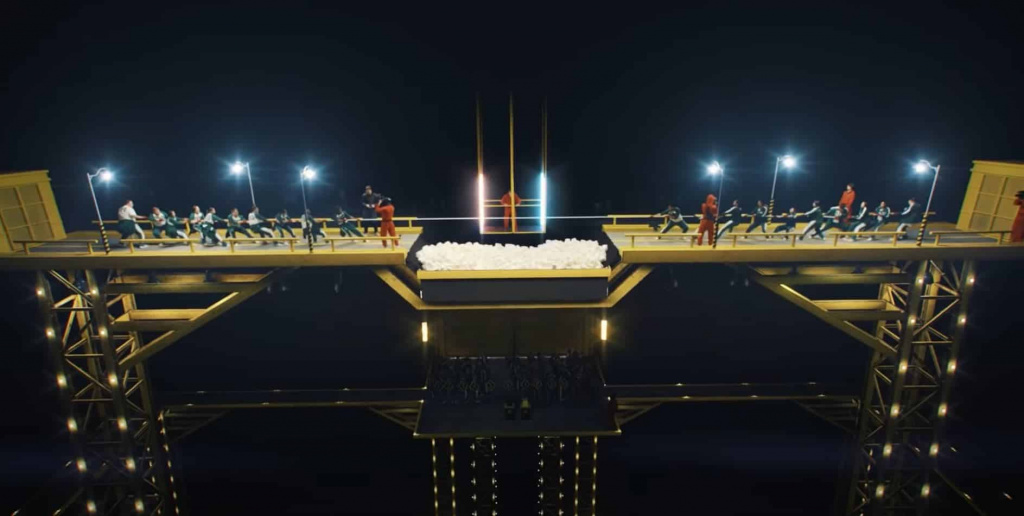 At this time, there is much debate around whether MrBeast did violate the Squid Game copyright, and many specialist lawyers believe that Netflix may have sufficient legal grounds to sue. Moreover, this might extend to other adaptations as well, such as Roblox and Crab Game.
However, given that many of these adaptations benefit Netflix by inadvertently advertising the show directly, some lawyers believe that Netflix may instead appropriate largesse, as suing MrBeast may only attract unwanted backlash from the public.
Do you agree with critics claiming that MrBeast plagiarised Hwang Dong-hyuk's Squid Game? Be sure to share your thoughts and reasons why with me on Twitter.
Don't forget to check out our dedicated Twitch section for the latest news, updates, streamer antics, drama and more.
Featured image courtesy of YouTube / MrBeast.