Jimmy "MrBeast" Donaldson has opened up 300 virtual restaurants across the United States with hungry customers able to order the YouTuber's burgers via an app.
The restaurant, MrBeast Burger, opened in partnership with Virtual Dining Concept, can more accurately be described as a "ghost kitchen," an industry term that describes a food outlet with no brick-and-mortar stores with potential customers only able to order through delivery apps such as UberEats, PostMates, and in the case of MrBeast's Burger, it's very own app available on iOS and Android.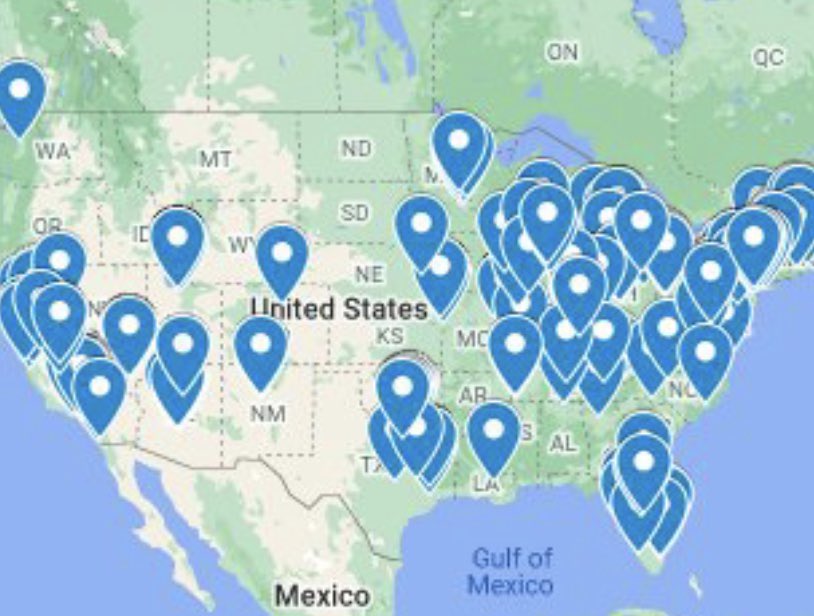 MrBeast Burgers are available in states across the US. (Picture: MrBeast)
Serving a selection of beef, chicken, and grilled cheese burgers, all named after MrBeast's crew members, it looks like a fine place to order some food, though some may baulk at the fact there are no vegetarian or vegan options.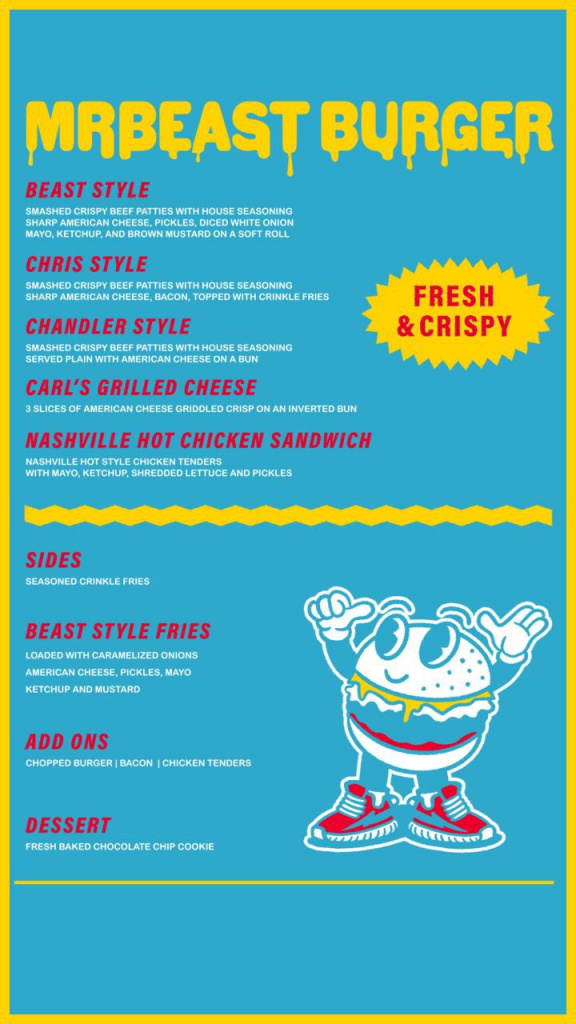 Customers can get burgers, fries and a cookie. (Picture: MrBeast)
MrBeast promoted the announcement in typical MrBeast fashion with a YouTube video that showed him giving away huge stacks of cash and luxury items, titled: "I Opened A Restaurant That Pays You To Eat At It".
The video shows cars queuing up for miles to order through the drive-thru window, and not only did the get a free meal they also were showered with stacks of money, iPads, EarPods and more. One customer was gif a brand-new car as hers was in a collision while she patiently waited for her MrBeast Burger.
The video's events occurred in North Carolina on 10th November. While the address remained undisclosed, the physical location of MrBeast Burger was opened for drive-thru orders only. 
The line reportedly ran for 20 miles with MrBeast putting the success of the pop-up down to the location and the passing traffic seeing the sign for free food.
(Picture: MrBeast)
MrBeast is well-known for his giving spirit and his big-budgeted videos. From buying in real life whatever you build in Minecraft to gifting a Lamborghini to whoever removes their hand from the car last, it is public information he reinvests his YouTube and partnership earnings into his next crazy idea.
Minecraft speedrunner and content creator, Dream even dared to call MrBeast the "Steve Jobs of our generation." MrBeast and Dream are known to be close as they feature each other constantly playing Minecraft Hunter or 1v1 for $100,000.
While no international restaurants are open, MrBeast is giving away $10,000 to one international comment under his announcement video.
To order in the US, you can check out the delivery app of your choosing or download the restaurant's app for iOS and Android.
MrBeast Burgers. What's next... Ninja's Noodles?