James Stephen "MrBeast" Donaldson is getting closer and closer to handing out geometric-themed business cards and putting the Front Man's mask on by the day.
After receiving input from his beloved fans, the YouTube content creator has finally unveiled the first pictures of his own version of the Squid Game, Netflix's latest hit show and a global sensation.
Jimmy took to his Twitter, where the shortest tweet of his goes viral in a second, and shared with us three pictures of the sets he intends to have 456 participants going at it for a massive sum of money -- y'know, MrBeast-styles.
The Squid Game sets are coming together! Wish the 456 contestants good luck next week 😈 pic.twitter.com/LdHf3OSsOE

— MrBeast (@MrBeast) November 3, 2021
The sets that depict MrBeast testing, posing in and even painting show the Green Light, Red Light/The Squid Game arena, the honeycomb challenge playground and the marbles make-believe alley.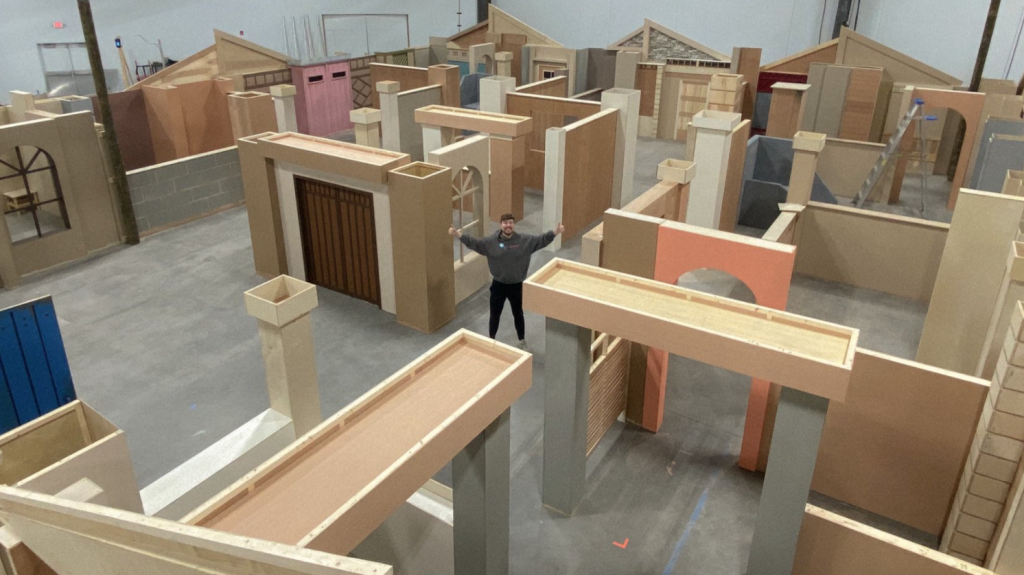 The 23-year-old is speculated to take part in the first-ever real-life Squid Game where he will have $456,000 USD up for grabs as we still don't know if the prize pool will increase with each elimination like in the series.
Of course, another obstacle for the showman is translating the games onto non-life-threatening versions of them which should be easy for already simple tasks like marbles and tug-of-war.
The same, though, can't be said about Green Light, Red Light, the series most iconic game where, if found in motion by the creepy child doll, you'd get sniped and eliminated from the game.
We can see a safer option being implemented with motion tracking and paintballs, as well as a Wipeout-vibe for the glass bridge group activity where safety and trust are key for all participants.
All in all, our biggest questions at the moment is still who is participating and when the video will release. Head over to our piece on all MrBeast's Squid Game info relevant prior to the project of the decade!
For more news, content and exclusive, make sure to check our dedicated YouTube GINX TV section.
Feature image courtesy of Netflix and MrBeast.