In an unprecedented piece of YouTube history, Jimmy Donaldson, otherwise known as Mr Beast, recently hosted a competition to determine who he would give away his 0,000 private island to - and one lucky fan is walking away with the grand prize. The YouTuber, who is renowned for giving away staggering cash prizes and donations to fans and those in need, pitted a series of contestants against one another in a number of competitions, with his new private island up for grabs.
After purchasing $1,000,000 worth of scratch cards, Mr Beast spent some of his winnings on his own private island. The island, valued at $700,000, was displayed in a video tour and is roughly the size of four football fields. 10 contestants were selected from the YouTuber's fanbase, all hoping to win the island for themselves, but only one could come out on top.
To win, the contestants were made to play a series of games on the island itself, including a coconut tossing competition, hide and seek, and a treasure chest hunt. It's hard to believe that with games like these, the overall stakes were actually incredibly high. There was even a gameshow-esque vote off.
The final two competitors to be in the running were Carl and Chandler, who had 4 votes each. To determine who the winner would be, it all came down to drawing a name from a box. With Chandler's name being drawn, the competition was over and the lucky fan was the winner of a new private island.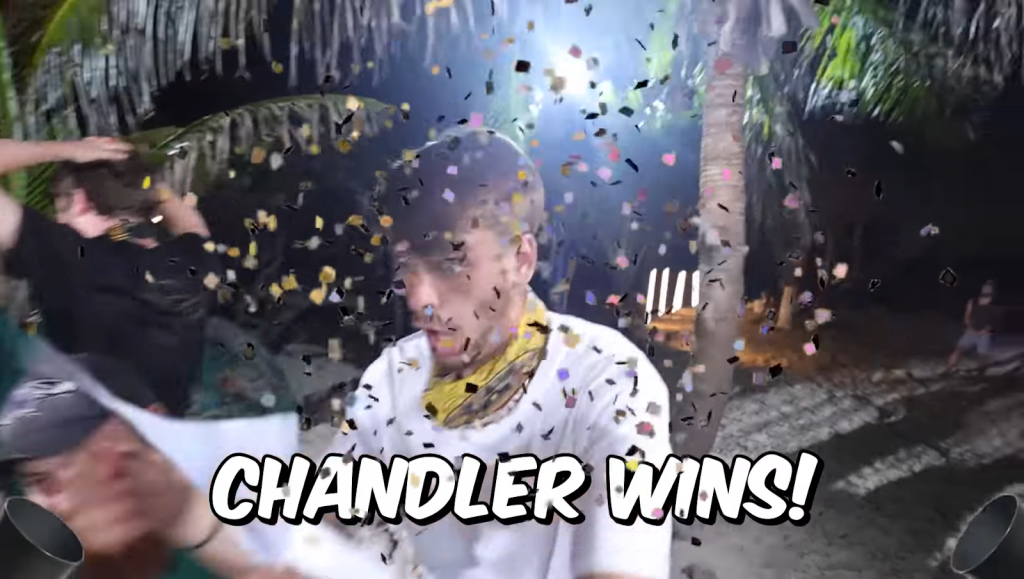 (Picture: Mr Beast)
Having won a prize valued at $700,000, Chandler rips his shirt to pieces and celebrates wildly. Carl, on the other hand, collapses on the floor, with the statement: "I thought this was my time."
Mr Beast replies: "I'd say he's overreacting but… $700,000 would be enough to retire."
This truly is an epic end to the saga, and the takeaway from all this is that when Mr Beast says he's going to do something, you'd better believe that the man is really going to do it. We're excited to see what act of generosity the YouTube star is planning next.