Famous internet icon
PewDiePie
, otherwise referred to as the undisputed "King of YouTube," recently disapproved of Fortnite's collaboration with the
Naruto Shippuden
anime series, a crossover he claimed, "should never be done." This latest crossover follows a string of partnerships, including the recent addition of
El Chapulín Colorado
,
Superman
, and
Carnage
.
Although the vast majority of prior crossover events were positively received by fans, the latest Fortnite x Naruto collaboration was not. Instead, the internet spawned hundreds of hilarious memes, highlighting the absurdity of having Naruto and Halo series characters in the same universe.
Naturally, this prompted PewDiePie to share his opinion about the collaboration, which echoed what many fans were already saying.
PewDiePie slams Fortnite x Naruto Shippuden crossover
In a YouTube video, entitled "Fortnite Stole My Kids And Left," uploaded on 22nd November, PewDiePie criticised the collaboration by saying: "Fortnite is ruining everything that I love. I have nothing left. They took Superman, Master Chief, and they've come for my boy Naruto."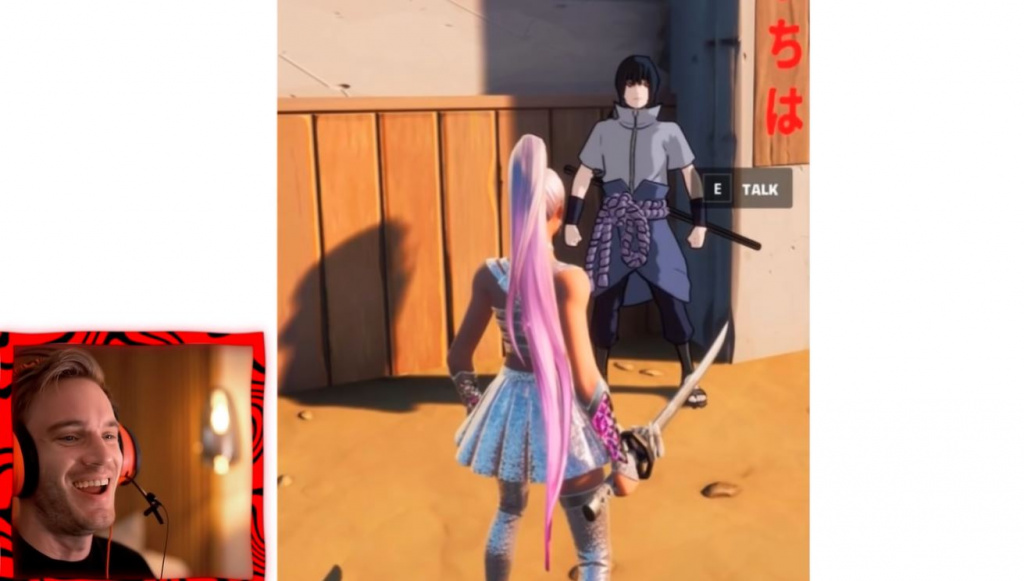 Based on PewDiePie's tone of voice, we could tell that he was joking; however, we can't help but think that Epic Games struck a nerve in the famed YouTube star. "I don't feel good at all; I hate it," PewDiePie said.
The YouTuber continued to explain why he hated the crossover and used Master Chief from the Halo game series to illustrate his point. "I loved Halo as a kid. Who didn't? We all did. But at least he had a gun, right?"
PewDiePie then cut to a clip of Naruto shooting an enemy with an assault rifle, hinting at the disconnect between the two franchises. "Some crossovers should never be done," PewDiePie added.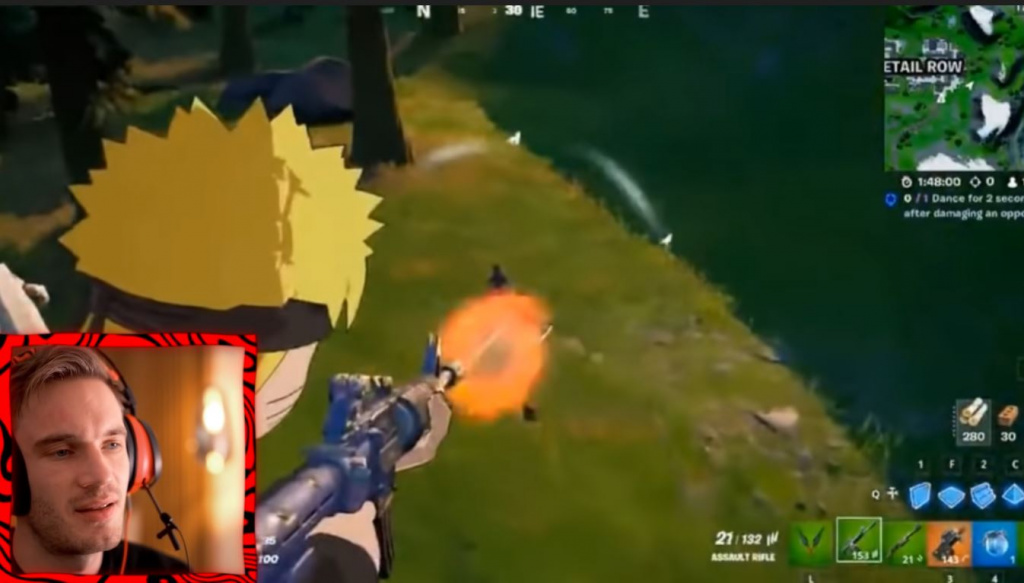 Later in the video, PewDiePie said, "There's a lot of pent up anger here for me because this has been going on for a while. Sure, I loved Naruto as a kid, but it doesn't matter now."
He then highlighted yet another example of a mismatched crossover, namely with the Fortnite x Balenciaga collaboration.
Commenting on the collaboration, PewDiePie said that he appreciates Epic Game's attempt at "sh*t posting fashion," however, he admitted that he wasn't uncertain about their intent in charging £550 for a plain white hoodie with a Fortnite and Balenciaga logo printed on it.
PewDiePie concluded by saying: "Stop it, get some help. Finally, they ruined Balenciaga. Fine Fortnite, what else could you possibly ruin for me?"
Don't forget to check out our dedicated YouTube section for the latest news, updates, streamer antics, drama and more.
Featured image courtesy of YouTube / PewDiePie & Naruto.