Darren Watkins Jr, otherwise known as IShowSpeed or Speed, is a popular American YouTube content creator with over 6 million subscribers. However, late last year, IShowSpeed was at the centre of controversy after making a rape joke and going on a sexist tirade during a live dating show hosted by Twitch star Adin Ross.
Unsurprisingly, Speed's antics swiftly earned him a permanent ban from the platform and a wave of backlash from angered users online, who proceeded to brand him as being a sexist. More recently, IShowSpeed was cast back in the spotlight after a clip of him playing Valorant went viral on Twitter for all the wrong reasons.
Why was IShowSpeed banned from all Riot Games?
As shared by Jake Lucky on 6th April 2022, the clip involved IShowSpeed berating a female player during a Valorant match after losing one of his games. "I now understand why Valorant queues are so unbelievably toxic," said Lucky.
I now understand why Valorant queues are so unbelievably toxic. You got one of the most popular streamers on YouTube IShowSpeed saying crap like this and getting nothing but praise and laughs. Crap is whack pic.twitter.com/grEghVotUF

— Jake Lucky (@JakeSucky) April 6, 2022
In the clip, IShowSpeed could be heard saying, "What b*tch? Is a b*tch talking to me? Is a female talking to me? Am I tripping? [...] Get off the f*cking game and do your husband's dishes, b*tch. Shut up. F*ck you."
Lucky added that he found it unbelievable that Speed's 6 million subscribers could still look up to him and find it alright. But, of course, Lucky wasn't the only one who found IShowSpeed's remarks disturbing.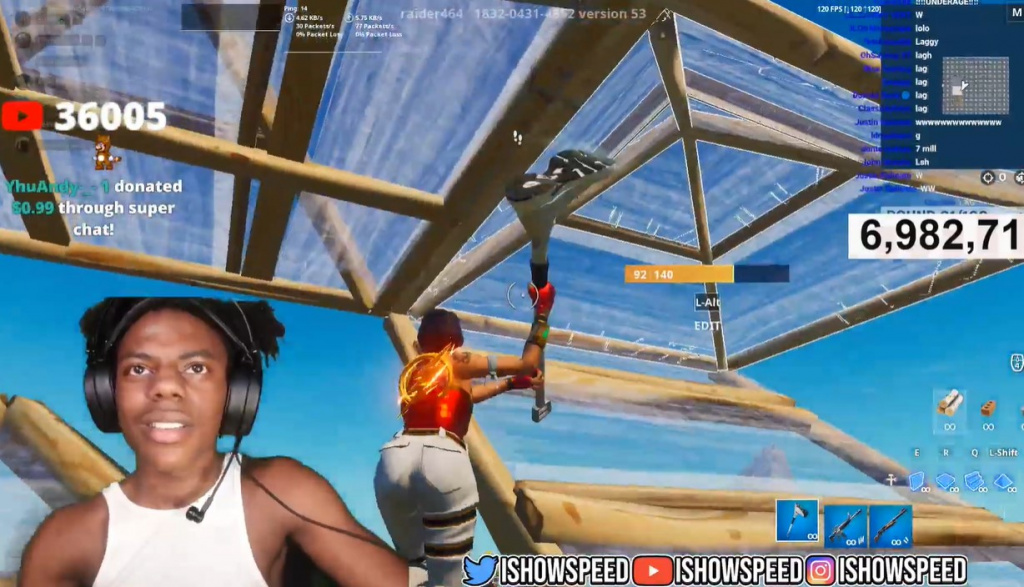 Responding to Lucky's tweet, Sara Dadafshar, a Valorant game producer at Riot Games, said, "This is a huge yikes, and we do NOT want players like this in our community at all." Dadafshar added, "I went ahead and perma banned this player from Valorant, as well as all other Riot Games", before thanking Lucky for bringing IShowSpeed's behaviour to her attention.
This is a huge yikes and we do NOT want players like this in our community at all. I went ahead and perma banned this player from VALORANT, as well as all other Riot Games. Thanks for raising this. Please keep raising stuff like this and reporting so we can make VAL safer. 🔨🔥

— 🌱 Sara Dadafshar (@npcSara) April 7, 2022
YouTube's Head of Gaming Creators, Lester Chen, also replied to the thread, saying they were "on it," insinuating that they would also appropriate disciplinary action against IShowSpeed.
IShowSpeed issues public apology for sexist rant
On 7th April 2022, IShowSpeed responded to the backlash, uploading a lengthy video apologising for his behaviour and providing additional context to explain his outburst.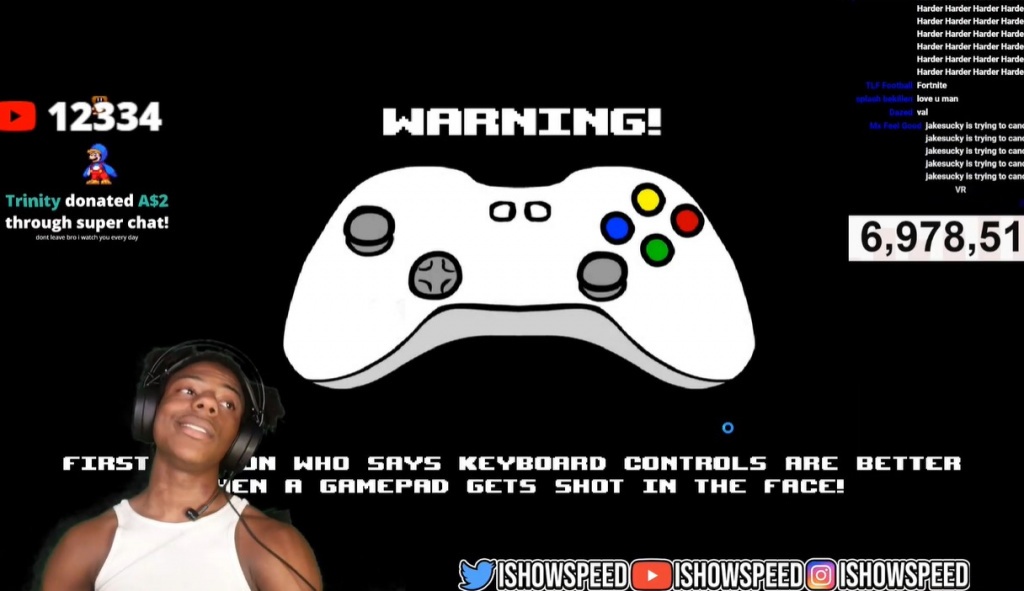 Accordingly, IShowSpeed said he was having a "bad day" after receiving "a lot of racist text-to-speech donations" from viewers who also spoke ill of his late aunt. However, IShowSpeed conceded that he didn't want to make that an excuse. "I'm wrong, and I'm not trying to justify [my actions]," he said.
.@JakeSucky@Chen sorry pic.twitter.com/IR0V08qtYx

— Speed⭐️ (@IShowSpeed) April 7, 2022
IShowSpeed continued, saying, "I was completely wrong in that situation right there. I can't say anything to justify that situation. But that clip was from months ago, and I've changed; I grew." The YouTuber added that the person in the clip was not him anymore.
In closing the clip, IShowSpeed apologised to the girl he berated and invited her to reach out to him so he could personally right his wrongs.
We will endeavour to keep you updated regarding any further developments.
If you enjoyed reading this story, you'd love the rest of our entertainment gaming news coverage, including news and updates about your favourite Twitch and YouTube streamers. Check out our dedicated Entertainment section for more.
Featured image courtesy of YouTube / IShowSpeed.