Daniel "Keemstar" Keem, the notorious host of YouTube's infamous show DramaAlert, is without a doubt one of the most controversial internet personalities. 
Despite being one of the most popular shows on YouTube, not many people would like to be featured on infamous DramaAlert.
The reason being is that once you are on Keem's radar things definitely aren't looking good for you, because you either did something which can ruin your career and Keem wants to expose you or for some reason, he thinks that you deserve to be publically humiliated and his army of fans will help him in achieving that.
The 39-year-old YouTuber has a long history of controversies, feuds, and general misbehaviour which made him one the most hated persons on the internet but also created an army of fans who love his antagonistic attitude and constant urge to create more drama and to "expose" people.
How did Keemstar get famous?
Keemstar's internet roots can be traced back to the early era of YouTube when he was involved in the Halo community.
He was a part of a group channel called F.A.G. (The Federation of A**hole Gamers) which make Halo trolling videos, and where he used the name DJ Keemstar.
Keem is possibly one of the YouTubers with the biggest number of terminated accounts, with 5 terminated YouTube accounts and 2 terminated on Twitch.
His first YouTube account, XDJKEEMSTAR, was taken down in January 2013, shortly after he started his trademark show DramaAlert.
The very first episode of DramaAlert reported on iFlynn's expose on Raw Instinct, and the general focus of the show in the early days was on Call of Duty and its community.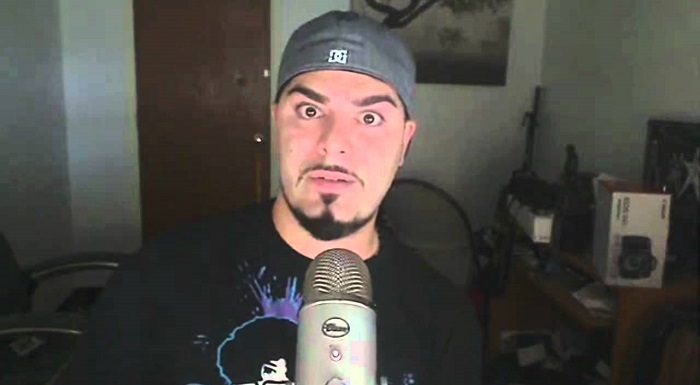 Keemstar's early YouTube days (Picture: Keemstar)
Keem has noticed that people are following with the particular interest controversies within the YouTuber community which gave him the idea to create a show which will be focused on reporting about YouTube drama.
As we've mentioned earlier, several of his YouTube channels got terminated before 2016.
He created a separate YouTube news channel,  DramaAlertNation, with a focus on news from the YouTube community, which was terminated on 11th January 2013.
He then created TheDramaAlert, which was terminated in early 2014, prompting him to create his 5th YouTube channel, FreeDramaAlert, but that one was shut down as well, in June 2014.
Finally, he created NewDramaAlert in June of 2014, but in order to bypass his ban, the channel was owned and operated by Keem's manager, Ryan Thomson, while Keemstar was hosting and producing the show.
That YouTube account is operating to this day, now simply called DramaAlert, and Keem has access to it again since 2016 when his ban was lifted.
Besides DramaAlert, Keem was working on several podcasts. He was the founder and co-host of the "Baited! Podcast" from 2016 to 2019 and "Moms Basement", the new show that started in March 2020, which he co-hosts with FaZe Banks and Colossal is Crazy.
Why do people hate Keemstar?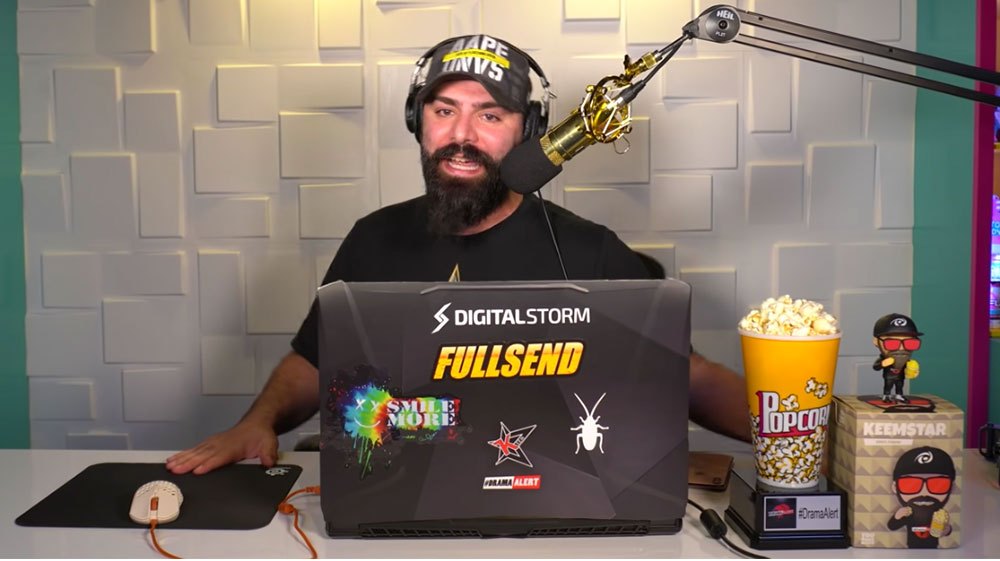 Keemstar often calls people to his show to give their views on the drama they are involved into (Picture: Keemstar)
Keemstar is probably one of the internet personalities people have the most divided opinion about.
With almost 6 million subscribers on his YouTube channel, people undoubtedly love and enjoy his content. His videos on average have several million views and sometimes he simply covers news about internet celebrities, without necessarily creating some drama.
Still, most of his fame came from putting the highlight on some huge controversy which usually involves very sensitive topics.
Keemstar can be brutally merciless and insensitive when he is covering topics that can ruin other people's lives, and people often see his approach as a work of a sociopath who does not care about the wellbeing of anyone involved in the topic he covers. His coverage has often pushed many people over the edge.
His first famous feud was with Bashurverse, an American Minecraft YouTuber. Keem brought up some sensitive information from the Bashurverse's past on the show, which basically destroyed his YouTube career and led to Bashur having several breakdowns. Ultimately, Bashurverse took a hiatus from the internet for several years after all the hate he received.
Keem infamously accused RSGloryandGold, a 62-year old Twitch streamer, of being convicted paedophile named John Philips, which resulted in abuse and death threats. While Keem did admit that he was wrong, RSGloryandGold is still receiving hate and threats to this day.
These are just some examples from Keem's long history of malicious behaviour and abuse, which are just pieces of the puzzle why are people hating on Keem so much.
Keemstar is also known for showing disrespect towards mental illness, claiming that depression and social anxiety "aren't real disorders" and calling everyone who is suffering from it "weak".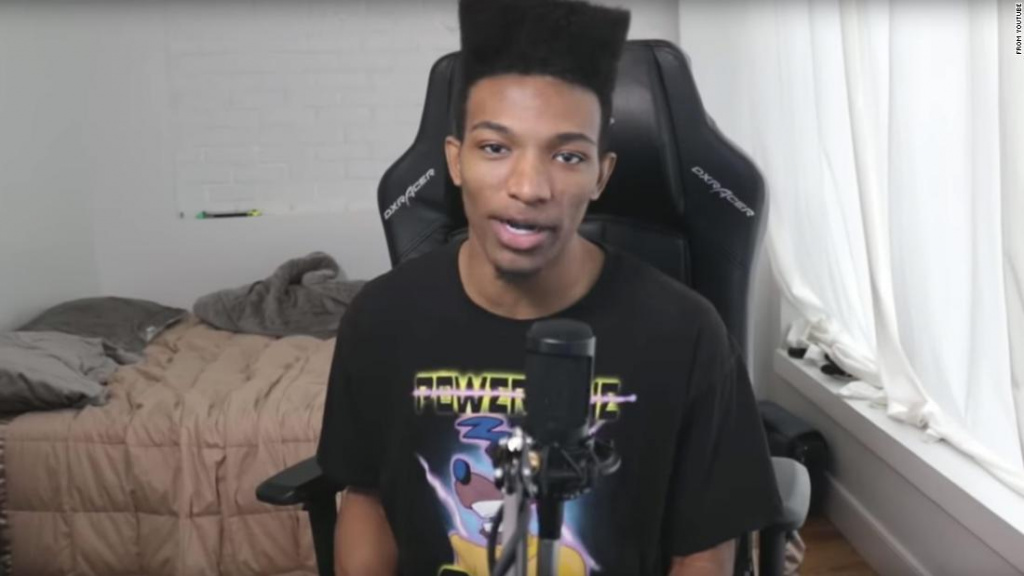 Many are blaming Keemstar for Etika's death (Picture: Etika)
YouTuber Etika, who tragically passed away and had a history of serious mental health problems and breakdowns, was often targeted by Keemstar, who encouraged him to have more breakdowns in order to give him content for DramaAlert. When Etika went missing, Keem disregarded it as another publicity stunt, but eventually, it was discovered that Etika committed suicide.
Asides from using other people's issues and mental health problems for his own gain, Keemstar is also known for being extremely unprofessional with his interviews and topics he covers.
He often has a personal agenda against many YouTubers, and uses his platform and an army of fans to his advantage in order to hurt their reputation and careers.
He's known for threatening people who he doesn't like with saying that he will "destroy them" and has a history of doxxing and swatting people.
He doxxed Destiny and Smile4YouTube and indirectly helped doxxing a bunch of other smaller YouTubers. He is also known for sending armies of his fans to harass people who he doesn't like and encouraging them to spread false info about them
He often covers sensitive topics such as rape accusations, paedophilia, mental issues, and scams, but without the desire to actually help victims or find out the truth, rather for gaining publicity and views.
Through the years, Keem has been accused of manipulating and exploiting people to his advantage, while often acting unprofessionally and with bias.
During his career, Keem also had moments involving racism, shaming a rape victim, and scaring off other people's sponsors.
He is an open supporter of the former American President, Donald Trump, which another thing on the list of why some people don't like him.
If Trump doesn't hands-down win this election there has to be election fraud there is no other way!

Biden is getting clobbered in this debate!

— KEEM 🍿 (@KEEMSTAR) October 23, 2020
Will DramaAlert get cancelled?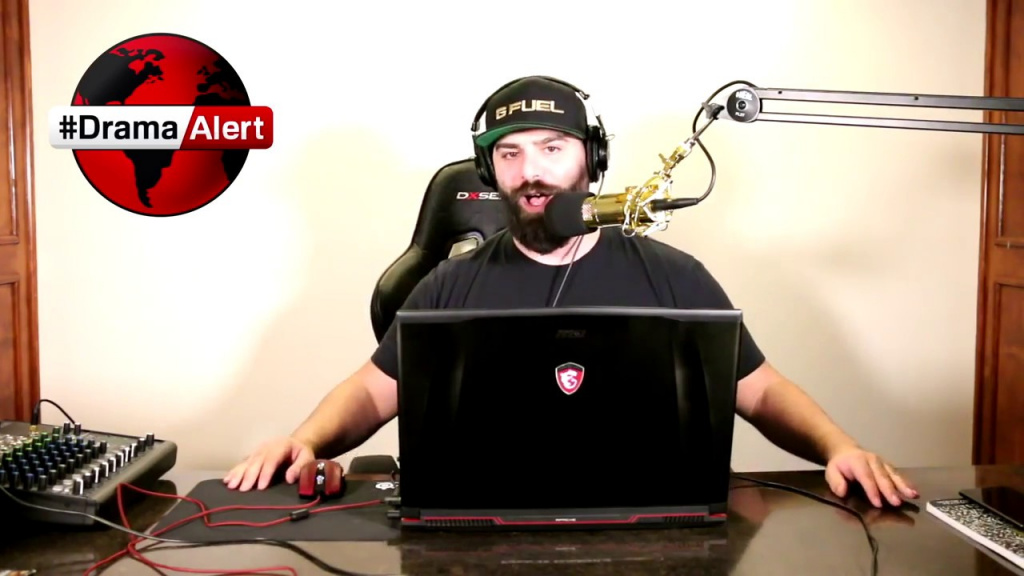 (Picture: Keemstar)
All the things that we've covered above are just a small segment of the continuous controversy surrounding YouTube's biggest drama channel.
Keemstar has built his brand around his personality that many hate and that's exactly why so many people simultaneously like him and watch his content.
As long as DramaAlert is popular and there are people watching him, it's highly unlike that he will change.
Many YouTubers and communities have been calling for the boycott for years and asking YouTube to ban Keem, yet he is still here after almost a decade, seemingly as popular as he ever was.
Maybe as Keem approaches his 40th birthday and as his daughter becomes older, he will eventually change? We will have to wait and see, but we are sure that he will have at least a few more huge controversies before that.