Cloud9 no se anda con rodeos cuando dijo que buscaba armar un nuevo equipo de CS:GO, fichando a Alex McMeekin como su nuevo capitán, anunció la organización a través de sus redes sociales.
The 3rd page in #C9CSGO's new chapter and the head of our Colossus has arrived.

A vital 1st addition as the team captain, welcome to Cloud9 @vitality_alex!
📰 (FR) Live interview with @neLendirekt for @1PVcs: https://t.co/56GWlLXwc2pic.twitter.com/P14c9GnBbg

— Cloud9 (@Cloud9) September 10, 2020
Cloud9 reveló la semana pasado sus intenciones de hacer un cambio total en su escuadra de Counter-Strike, liberando a todos sus jugadores, contratando a Henry "HenryG" Greer como general manager y Aleksandar "kassad" Trifunović llenando el rol de entrenador.
Por su parte, Alex, de 24 años de edad, quien era pieza clave de Team Vitality desde 2018, dejó a un lado las competencias después de una serie de malos resultados incluyendo el 9no-12vo puesto logrado por Vitality en el IEAM Katowice.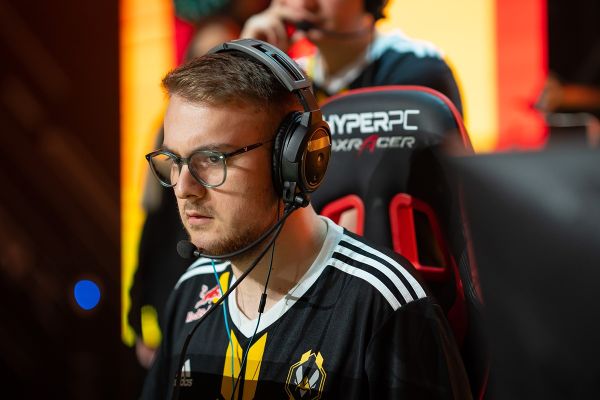 Alex en competencia con Team Vitality (Foto: Liquipedia)
Según el propio HenryG, el acuerdo está evaluado en 1.65 millones de dólares, una suma impresionante para Cloud9, que busca regresar a la gloria de los viejos días con una nueva escuadra.
Cloud9 Unleash the Colossus ☄

🔹Player: Alex 'ALEX' McMeekin

🔹Role: Captain / IGL / Rifler

🔹Contract length: 3 year deal (Starting 09/09/2020)

🔹Deal Value: $1,650,000

🔹Press: https://t.co/Lx8eNsme5lpic.twitter.com/I4FzcLxoem

— HenryG (@HenryGcsgo) September 10, 2020
Otro aspecto importante del acuerdo que el GM confirmó es que ningún jugador, de ahora en adelante, estará obligado a hacer streaming, ya que su único propósito será el de enfocarse en el lado competitivo en lugar de crear contenido para la organización.
Aún queda por ver quién más llegará al nuevo Cloud9, pero de momento el proyecto luce prometedor para la organización nortemaericana a juzgar por su primer movimiento.