Destiny 2's latest expansion, The Witch Queen, is a solid package. A meaty campaign,
end-game exotic weapons grind
, Season of the Risen activities, and an upcoming raid are enough to keep players busy for a long time. 
Of all the new additions to Destiny 2, The Witch Queen campaign stands out unhesitatingly. While there are plenty of bombastic gameplay moments and high stakes cinematic sequences on display, The Witch Queen's story also features quiet moments that emphasize platforming challenges and puzzles. One such puzzle is in the Altar of Reflection Catalyst quest, and here's how you can solve it.
Altar of Reflection Cataylst in Destiny 2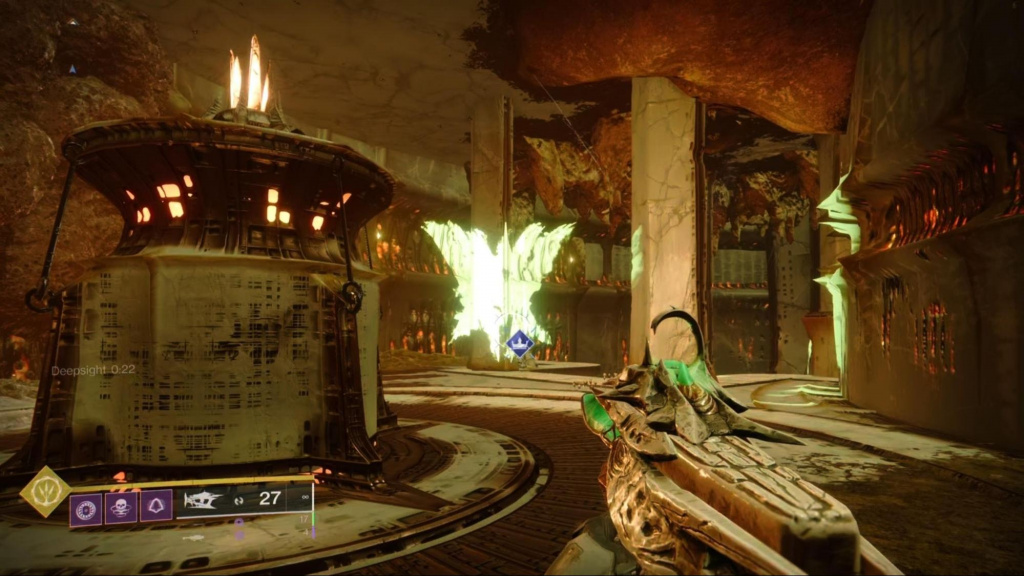 To begin the quest, you have to travel to the Altar of Reflection, which you also visit during the Memories of Ruin quest. Simply put a marker on the map and follow it to reach the dungeon that would take you to the Altar of Reflection.
This time around, you must complete the light puzzle on the way to activate the portal to the Altar of Reflection. For this, you must align yourself in a way so that the light projection forms Savathun's symbol. Doing so will automatically take you to the Altar of Reflection.
Now, the Cursed Pool puzzle is a little different from The Odd One Challenge in the Memories of Ruin Quest. You will notice four Rune symbols standing together at the front. Unlike in the Memories of Ruin, you don't have to shoot the runes to activate them. Instead, you will notice that the projection of these four symbols is scattered all over the room.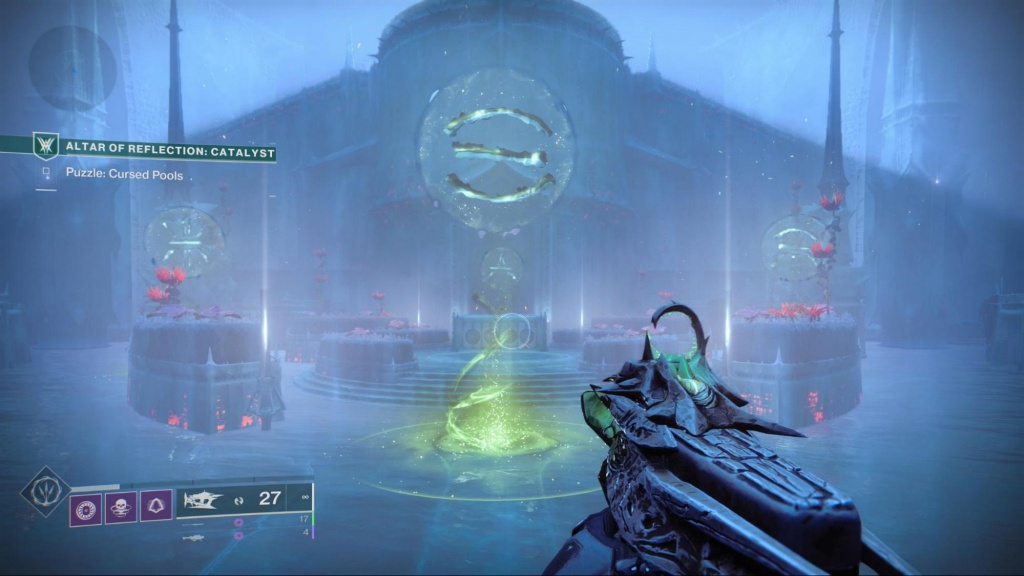 To solve this puzzle, you must stand at the pool of projections of the four runes on display. Stepping on the wrong pool of projection will cancel the effect and you will have to start over again.  Finding the right ones should be easy enough, granted that you carefully examine the entirety of the room.
Once you have found and stepped on all the pool of projections, the next trial will begin, which requires you to do the same thing all over again. Doing so again will open the door in the front, bringing in a horde of  Lucent Archivist enemies. Take them out to access Savathun's memory and complete the quest.
That concludes our guide on the Altar of Reflection Catalyst quest in Destiny 2. Make sure to check our dedicated Destiny 2 section for more news, guides, and features.
Featured image courtesy of Bungie.