Destiny 2's latest expansion,
The Witch Queen, is unarguably the best Destiny expansion
to ever release. Packing in a stellar campaign and varied yet rewarding end-game activities, there's plenty of meaningful content to keep players busy in the grind. 
As with every expansion, The Witch Queen introduces new legendary and exotic weapons, one of which is the Osteo Striga SMG. While already a powerful SMG, the Osteo Striga also comes with a Catalyst that makes it even more powerful and a must-have for high-level content. Here's how you can get it.
Osteo Striga Catalyst in Destiny 2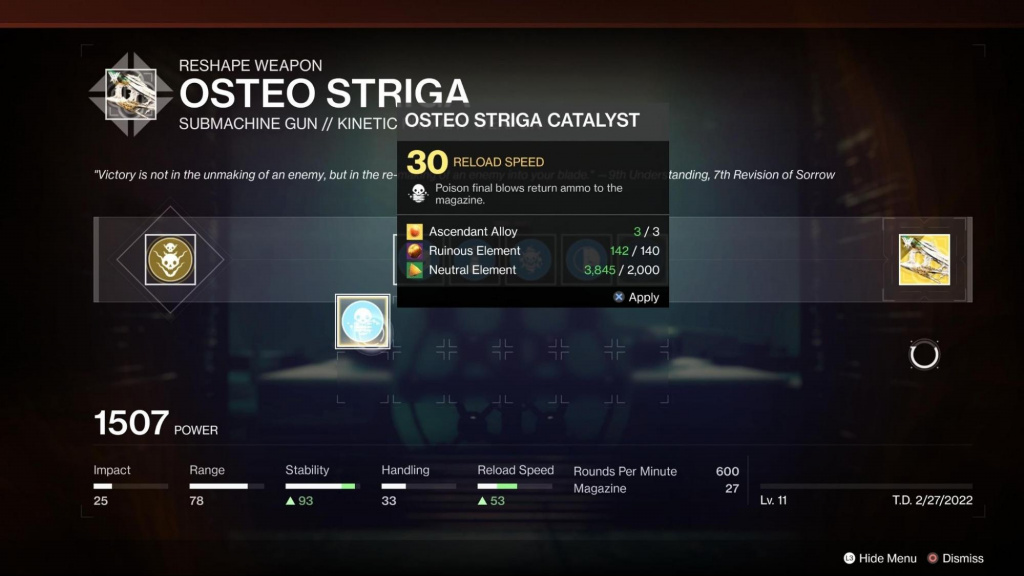 For the time being, only The Deluxe Edition owners of The Witch Queen expansion can unlock Osteo Striga in Destiny 2. Once you finish The Witch Queen campaign, you will get the pattern(blueprint) for the same, which is your ticket for crafting Osteo Striga in The Enclave.
To unlock the Osteo Striga catalyst, you have to reach Weapon Level 10 with the Osteo Striga you initially crafted. To level up any of your crafted weapons, simply use it enough in the various in-game activities.
While there's no specific activity spotted at the time of this writing that would help you level up your Osteo Striga significantly faster, we recommend doing the Strike playlists, The WellSpring: Defend, and the new Season of the Risen activity called Psiops Battleground, as they spawn hordes of red bar, yellow bar, and champion enemies.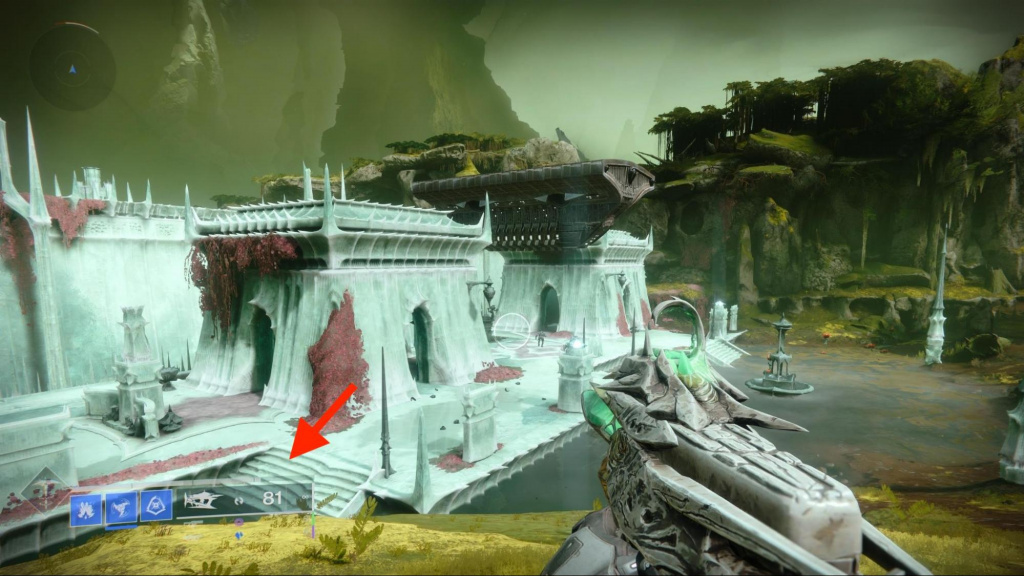 Once you have reached Weapon Level 10 with your Osteo Striga, go back to The Enclave, where you have to reshape your Osteo Striga with the new catalyst. The Osteo Striga catalyst allows the final poison blow to return ammo to the magazine. We also recommend applying the Tactical Mag mod, which would increase the magazine size even more, alongside increasing the reload speed and increasing weapon stability.
To reshape the Osteo Striga with the Catalyst, you will require the following items:
2150 Neutral Elements

3 Ascendant Alloy

140 Ruinous Element
For Ascendant Alloy, we recommend saving up the ones you get for free from Rahool in The Tower at the beginning of the quest "Reshaping the Enigma" You will get only 2 Ascendant Alloy for free from Rahool, so you will have to buy 1 more from him for 400 Legendary Shards.
You will get Neutral Elements and Ruinous Element by attuning the Deepsight Resonance Weapons. You will plenty of these red-bordered weapons from completing Psiops Battleground and The WellSpring: Defend activity, or by simply exploring The Throne World. 
That concludes our guide on getting the Osteo Striga catalyst in Destiny 2 The Witch Queen. Make sure to check our dedicated Destiny 2 section for more news, guides, and features.
Featured image courtesy of Bungie.