The regional stage is all said and done in North America and it's time for teams to focus on the last two tournaments.
Of course, there is still Rocket League to be played in the Spring Major and the RLCS X Championships but until then, it's our opportunity to dissect what we witnessed this last showing.
Where do Team Envy and NRG stand? What does the competitive ruling represent for Spacestation? And is Oxygen Esports good now?
So many questions with very few answers, here's everything we learnt and you need to know after the last NA regional, the Spring Lamborghini Open.
1. Turbopolsa will never be washed
The greatest Rocket League player of all time, Pierre "Turbopolsa" Silfver is now a four-time RLCS X regional champion on top of his four RLCS World Championships. Sheesh.
After accolades that were considered coincidence after coincidence by his haters, it has now become undeniable what he's accomplished during the historic six-year run.
His career and successes don't seem to be stopping any time soon with his latest regional performance during the Lamborghini Open, taking the crown one more time and becoming the winningest squad during RLCS X.
In the so far 8-month-long season, Team Envy has conquered four regional championships and is looking to top it off by winning both the Major and NA Championship -- but no in-game player title or newcomer player will be able to dethrone the "4-Time World Champion."
2. NRG's consistency is scary good
On the other hand, Team Envy and NRG have faced off in 11 series since the start of the RLCS Season X (without considering The Grid) with NRG holding the upper hand on the overall record 6-5.
And while the defending World Champions just dropped the Grand Finals to their season rivals, NRG has been beyond consistent in placements through the whole competition.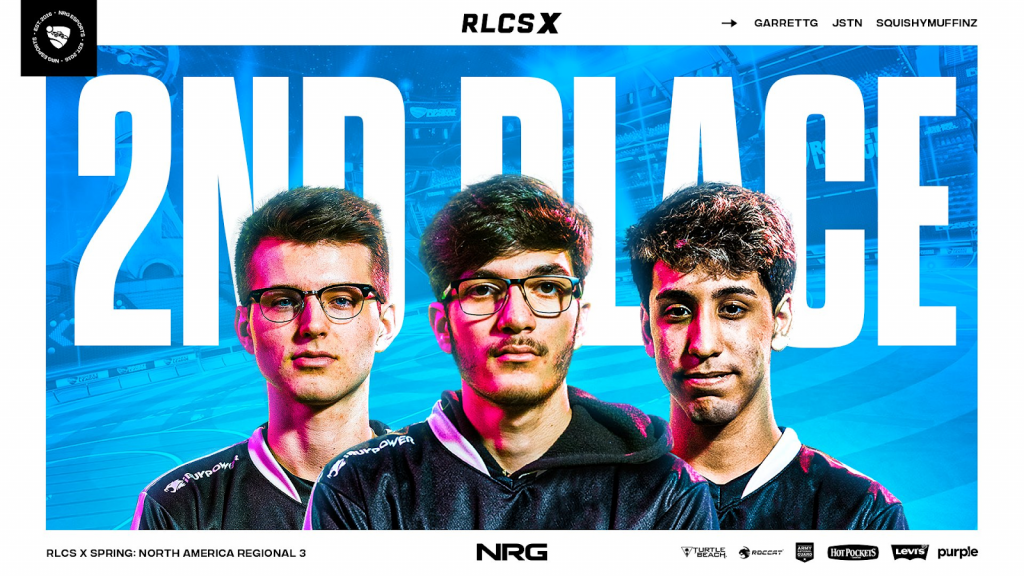 (Picture: @NRGgg/Twitter)
Yes, Team Envy is the winningest squad but NRG is still leading the North American region on the leaderboards. This is because NRG's placements, while not winning more championships than Envy, have been higher than them all throughout regionals and majors.
Recently turning into the first Rocket League org to surpass $1,000,000 in earnings, it really shows the word 'consistency' is engraved on the headquarters' walls or something. Your defending World Champs until 2022 hold the key to success.
3. Oxygen Esports is facing a tough roster decision
Since dropping now-Solary's roster and picking Jamal Jabary to move from Europe to North America, Oxygen Esports had the toughest time to make their move understandable as of late.
Being rocked week in and week out, the org finally found success across the pond by finishing top four during the Lamborghini Open.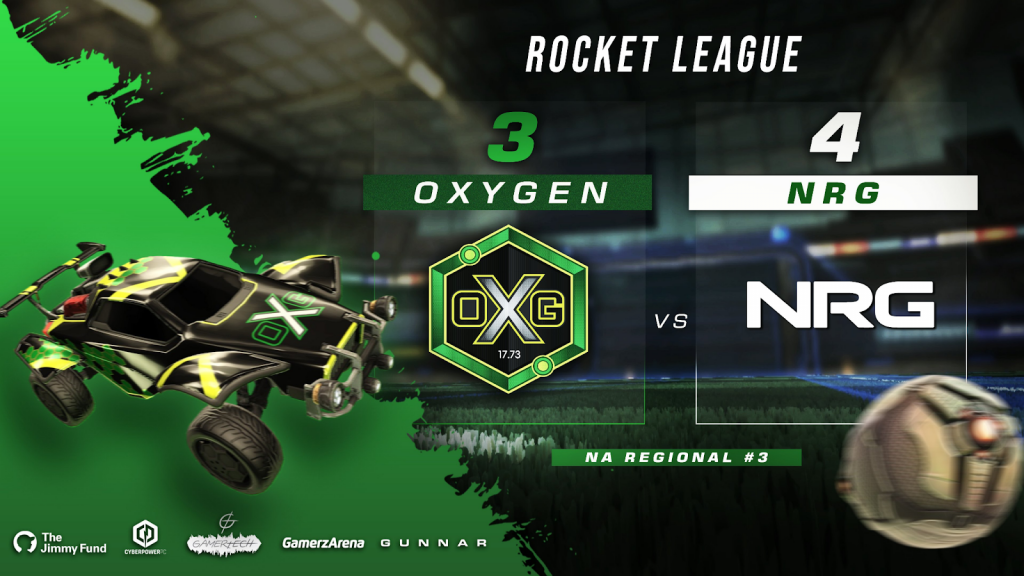 (Picture: @OXG_Esports/Twitter)
Not only were they eliminated by the defending World Champs, but they also took them to Game 7. NRG eventually fell to Team Envy also in seven games, making Oxygen's potential Grand Finals win seem plausible at the very least.
Unfortunately, due to low ranking thanks to not having enough RLCS points, Oxygen Esports season is officially over but this final performance really puts their future into question.
Will they let Eli "Toastie" Nichols, Logan "Lj" Wilt, Trentin "Kraziks" Wade, Noah "desi" and coach Kais "Sadjunior" Zehri walk after beating Rogue 3-1 during the group stage, sweeping Alpine Esports, eliminating KCP-turned-Shopify Rebellion and taking NRG to Game 7?
Probably, but one can dream, right?
4. Dreaz is the answer yet human after all
After Dillon "Rizzo" Rizzo's retirement from the professional circuit, somebody had to step up and keep up and it took the scene by storm when 15-year-old Andres "Dreaz" Jordan was the one to do so. 
Now Dreaz and company are facing their harshest result since the sub stepped onto the RLCS pitch with a top 12 finish after being swept by Shopify Rebellion.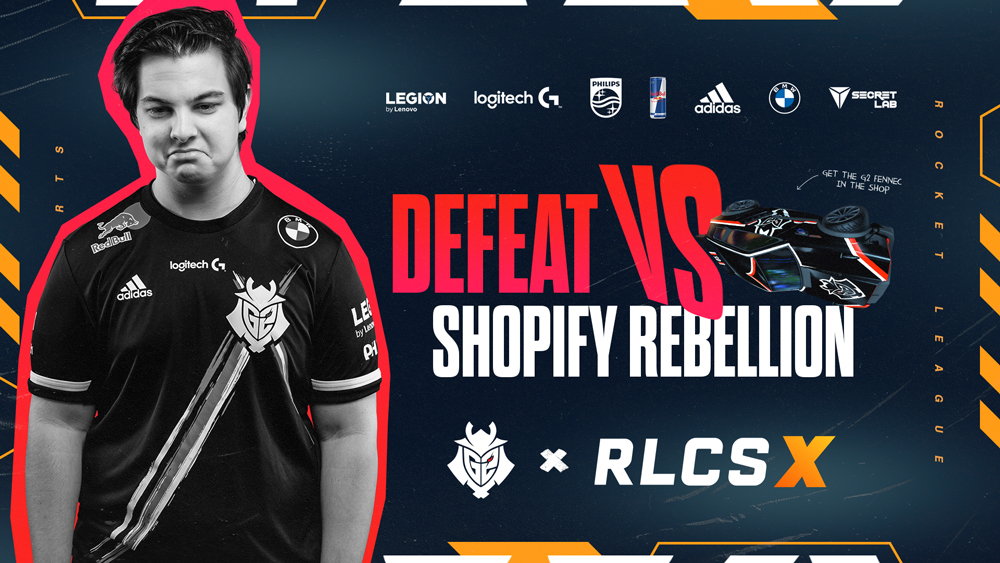 (Picture: @G2esports/Twitter)
Since Dreaz joined the squad, the team had gone 24-8 in The Grid and RLCS X regionals, winning 75% of the series they played with highlight top-four placement in regional event #2 and a runner up finish on The Grid.
This elimination early in the tournament and in dominant fashion by ex-KCP will start turning heads around the community, pointing the finger at the youngster who has nothing to be blamed for.
Not only is Rocket League a team sport but also having two of the best placements by the org throughout the whole season in just two tournaments will back him up for some time. 
Until they play the Spring Major trying to clinch their RLCS X NA Championship appearance, nothing but good things can be said about this new G2.
5. The RLEsports scene needs to be better
Unless you were living under a rock, Spacestation Gaming lost an OT and was later eliminated due to an "incorrect call" made by tournament organisers during the Lambo Open Semis against Team Envy.
In a rage, Slater "Retals" Thomas went on a rampage insulting a Psyonix employee publicly and privately that got the 18-year-old officially suspended from the first of two days of the Spring Major.
Although Psyonix recognized their mistake and awarded SSG 70 RLCS points simulating a top-two finish, there are so many things to be fixed and learnt from this fiasco.
A, the esport still has ways to go to belong in the S-Tier of its kind. The management ahead of the poor judgement was pretty great, but the poor judgement was so avoidable in the first place and for so many reasons.
And B, and most importantly, the audience has got to remember that although professionals, we are watching mostly teenagers growing with hundreds of thousands of eyes on them.
Calling Retals out or any other player for their actions, although already fairly punished, does not make the community better or smarter -- it makes the whole esport look bad.
Yes, clout is all fun and games and esports are in the entertainment business but in order to grow said business; players, coaches, organisers, casters, audience and writers alike got to better the culture.
For more Rocket League content, make sure to follow our GINX TV portal @fastkickoff on Twitter!