It's hard to find a streamer on Twitch as unique as Broxh. That's because, in addition to being an entertaining gamer and streamer, he's also an incredibly talented woodcarver. But today he somehow outdid himself. He managed to get New Zealand's Prime Minister Jacinda Ardern live on his stream.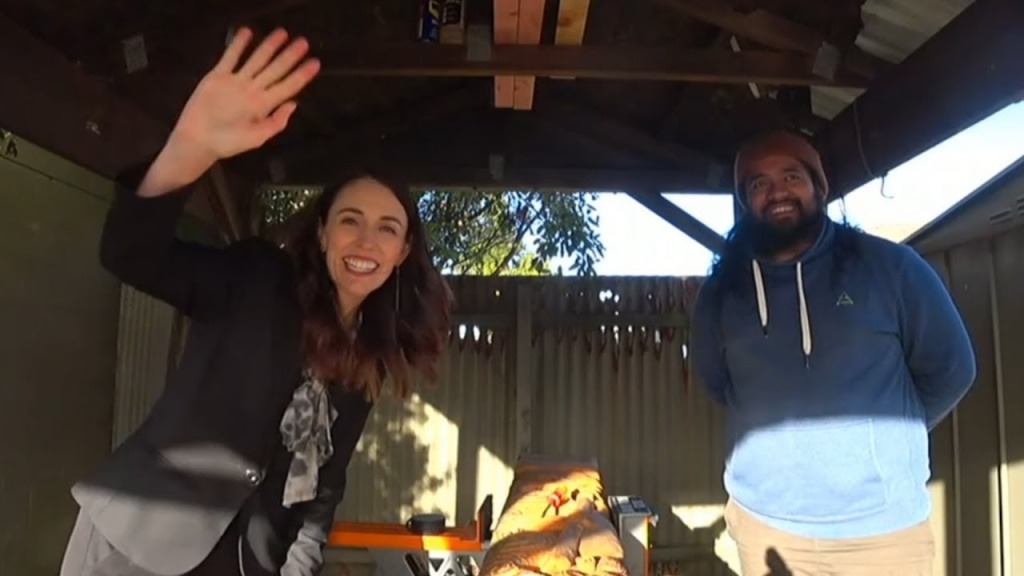 (Picture: Broxh)
She paid him a visit and the two of them had an awesome chat about Twitch, live-streaming in general, and of course, wood carving. She even took the time to look at some of his work. It was a pleasant surprise for fans and viewers alike, and she even interacted with the chat like a natural streamer.
However, the highlight of the stream happened when Jacinda Ardern asked Broxh to show off his wild hair and give it a "flick" for the camera. "Does anyone else want to see a hair-flick?" she said. "I mean, how long's it been since we've had one?" 
Broxh covered his face in embarrassment, but she was persistent and beckoned fans to encourage him too. He was a little hesitant at first but after a bit of laughter and enthusiasm, he caved in and delivered what might be the most majestic hair flick to date.
The Prime Minister was clearly impressed, clapping her hands as she bowed and laughed. It was an awesome moment, and it was nice to see someone as prestigious as a world leader make a brief cameo on Twitch.
Jacinda Ardern thanked Broxh for giving her the opportunity to make an appearance on his stream, and after she left, he seemed a little star-struck for a while. But who can blame him? She is an incredible person as well as a fantastic leader.
Jacinda Ardern has been impressing young people around the world for quite some time with how down-to-earth she is. Her appearance on Broxh's stream was yet another cool thing she has done, and hopefully, we'll see her again on there in the future.