Almost eight months have passed since Minecraft content creator, Carson "CallMeCarson" King, was accused of grooming his underage fans.
In early January 2021, his fellow content creators from the Lunch Club, Traves and Hugbox, spoke about the allegations on Keemstar's YouTube show, Drama Alert, where they confirmed that the allegations were true, revealing that CallMeCarson confessed about it to them privately back in March 2020.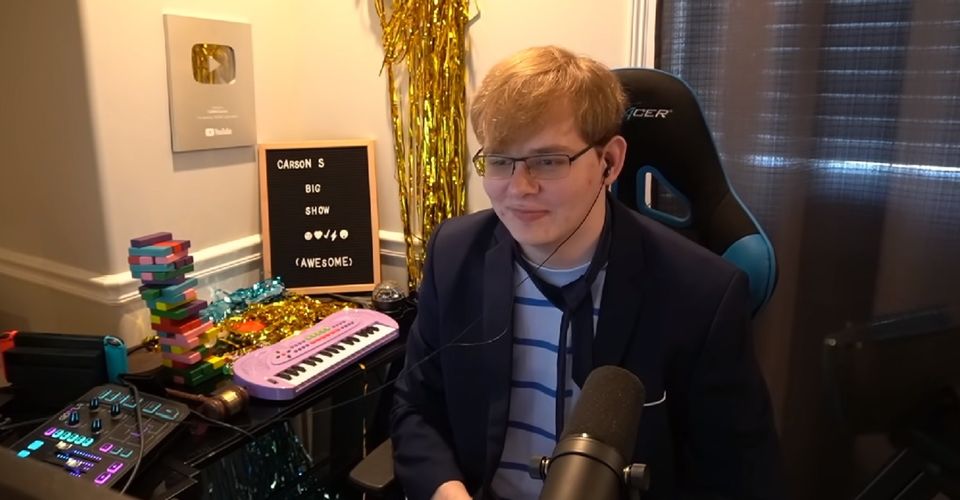 Since the story became public, Carson went radio silent, completely disappearing from the internet up until July, when he teased his potential comeback, tweeting a "give me a little bit longer" message, and on the 14th of August, he made a short appearance on Mizkif's stream.
Fans quickly started to speculate if this means that CallMeCarson was preparing a return to streaming and social media and that has now been confirmed to be true.
CallMeCarson is returning to Twitch
On 26th August, Carson posted a new video on his YouTube channel, the first one in 2021.
In a short video titled "Moving Forward", Carson states that this is not "your average YouTuber apology video" and explains what he plans on doing in the next 12 months.
"I'm not seeking forgiveness nor am I looking for excuses," he emphasized. "For the next year, I plan to donate 100% of my profits to charity."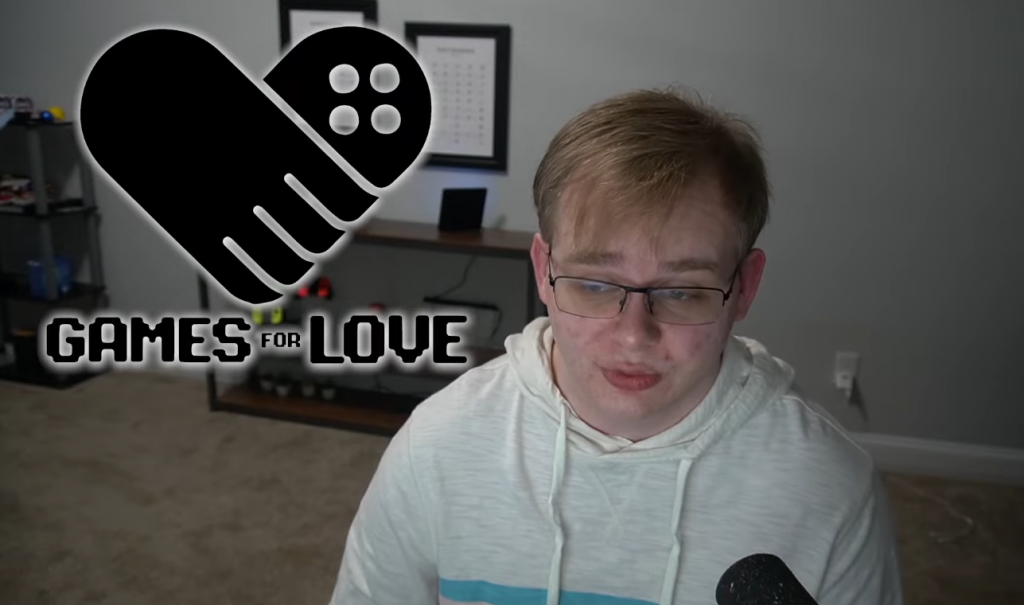 He assures his audience that this is not his attempt to "sweep things under the rug", rather, he states, the goal here is to "turn a negative situation into something positive that can help a lot of people."
This "Year of Charity" is slated to start in September, and that's when Carson plans to officially return to Twitch streaming.
He plans on supporting a different charity each month, starting with Games for Love in September. The "100% of my profits" statement applies to both YouTube and Twitch revenue, he pointed out, which means all money from ads, subscribers, donations, sponsorships, and other content creation-related profit.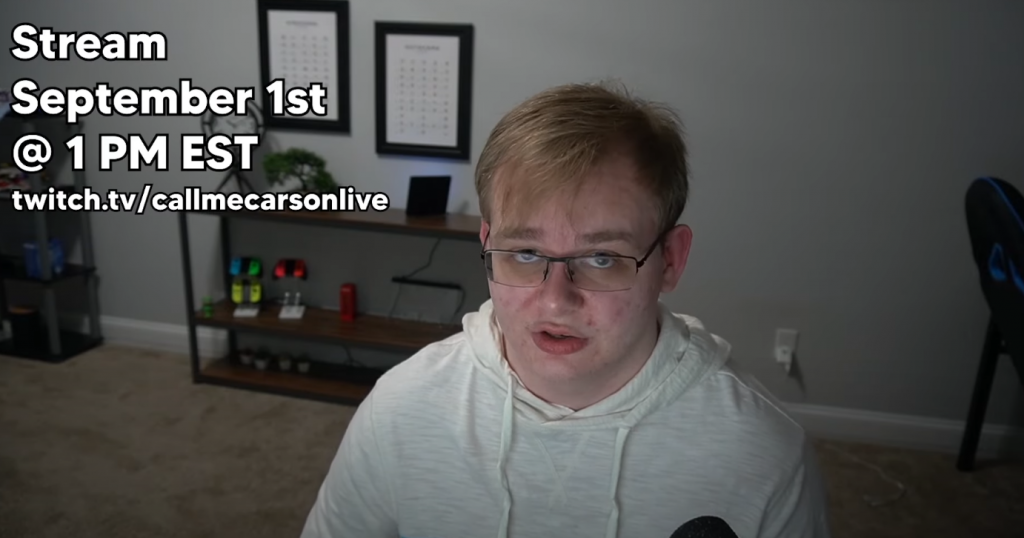 If you were expecting more details about the grooming allegations, Carson explicitly states that he will not talk about any of it, nor will he answer any question related to the accusations.
"I [am not] going to do anything to cause any more drama than there already is. Genuinely I just want to do my own thing and raise money for some people that need it more than me."
CallMeCarson's first official stream after the hiatus will be on the 1st of September, starting at  7 pm CET / 1 pm ET / 10 am PT.
Don't forget to check out our dedicated Twitch section for news, streamer antics, drama, and more.