It's been well over a month since Dr Disrespect said goodbye to his Twitch stream after being permanently banned from the platform, and it seems YouTube has been chosen by the leader of the Champions Club as his new home, at least for the time being.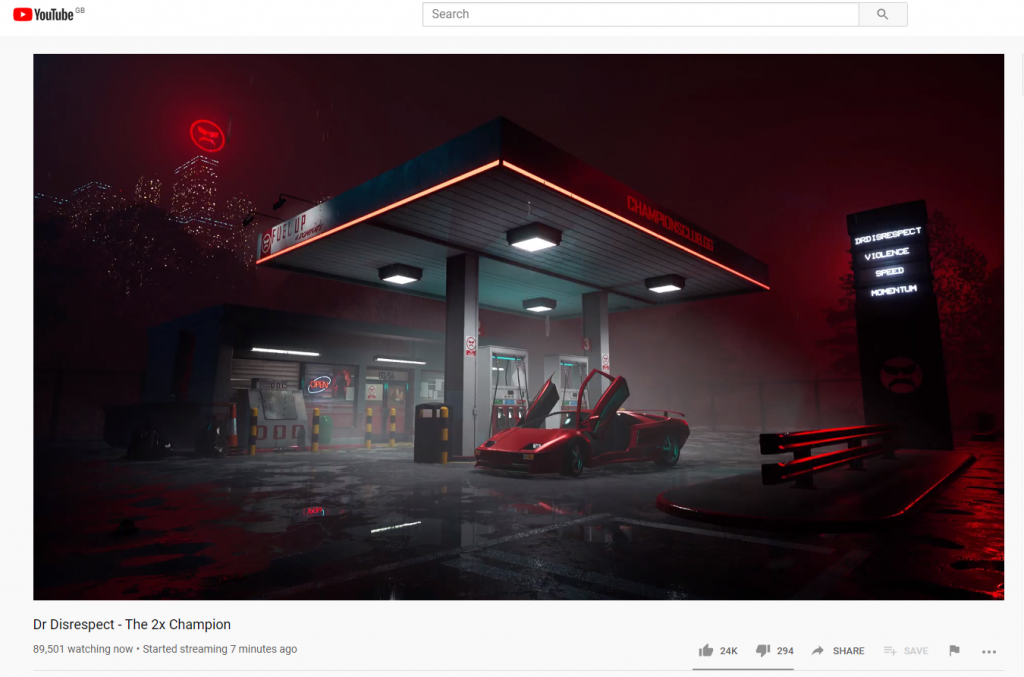 (Picture: Dr Disrespect)
It all started with an IG Live quick video where an off-camera voice claimed Herschel "Dr Disrespect" Beahm IV would return to streaming as soon as today (6th August), with a music video being uploaded to his YouTube channel moments later.
The song performed by J+1 titled Red Skies may have a hidden meaning behind it, part of the lyrics go as follows: "You can't replace me, I'm awake, start to break free."
The Doc's stream on YouTube is the first one since his shock ban from Twitch since 26th June. Where the streamer would end up was the source of much speculation with Facebook Gaming, YouTube, and even his own website all suggested as places he could take his audience. 
According to esport journalist, Rod Breslau, Facebook Gaming and YouTube have no desire to sign the Doc to a partnership deal so it may well be that the Doc moves around platforms in a similar manner to the way Tyler "Ninja" Blevins has done since his deal with Mixer was ended.
sources at Facebook Gaming and YouTube tell me DrDisrespect has not and will not be offered a partnership with either company at this time, but is free to go live just as any other creator would

— Rod Breslau (@Slasher) August 6, 2020
YouTube does appear to be his choice for now though his channel recently included a membership button where fans can subscribe for $4.99 a month. Custom emotes will be available to subscribers with his catchphrase "Yayaya" as well as one of the Doc himself meaning, from the outside looking in, this stream isn't a one-off.
At the time of writing, Dr Disrespect currently has 222,000 viewers proving that whatever the controversy around his ban from Twitch the streamer can still draw a huge audience.
Dr Disrespect YouTube stream
Finally, it all culminated with the Doc going live on YouTube. At the moment, there's no confirmation in regards to a partnership with the platform, and it seems Dr Disrespect is relishing the fact he's got no strings attached.