Despite being a YouTube sensation with over 25 million subscribers, Dream is still a mysterious figure to his legion of fans, opting to remain as one throughout his career simply being known for his iconic white smiley face and neon green background. 
A recent Instagram post might serve as a tease for an upcoming face reveal, as Dream showed off part of his hair while showcasing a framed tweet by fellow Minecraft content creator GeorgeNotFound.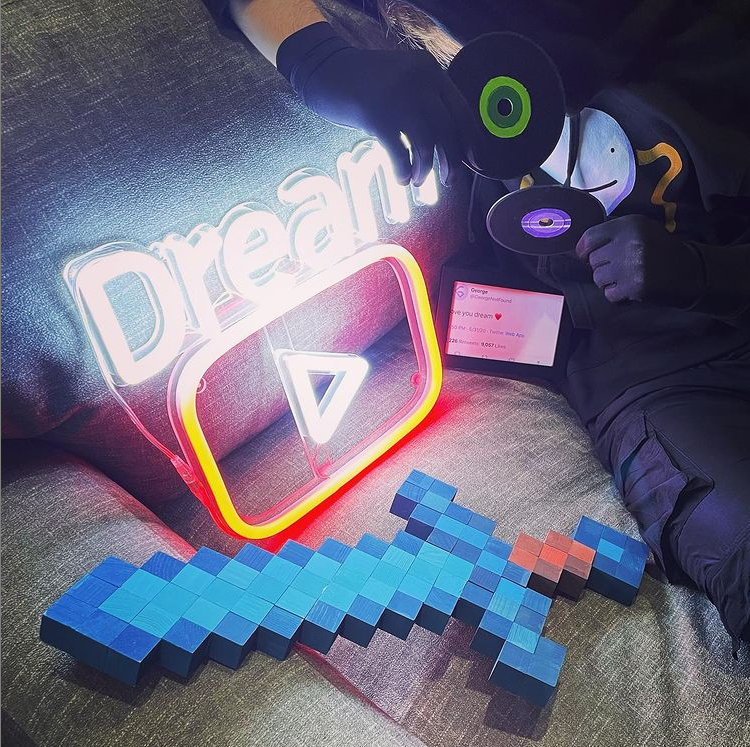 The tweet itself is a relatively simple one, with George stating how much he loves Dream, with the content creator replying in kind while letting fans get a glimpse into what he might potentially look like by revealing a small portion of his hair.
Some fans might be sceptical this is the real Dream in the picture, as a recent controversy suggested he used his brother as a "body double" for merchandise photoshoots, hiding his true self, however, the YouTube star dismissed the rumours.
Twitch streamer Mizkif also teased Dream with a possible face reveal on his channel as an apology after he flaked on an episode of Schooled without prior warning, forcing OTK's Esfand to participate as an emergency sub.
We're sure when an eventual Dream face reveal happens, it will break the internet, until then, all we have is his always recognizable smiley face icon.
For more on all things entertainment, check out our dedicated section filled with news and much more.