Clay "Dream" isn't a stranger to controversy being on the wrong end of it plenty of times, so he enjoyed not being involved in the internet drama for a change.
The Minecraft content creator clapped back at Kacey "Kaceytron", a fellow YouTuber, who recently fessed up to cheating during her OTK Schooled appearance and came at Dream's troubling past.
"Atleast I didn't hire a team of scientists", Kaceytron mocked Dream's on-hire Harvard astrophysicist. The 30-year-old is referring to the alleged "illegitimate" speedruns from December 2020 which were always denied by the Minecraft gamer.
"Kaceytron hated Dream stans so much that she became one. Even going as far as trying to imitate his past controversies, she became what she despised", Dream replied to her uncalled-for remarks.
The two parties' 'beef' goes way back, as Kaceytron's stance on Minecraft stans, mostly Dream stans, really lighting the fire that has spread over the past few weeks.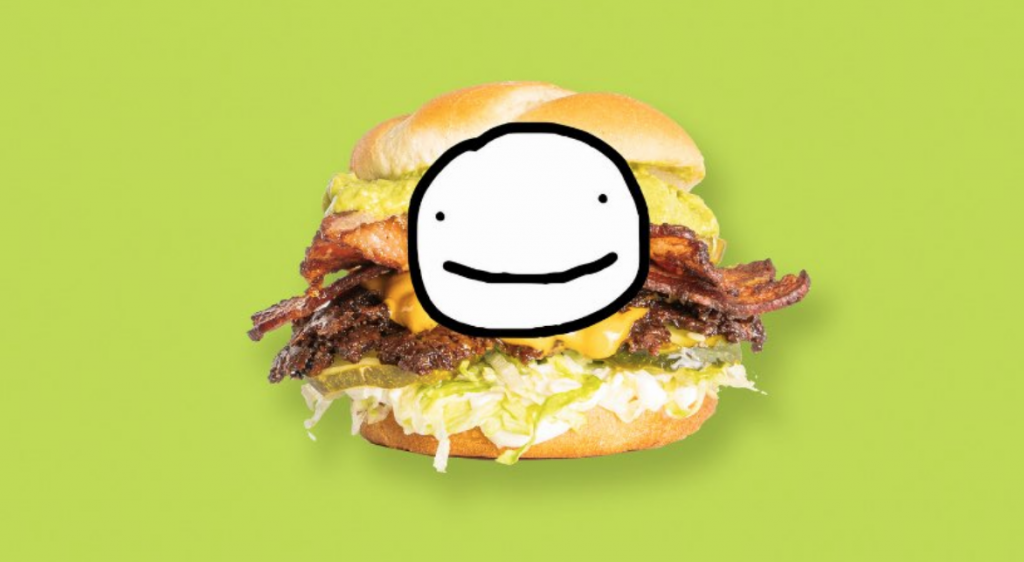 Dream has one of the biggest and most loyal followings of the decade, going as far as to get the Minecrafter on the MrBeast Burger menu. (Picture: MrBeast Burger)
Kaceytron called out the toxicity of stans in general, whether it was for their overpowered cancel culture, culture appropriation or queerbaiting; fixating on the Minecraft stans who have been the most prominent as of late.
This prompted threats, incriminating photoshops and hate towards Kacey who has had a rough relationship with the sandbox's community ever since.
Dream has disassociated himself from his stans' comments, immediately ejecting them from his community and disowning their behaviours. "I denounce hate towards anyone", he replied to a fan question asking specifically about stan hate towards Kaceytron.
For now, Kacey says she successfully "apologized and reimbursed" OTK Schooled organiser and showrunner, Mizkif, her gifted subs prize money after confessing to cheating.
Her wrongdoing to win the event is putting her return for the season finale with all past winners in question. We'll keep you updated as the situation develops.