On 22nd June Federico "Fedmyster" Gaytan announced his return to streaming, which was supposed to happen a day later, after a year-long hiatus from the platform.
But what was supposed to be the first-ever stream following the allegations of sexual misconduct a year earlier, turned out to be a premade video Gaytan has prepared for this occasion in order to explain what he was doing during his absence and how he has changed.
The seven-minute-long video focuses on Gaytan's life during the past year with an intention to show what steps he has made to become better as a person.
In the video, Fedmyster revealed that he has used most of this time to travel in order to "find himself" and to discover what is really important to him so that he can improve himself and become a better person.
"To give myself one last chance, to find the best version of me, I had to abandon everything, everything I knew about myself and start from the very beginning," Fedmyster says in the video.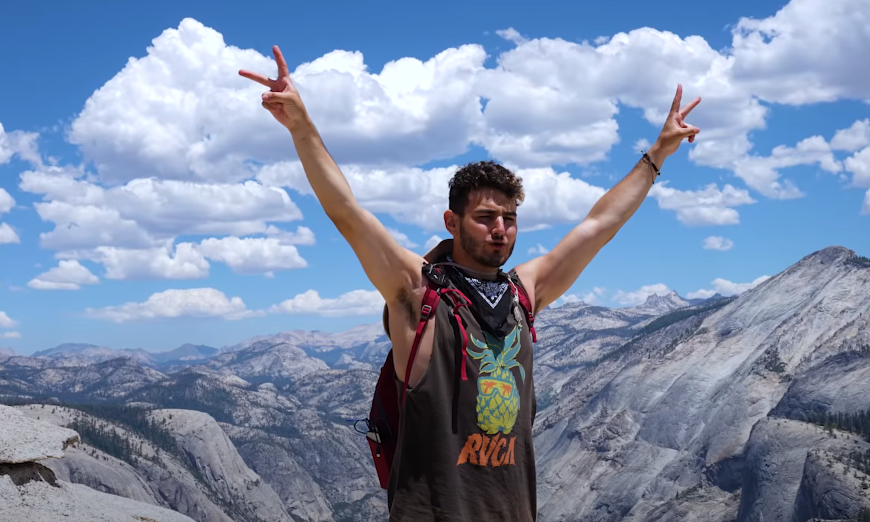 Fed spent a lot of time travelling (Picture: Fedmyster)
Fed said that he was struggling for months to find a purpose, but believes that his mind is now in the right place and that he is again able to have "quality in my life".
The second big focus of the video is on how he sees his body, as he thinks that his complete neglection of the body reflected on his mental state, and that's why he started to think more about his physical health and fitness, and it is clearly visible in the video that he is now significantly more muscular than he was before the hiatus. 
Fed says that working out helped him to understand that "change does not come easy" (Picture: Fedmyster) 
And while fans are showing him full support for what he has said in the video and believe that he has changed, his critics are having a different opinion.
The video quickly came under criticism as many felt he is being dishonest and too self-centred rather than talking about the accusations and persons affected by his alleged behaviour, a topic which was largely ignored in the video.
Despite deceiving viewers to believe that his comeback stream would occur on 23rd June, at the end of the video it was announced that the real return is set to happen two days later, on 25th June.