Popular political Twitch streamer Hasan "Hasanabi" Piker revealed that international pop singer Claire "Grimes" Boucher accepted his invitation to feature as a guest star on his Twitch livestream. Grimes was also previously romantically involved with billionaire Elon Musk and is the mother of Musk's youngest child, X Æ A-Xii.
Late in October, Elon Musk tweeted a photo mocking Grimes for posing with Karl Marx's The Communist Manifesto, a stint that Grimes later revealed was intended to troll the paparazzi following their breakup. Hasan later commented on the post, asking Grimes if she was willing to "talk about this" on his stream, and Grimes accepted.
Grimes accepted Hasanabi's invite for Twitch interview
On 28th November, Hasan was stunned when he received a direct message from Grimes on Twitter. Lost for words by her response, Hasan's initial reaction saw him cover his mouth with his hands and say, "Oh my god."
Still in shock, Hasan proceeded to say, "Oh my god, Grimes just said she'd be down to come on the stream," confirming that Grimes accepted his invitation to be a guest on his Twitch channel.
When asked by Austin what he just said, Hasan replied by saying, "don't worry about it; I said nothing." However, it seems as though Hasan is intentionally keeping things under wraps as he did not mention any further details about when or for how long Grimes would feature on his stream.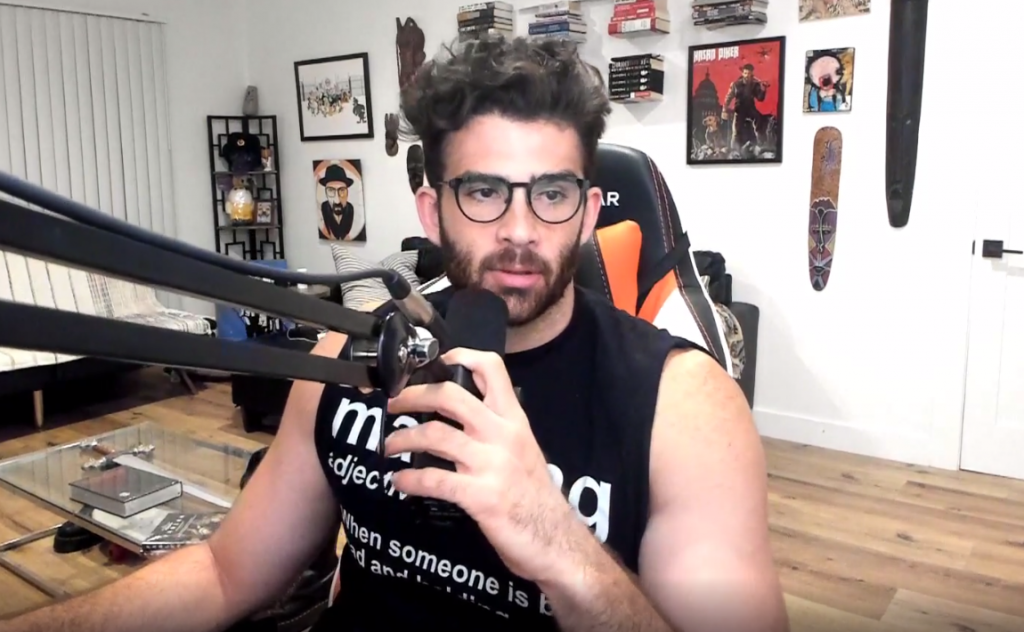 While we are confident that Grimes and Hasan will discuss her paparazzi stint, the Twitch star previously noted that they are "100% gonna watch Joe Rogan if she comes over to do the stream." This comes after Hasan's very public beef with popular podcaster and UFC commentator Joe Rogan.
Fans on Reddit have otherwise expressed their excitement, with one user saying, "I don't think the world is ready for a potential Hasan x Grimes thing." On the other hand, another Redditor said that "Hasan should interview Elon," adding that "that'd be a stream," a statement with which I concur!
We will endeavour to update you on when the stream will happen, so be sure to follow us on Twitter so that you don't miss out!
Don't forget to check out our dedicated Twitch section for news, streamer antics, drama, and more.
Featured image courtesy of Twitter / HasanAbi & Getty Images.