One of Twitch's biggest stars Jaryd "Summit1g" Lazar has penned a sponsorship deal with energy drink brand GFUEL, just three days after his partnership with rival manufacturer Monster ended.
The announcement was made in a short Tweet where Summit1g was pictured in a GFUEL shirt and holding the instantly recognisable GFUEL cup. He was also sporting an expression that suggests his new sponsor may not have the same issues with Summit1g's "alternative lifestyle" that many speculated led to Monster dropping the former CS:GO pro.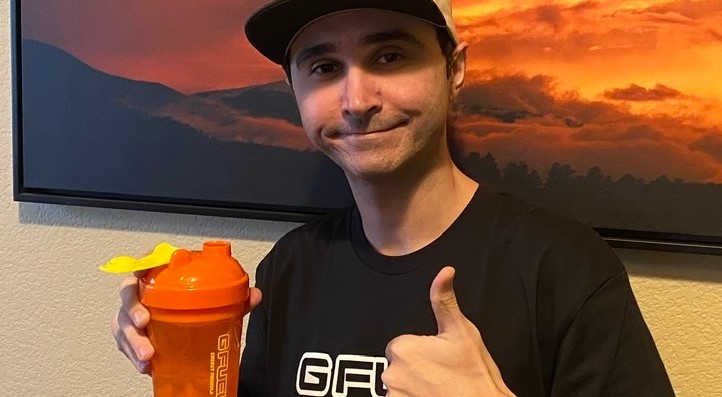 (Credit: Summit1g)
While nothing was confirmed at the time, Summit1g did remark that on his stream that "it's perfectly okay to lose sponsors once in a while" suggesting that it was Monster Energy drinks who pulled the plug on the deal. This came just hours after he mistakenly held up what looked like a bong, something which he later joked was his "mom's vase".
In the announcement, Summit1g asked his fans "not to speculate" suggesting that he wants to put the minor controversy to bed and continue doing what he does best - entertaining his over 5 million Twitch followers.
Summit1g is enjoying a purple patch in his streaming career having peaking at 310,000 concurrent viewers in the last month. Numbers helped in no small part by the launch of the closed beta for Riot's new tactical shooter Valorant, which employed a system of "drops" to gain access to the game.
Those eager to play had to link their Riot Games account to Twitch and tune in to one of the selected streamers, quickly making Valorant the no.1 streamed game on Twitch since it's release.
GFUEL, bills itself as "The Official Energy Drink of sports", and sells not only energy drinks, but branded merchandise such as hats, backpacks and shirts. Summit1g will join an illustrious list of gaming stars who have a deal with GFUEL which includes Nick "NICKMERCS" Kolcheff, Daequan "Daequan" Loco and Felix "PewDiePie" Arvid Ulf Kjellberg.