Twitch streamer and Envy content creator JustaMinx has not had a great start to her year after being at the centre of controversy for hosting a  "sexual" hot tub stream involving strippers last month. And now, she's on the verge of getting an indefinite suspension from Twitch.
On 7th February, Minx received her second ban after using a "derogatory slur" during her live stream. Three days into her suspension, Minx revealed that she was starting to lose her mind over her "last chance" warning while venting her desperation to return to streaming.
JustAMinx is skating on thin ice with Twitch
While the controversial term "cracker" certainly sparked uproar in previous weeks, Minx contends that getting banned for using the word "cracker" was a "bullsh*t ban," further noting that she is on her "final warning" with the streaming platform.
On 9th February, the Twitch star uploaded a video on YouTube, highlighting changes that she would be making to herself and her channel in the future.
In the video, Minx made it clear that while she often does outlandish things on her stream, she is not a comedian. "The thing is, I try to do some form or shape of comedy online [...] to get that gasp or shock value from you guys."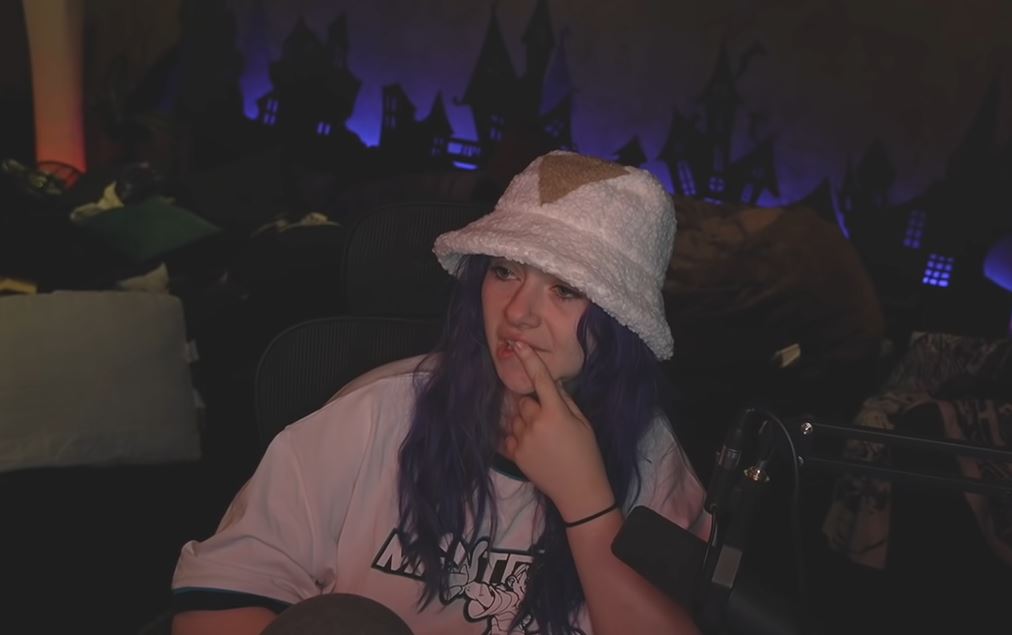 "And with that, I do say things that are walking the fine line, like 'cracker.' So I need to change myself," Minx added. The Twitch streamer explained that she is currently "on the line" but will instead try and "walk behind the line."
Later in the video, Minx explained that she was on her second ban and, after discussing with her Twitch representative, was warned that her next ban would be permanent.
Minx also noted that the prospect of an indefinite suspension was genuinely frightening. "A permanent ban on Twitch is literally hell for any content creator [...] so, I'm going to be trying to figure what I'm going to do from now on."
Followingly, Minx said that she would be putting more effort into producing content for her YouTube channel now that she's on her "last chance" with Twitch. However, she also noted that the ban had adversely affected her mental health.
If you're looking for more entertainment news, then check out our dedicated Twitch section for exclusive news, updates, and drama about all the biggest streamers.
Featured image courtesy of Twitch / JustAMinx.