Rap powerhouse Robert "Logic" Bryson has decided to step away from the music industry leaving a prolific career that spawned six albums across 10 years.
Despite saying goodbye to his life as a musician, Logic has signed with Twitch to become a full-time streamer. The 30-year-old's first stream since putting ink on the contract happened on 23rd July, documenting the rapper as he was waiting, alongside his fans, for No Pressure to drop.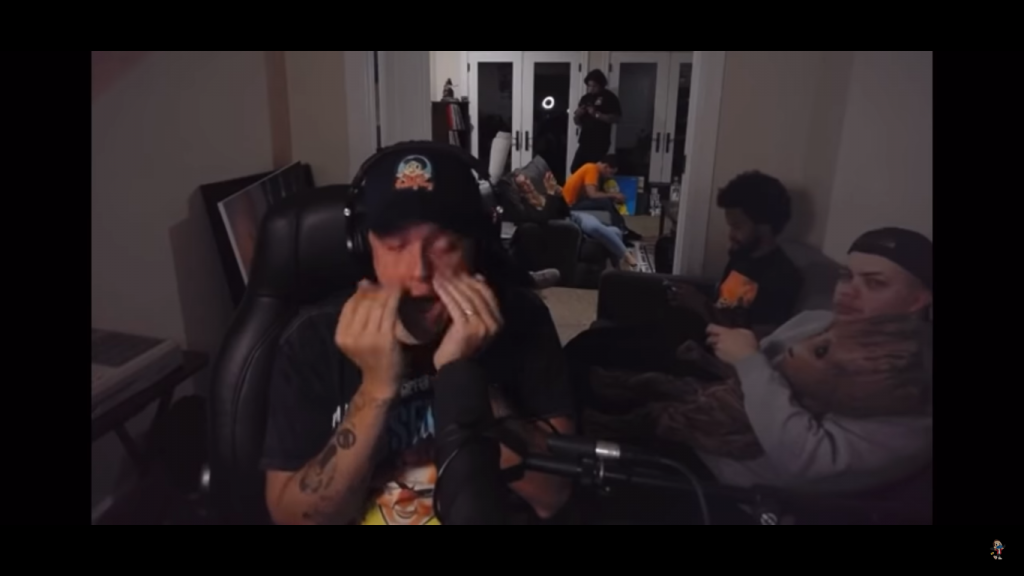 (Picture: Logic)
While the full VOD of the broadcast has been deleted, fans that enjoyed Logic's stream (at one point hitting over 100,000 concurrent viewers) got treated with an in-depth look at the story behind his final album including an emotional speech from Logic that reduced him and many fans to tears.
Logic started by hoping fans "can understand why this my last album," having put his "heart and soul into it." As he started to tear up, he cheekily added: "My therapist will be very proud of me."
Barely avoiding completely breaking down, the 30-year-old reassured people watching that "this isn't the end, it's the beginning of something else, it's the beginning of (me) being a dad, loving husband, record label owner, voice actor. It's really sad and happy."
Finally, Logic closed out his stream with a powerful message of self-worth, explaining why he won't be online to check out what people are saying of No Pressure.
"I won't be on the internet for the first time in my career, it hurts me, and every time I released an album I just wanted to be loved. This time I won't check the internet because I finally love myself."
Logic's swan song is a perfect sendoff to a career filled with some of modern rap's best tracks. Across his multiple albums and mixtapes, the rapper has found ways to sneak in his love for video games, and No Pressure is no stranger to this, as the first song features a small cameo by David Hayter, the voice of Solid Snake from the Metal Gear series.
"Hey, Logic, Snake here, I hear you're planning world domination through a new form of Metal Gear. Well, listen to me, it won't work," Hayter raps.
You can watch Logic on his new journey as a streamer over at his official Twitch channel. Who knows, maybe you'll catch an impromptu freestyle session.