On 3rd March, Twitch superstar Kaitlyn "Amouranth" Siragusa, seemingly inspired by internet star Belle Delphine, launched her latest business endeavour, selling her hot tub bathwater.
But that's not all, under the brand Cutie Pa-TOOT-ies, Amouranth is also selling The Scent Jar, bottling a strand of her hair and, wait for it, her farts. With a hefty price tag of $1000, you would question whether anyone would actually purchase it; but of course, this was not a deterrent.
As the stock of her "limited edition" products flies off the shelves, legendary Twitch streamer Mizkif was lucky (or unlucky) enough to buy five scent jars, no doubt tanking one for the team. Followingly, Mizkif graciously opted to open one on stream, albeit at his own misfortune.
Mizkif and Rich gag after smelling Amouranth's $1000 jar of fart
After unveiling his prized possessions to his friends during a Twitch stream, Mizkif was initially reluctant to be the first to take a whiff; however, fellow streamer and OTK member Rich Campbell was up for the challenge.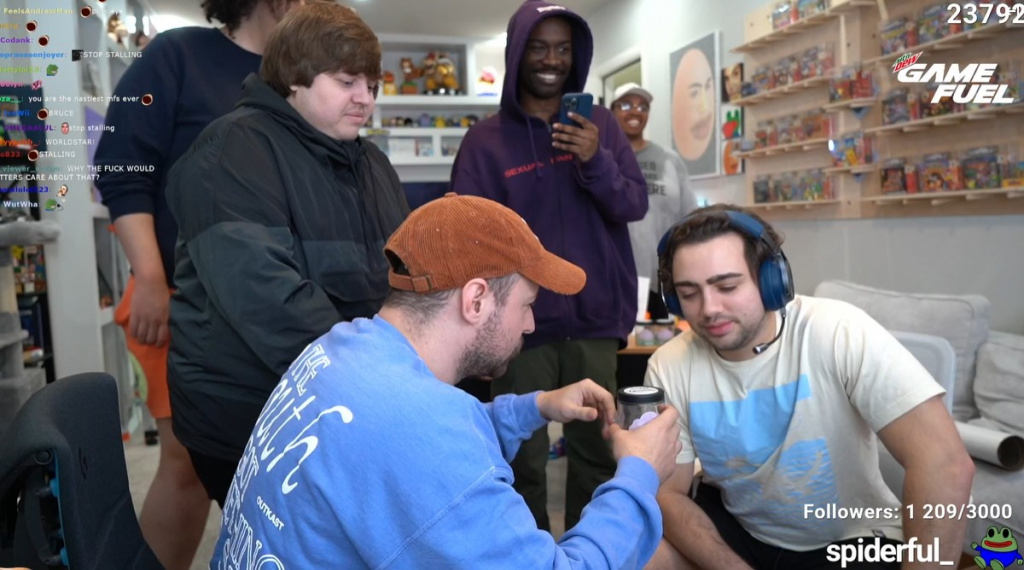 "I'm like scared it's going to melt my eyebrows off or something," said Rich with hesitation. Then, after a few moments of suspense and an unnecessarily dragged out countdown, Rich opened the jar and took a sniff not before immediately regretting his decision.
"What the f*ck?! She actually f*cking farted in a jar?!" exclaimed Rich. "Dude, there's literal f*cking faecal particles in there," he added. Rich later went in for a second whiff but noted that the fart smell had dissipated from the jar. "Wow. Like you actually only get one hit," he said.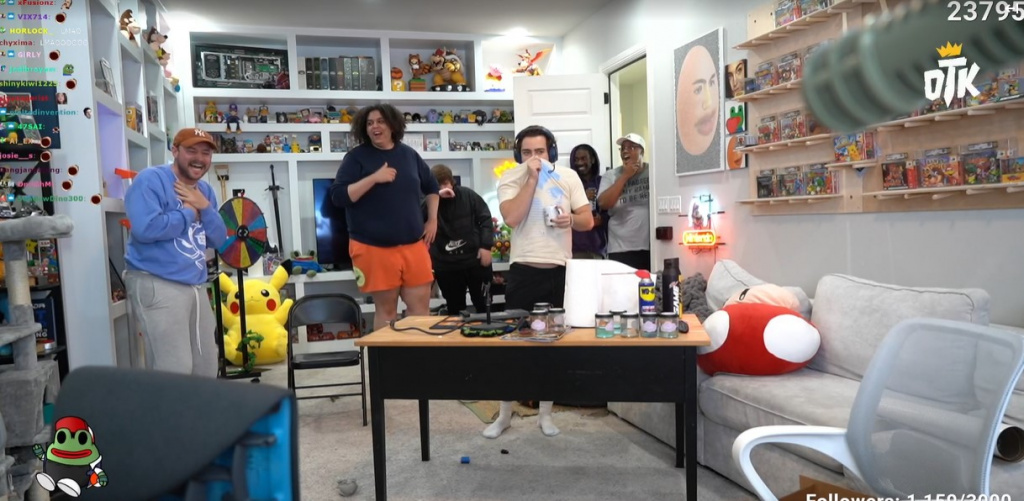 A few minutes later, after having his masculinity scrutinised by his viewers, Mizkif finally came around and was prepared to have a sniff. "Did it really smell that bad," asked Mizkif. "Yeah, like you're not going to expect it. I can't describe it to you. There are no words in the English language that can fully describe this experience," replied Rich.
Indeed, the same could be said about Mizkif's reaction. So, with that said, watch the clip below to see Miz's "life-changing moment" for yourself.
As you might expect, Mizkif was definitely shocked by what he had to smell, and we can't help but wonder whether he believes the $5000 purchase was worth it or not. Later, Mizkif joked, saying, "That was awesome, holy f*ck [...] Dreams really do come true."
If you think this story was crazy, then you'll love the rest of our entertainment news coverage, which includes news and updates about your favourite Twitch and YouTube streamers. Check out our selection of featured articles below, or navigate to our dedicated Entertainment section for more.
Featured image courtesy of Twitch / Mizkif and Amouranth.