Twitch streamer and One True King (OTK) member, Nick "Nmplol" Polom, got sidetracked after praising Asmongold's Final Fantasy XIV streams. During his brief rant, Nmplol went on to reveal his feelings toward World of Warcraft (WoW) and its developers before exposing the racist nature of many pro WoW players. Fans would appear to agree with what Nmplol had to say and it has since sparked debate on internet forums like Reddit.
Nmplol slams Blizzard and exposes racist WoW pros
During his stream on the 12th of July, Nmplol let his fans in on a secret and said that he "hates most things that have to do with World of Warcraft". He further added that he had "a pretty bad time playing" the game.
"A lot of the pro players were racist to me, so I really hate all the pro players. Well, not all - but a lot of them", he said. Nmplol didn't expose the names of the players nor any specific acts of racism he experienced though.
It is nevertheless unsettling that he regards "a lot of the pros" as racist so we can certainly understand why he had a bad time playing the game.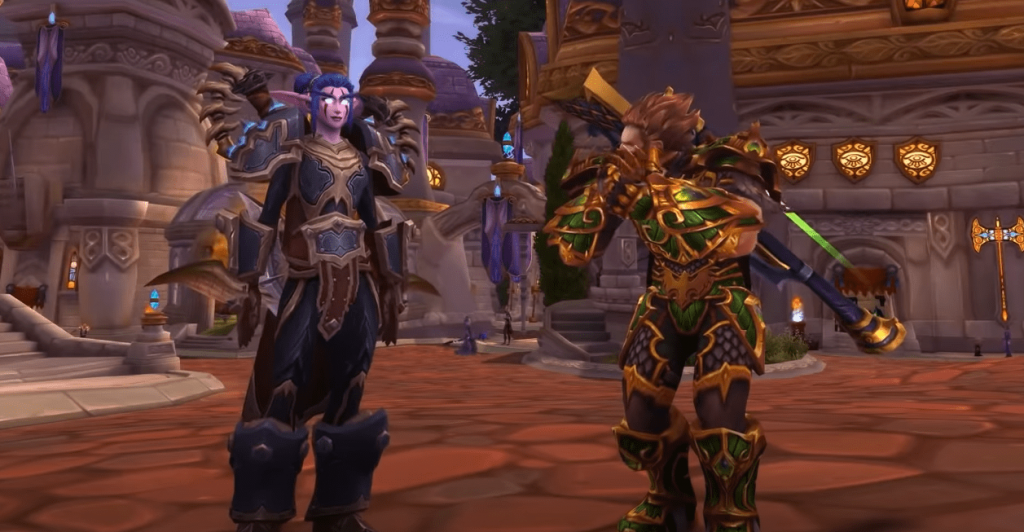 Nmplol then revealed that he also didn't like "the devs of WoW" and said that the reason was "because they have massive egos, even though they have killed their entire player base".
He further went on to say that Blizzard "is just doing a terrible job" by "not listening to the feedback [of players]" and "doing what they wanna do". He ended his rant urging his followers to stop playing.
"I just hope everyone stops playing WoW. Just stop playing", he said. He then added, "go play Final Fantasy or something". Considering Asmongold's newfound success in Final Fantasy, we could see more players switching in the near future. We're unsure how this will contend against WoW's near cult-like following though.
Redditors were quick to back Nmplol's sentiment, with one user commenting that "Blizzard has been surviving off of nostalgia for a decade now".
Many other users reciprocated by saying that Blizzard is not the same anymore, with some players being fed up and citing that their "bulls*** has been expired for a long time".
Other users, on the other hand, criticized Nmplol calling him "one of the most toxic pieces of s*** there ever was in a PvP scene".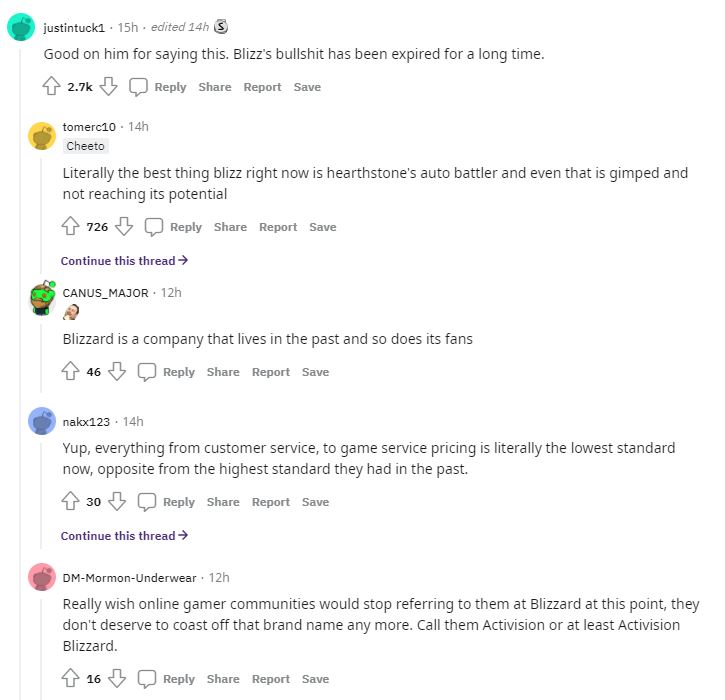 It's unclear whether Blizzard will issue a response at this stage, although mounting pressure from fans could entice them to take action.
In the meantime, we're curious to know what your thoughts are on the situation? Do you agree with Nmplol on the state of Blizzard? Let us know by tweeting at us on Twitter.
Don't forget to check out our dedicated Twitch section for news, streamer antics, drama, and more.
Header image via Twitch / Nmplol.