It's all anyone has been able to talk about in the world of Twitch in recent months, hot tub streams, usually featuring scantily clad women sitting in a pool of water; it could be a hot tub, or a paddling pool, or in one case a bucket.
It's been endlessly meme'd, criticized, and the catalyst to a few Twitch dramas, and now, if Imane "Pokimane" Anys is to be taken at face value, one of Twitch's biggest stars is set to join in on the controversial trend.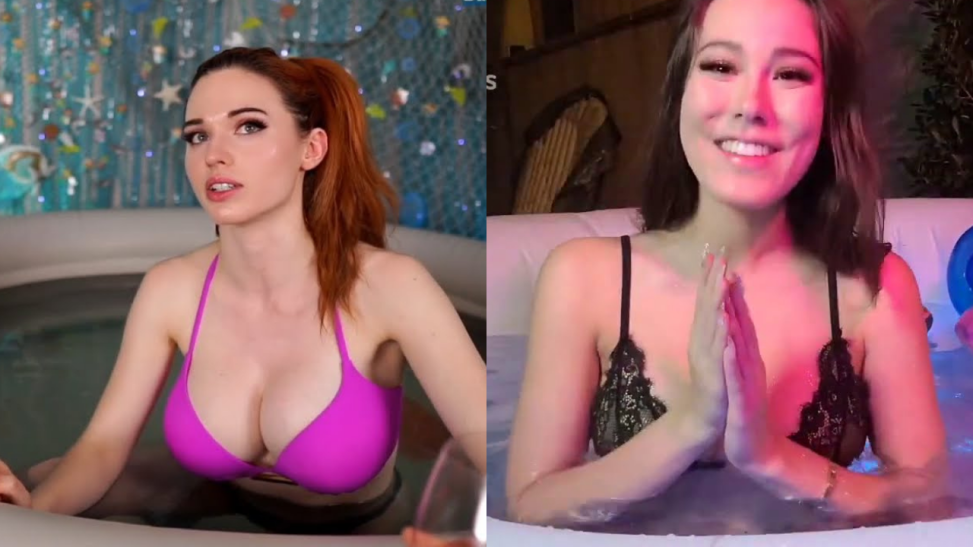 Hot tub streams featuring scantily clad women bobbing around in water, Armanouth (left) and Indiefoxx (right) are the biggest proponents of the genre. (Picture: Twitch/Armanouth/Indiefoxx)
Pokimane claimed to be jumping in the hot tub in a Tweet on the 8th of May, claiming that she and OfflineTV, the content house she is a part of, are going to do one on her birthday.
If the tweet holds true, it would mean that Pokimane intends to do a hot tub stream on the 14th of May.
It comes just a day after the Twitch star poked fun at stories that appeared on social media app, Snapchat, that asked if Pokimane "would become a hot tub streamer?" So to be frank it's hard to know if Pokimane ain't just pulling our leg on this one.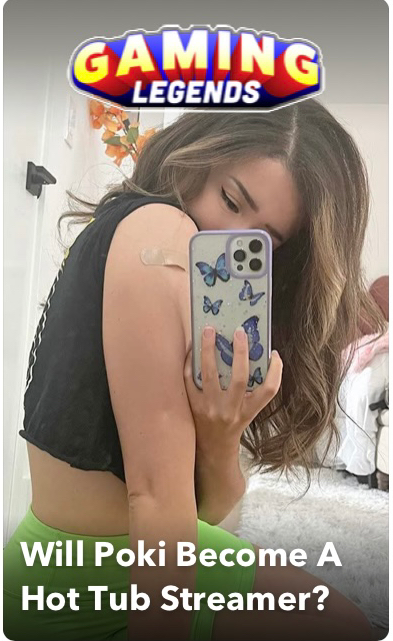 Pokimane questioned whether Snapchat was "even real" after she had seen some stories that appeared on the app. (Picture: Snapchat)
It would certainly go against her well-established brand as Pokimane is largely kid-friendly whereas hot tub streamers have come under criticism for bringing faux-adult content to the platform.
One thing is certain, if she and the OfflineTV gang did go ahead and stream one, in any capacity, it would draw in hundreds of thousands of viewers with her and the rest of the house boasting millions of fans between them.