Earlier this year, Twitch star Ludwig "Ludwig" Ahgren, launched a brand-new game show on Twitch called Mogul Money. The show was positively received by fans and fosters a similar format to that of Jeopardy. It has also featured several notable guests, including fellow Twitch streamers, DisguisedToast, WillNeff and Jschlatt.
More recently, however, Ludwig brought Cyr, Felix "xQc" Lengyel and Chance "Sodapoppin" Morris onto the show. Things were going well until Sodapoppin had absolutely no shame in proceeding to demonstrate how he ate bananas -- and it's definitely not how it should be done!
This is how Twitch streamer Sodapoppin eats bananas
It all started after Sodapoppin gave his response to "Doctors recommend you drink more water if your urine is the colour of this juice." In his response, Sodapoppin said: "What is banana juice?". This prompted Ludwig and Cyr to burst out laughing and to ask Sodapoppin if he meant to say that out loud.
Cyr correctly answered, "What is orange juice?", which subsequently spurred on the discussion regarding how Sodapoppin consumes bananas. In a desperate attempt to defend his answer (and win back his 200 points), Sodapoppin said "but banana juice is yellow" before Cyr interjected.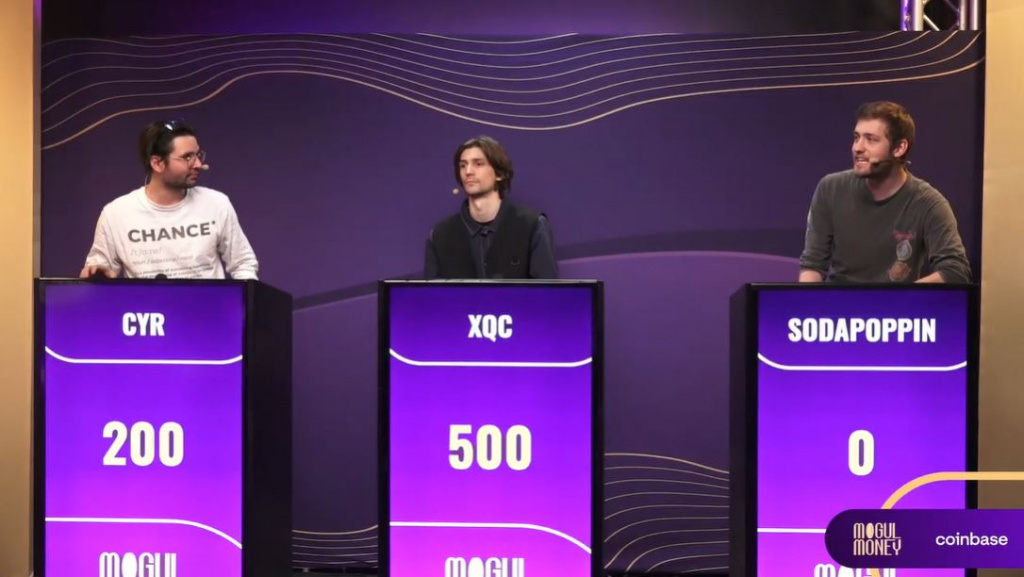 Cyr asked Soda, "how many times [has he] eaten the outside of a banana," to which Sodapoppins responded: "Many times," adding that "the peel is more healthy for you than the actual banana."
Sodapoppins was then asked if he ate the whole thing, to which he replied that he did. The Twitch star was later handed a banana and proceeded to eat it whole (skin and all) on the live stream and was eventually awarded his points.
Naturally, Twitch viewers instantly clipped the moment and posted it onto Reddit, where it attracted a plethora of comments from the broader Twitch community. "Might be the hardest commit I've seen in my life. What the actual f***," Doorknobman commented.
A Redditor, SockGoblin, wrote: "Damn never realized that Soda was a serial killer, good to know." Another Reddit user said: "Soda about to puke on live stream just to get couple hundred points [...] is commitment."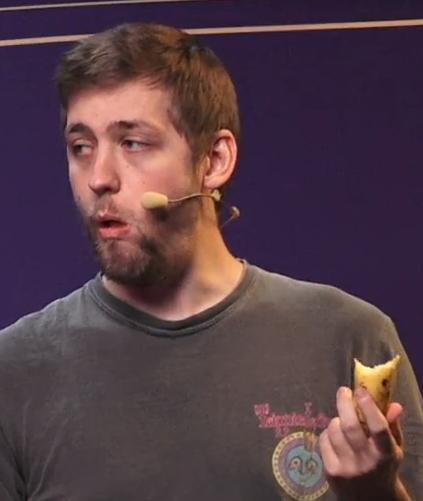 While we are certain that the experience wasn't nearly worth the 200 points awarded to Soda, this episode of Mogul Money has been one for the books. Mogul Money formed part of the Twitch Shitcamp 2021 activations and has been positively received by fans.
There are still a few more exciting activities left, including the Kickball tournament with 100 Thieves and Offline TV. While this latest event will be tough to beat, we definitely look forward to more Shit events in the future!
Don't forget to check out our dedicated Twitch section for news, streamer antics, drama and more.
Featured image courtesy of Twitch / Sodapoppin x Mogul Money.