Twitch streamer Kobe0802 has been handed a ban from Twitch.
The streamer, who is a Twitch partner, received a ban on 14th May 2021, which has been confirmed by Kobe0802 himself.
Kobe0802 hasn't revealed the reasons behind this ban, but some of his fans think that it's due to him watching a show live on stream, which probably earned him a copyright strike.
According to some reports, he was watching Drake and Josh, a popular American sitcom, live during a stream with his viewers, and the stream was suddenly and abruptly stopped, and soon after, his Twitch account got banned.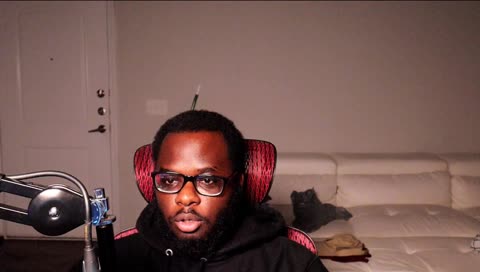 (Picture: Kobe0802)
While this is most likely the reason behind his ban, some viewers speculate that it has something to do with him having some beef with Pokimane, amidst Pokimane's OfflineTV hot tub stream.
Whatever the reason is, it seems that suspension is not a permanent one, so Kobe0802 will most likely be back to streaming in a few days, a week at most.
Kobe0802 is best-known for playing games from the NBA2K franchise, but you can often find him playing Fortnite or having IRL streams.
He has almost 100,000 followers on Twitch and has recently become a partner with Buffd.