Twitch streamer, Tyler "Trainwrecks" Niknam, has over 1.5 million followers on Twitch. He is best known for his controversial online gambling streams, which he has come under fire for in recent times. Previously, Trainwrecks was called out by fellow Twitch star, Imane "Pokimane" Anys, for promoting "sketchy" gambling sites on the streaming platform who later urged him to stop. 
Other Twitch streamers have also previously voiced their concerns of the "gamba stream" meta, including the World of Warcraft icon Asmongold, who called on Twitch to outright ban gambling streams from the platform, citing that "this will not end well". More recently, however, an article by WIRED surfaced that revealed how certain gambling content promotions on Twitch may in fact be illegal.
Trainwrecks slams reporter in WIRED gamba article
Late on the 14th of July, Trainwrecks gave his response to the WIRED article segment about him, where it was cited: "Niknam arrived in Canada, where he settled into a routine—gambling in a mostly empty apartment, sometimes more than a dozen hours a day."
In his response, Trainwrecks said: "Listen here b****. Okay, I don't see what the f***'s empty about this. I have my counter. I have my kitchen appliances. I have my f***ing $10,000 couch. I have my $10,000 TV, okay? And then the only thing missing here [except for] the f***ing lighting right here, is a dining table".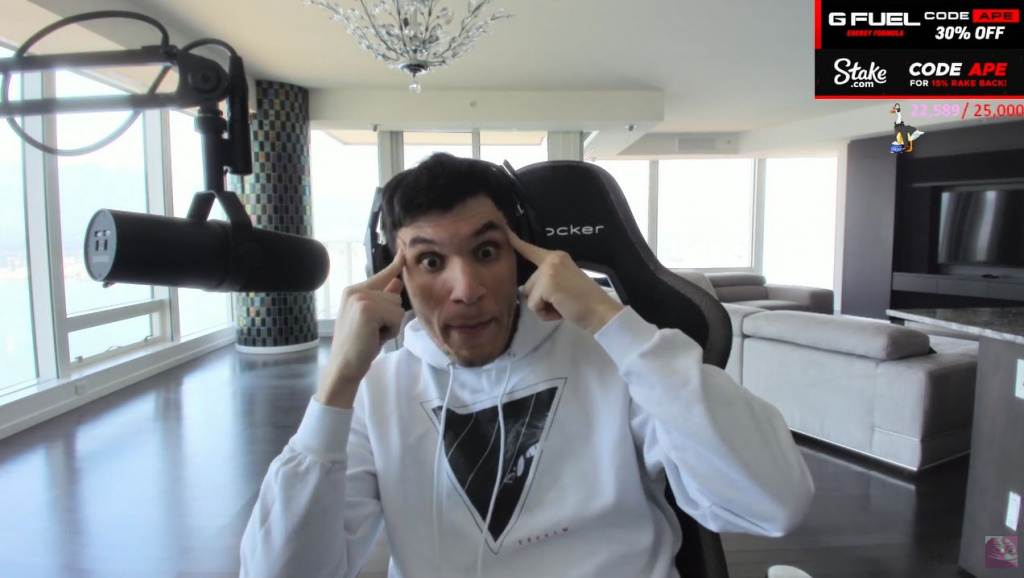 He later went on to call her a "dumb b****" before hating on journalists, calling them equivalents of "scammers in the gaming world".
It's obvious that the comment triggered Trainwrecks, which presumably indicates deflection on his part from the overall crux of the article. The reality is that Twitch stars, like himself, are not setting the best example for younger viewers on the platform.
The WIRED article goes on to highlight that online gambling is regulated by a combination of federal and state law in the United States.
Beyond this, online casinos need a license to operate certain locations. While the onus is on the casinos to ensure that users are accessing the platform legally, WIRED argues that "taking sponsorships from and encouraging illegal gambling can land streamers in sticky legal territory".
Twitch needs to ban gambling streams full stop

The amount of bullshit and pitfalls this is going to create in the next 6 months will fuck the website in so many ways we don't even realize yet

Just looking at EU gambling laws, anyone could see this will not end well

— Zack (@Asmongold) June 25, 2021
"A lot of the gambling promoted on Twitch is illegal or unregulated and poses definite risks for consumers, vulnerable adults, and adolescents or underage children," WIRED reported.
Fortunately, the recent Twitch gambling stream drama has not landed on deaf ears. WIRED also reported that Twitch will be "closely monitoring gambling content" on the platform. This is the first public statement that Twitch has issued in response to the gamba drama.
Although Twitch did not yet provide a solution to the problem, it is promising to know that Twitch has taken notice of the situation.
We endeavour to update you regarding Twitch's stance and plans in a future article.
Don't forget to check out our dedicated Twitch section for news, streamer antics, drama, and more.
Header image via Twitch / Trainwreckstv.