Twitch will be experimenting with a new Boost feature that will allow viewers to use their credit card to pay to have streamers recommended or advertised to other viewers on the platform. This comes as an additional option to the "boost this stream" feature released last year that allows viewers to boost streamers with earned channel points.
The new "pay to win" feature was subsequently lambasted by members of the Twitch community, who believe that it is a bad idea since the feature will only serve to benefit notable streamers, whilst drowning out smaller streaming channels.
Twitch "Boost" feature allows viewers to pay to advertise streamers
The latest planned addition to the Boost feature attracted mass dissatisfaction after it was leaked on 30th September, with many Twitch users feeling as though the move is simply an attempt by Amazon to rake in more money.
Twitch is going to be doing a test with a small group of streamers to make "Boost this Stream" a paid feature.#TwitchNewspic.twitter.com/n6xre8aUJS

— Zach Bussey (@zachbussey) September 30, 2021
In a now-deleted tweet, journalist Zach Bussey noted that the move to paid boosts (i.e., with real money) was part of Twitch's original plan for the Boost feature.
Twitch Product Manager, Jacob Rosok, reportedly said that Twitch would be trialling the new feature in a select group of streamers in the latest Patch Notes community stream. According to the Video Game Chronicle, Rosok addressed the feature in a prepared statement, saying: "What we're doing with Boosts is giving viewers the ability to buy super high visibility promotions for their favourite creators, and these types of placements come with a cost."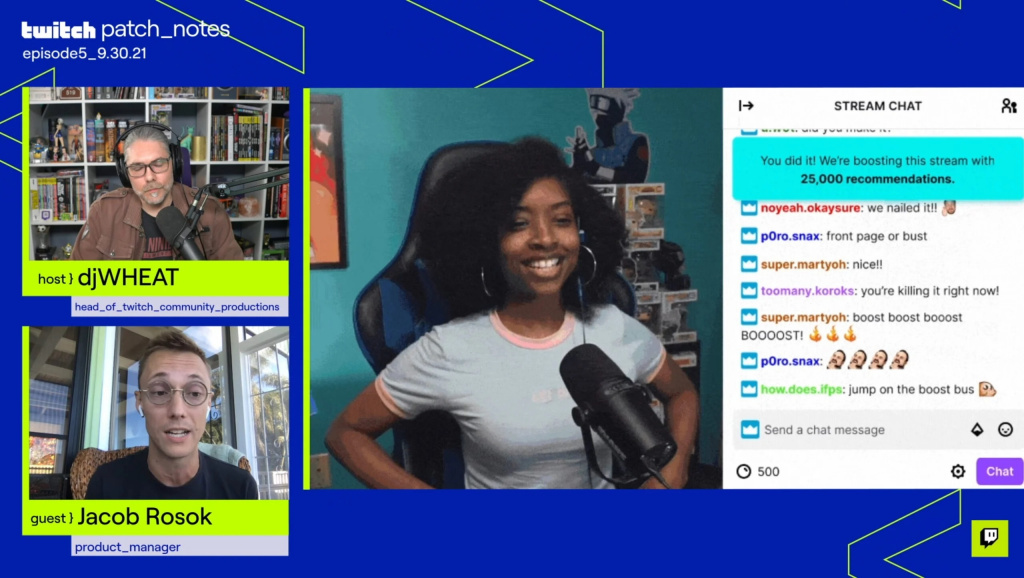 The Boost feature was also said to only be purchasable during a 10-minute period, during which viewers could purchase as many Boosts as they wish. To make matters worse, none of the revenue generated from Boosts would be attributed to the streamers being promoted, according to YouTuber, ProHenis.
"Pay money to get more views... And better yet, none of this money will go to the creator... Discoverability is not a feature that should be held behind a paywall," ProHenis said in a post on Twitter. "If this feature gets fully implemented, it will turn Twitch into a literal pay-to-win platform," the YouTuber added.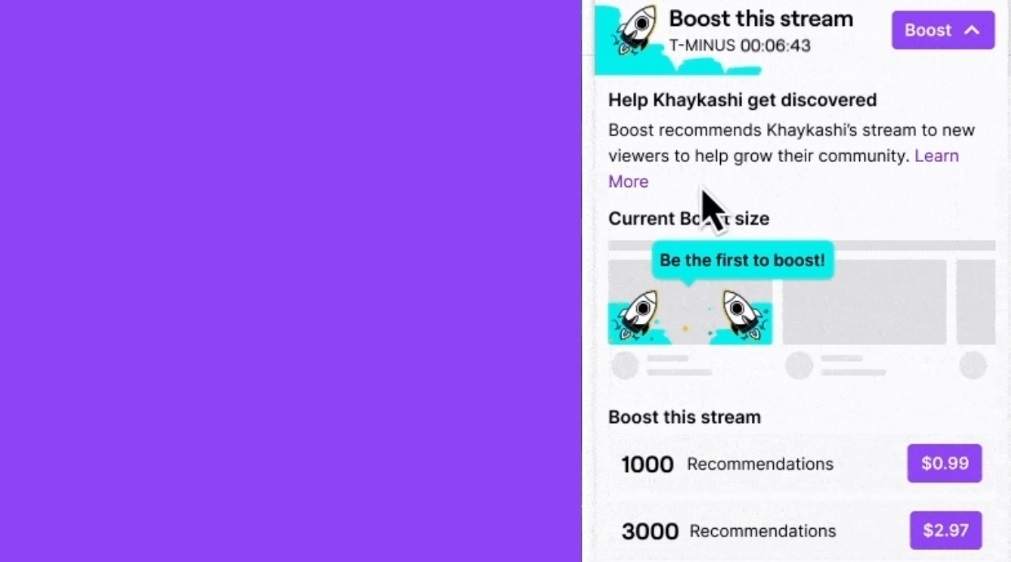 Based on ProHenis' tweet, it appears as though 1000 recommendations can be purchased for $0.99 and 3000 recommendations can be purchased for $2.97.
Some Twitch community members believe that rather than a "pay to win" feature, Twitch would be better off introducing a discovery tab similar to that of TikTok's FYP, which lets users randomly browse streams as a feed, which sounds like a great idea for viewers to discover smaller creators.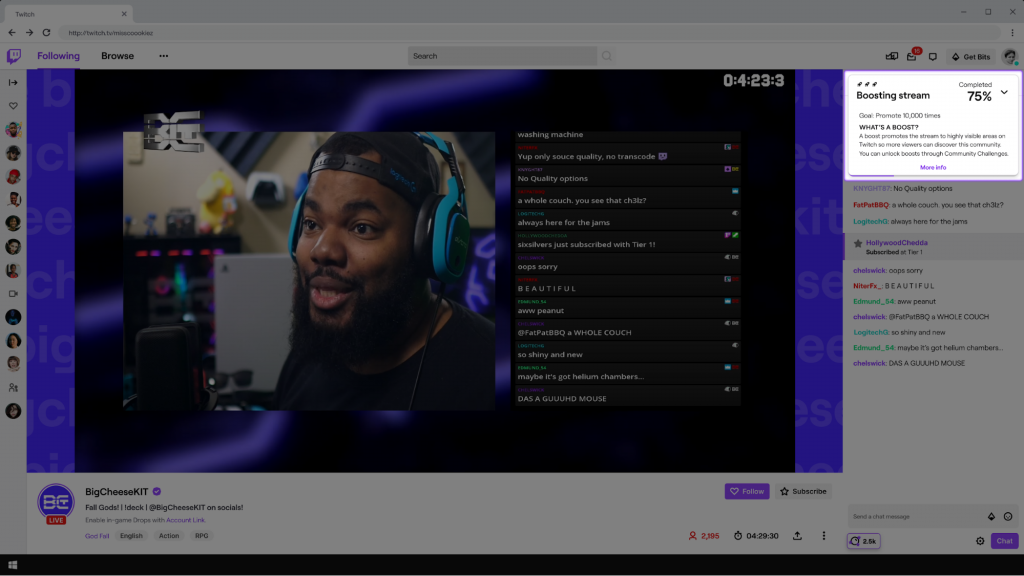 What are your thoughts on this latest experimental feature by Twitch? Do you think it's a good idea or is this no different to third-party paid view botting? Let us know what you think on Twitter.
Don't forget to check out our dedicated Twitch section for news, streamer antics, drama and more.
Featured image courtesy of Twitch.