New World may have seen a decline in popularity in the last few months, resulting in an influx of players
switching over to Lost Ark
. It still has a dedicated community rallied around the game, primarily due to its massive PvP mode, War.
A Twitch streamer displayed a growing frustration while playing the PvP mode, caught on stream. While it's likely that tempers will flare up and emotions get the better of players, the streamer couldn't contain himself, lashing out at his gaming setup in anger.
Twitch streamer vents onstream during New World livestream
New World has seen a massive decline in concurrent players and viewership over the last few months due to growing concerns within the community. Many players have flagged these issues with publisher Amazon Games, including overcrowded servers and the rise of exploits found.
For any bugs/exploits, you may be experiencing please report this on the official forums here: https://t.co/ncZKueFigB Make sure to check if anyone has also experienced the same issue and may have found a possible solution!

— New World (@playnewworld) February 12, 2022
Regardless of the game's decline, it still has a faithful community that still stuck with the game due to its robust PvP modes. One Twitch streamer Sweet T recently grabbed the attention, which caused him to have an epic meltdown with a rather unfortunate casualty.
During a Twitch livestream on 16th April 2022, Sweet T participated in one of New World's competitive, PvP mode, War, which has risen to popularity amongst players. This 50-vs-50 mode sees players battle over control of the opposing team's fort to claim victory.
This didn't bode well for the Twitch streamer, who was constantly eliminated by an effective icy spell that saw him grow frustrated. He lashed out on stream, saying, "You won't nerf a f*cking circle of ice? F*cking pathetic game makers, bro."
This lament continued as it was visibly apparent that Sweet T wasn't enjoying his time playing War mode. The worst eventually came when he got caught up in a snowstorm that dealt AoE damage, eliminating him again as he threw his gaming headset in anger.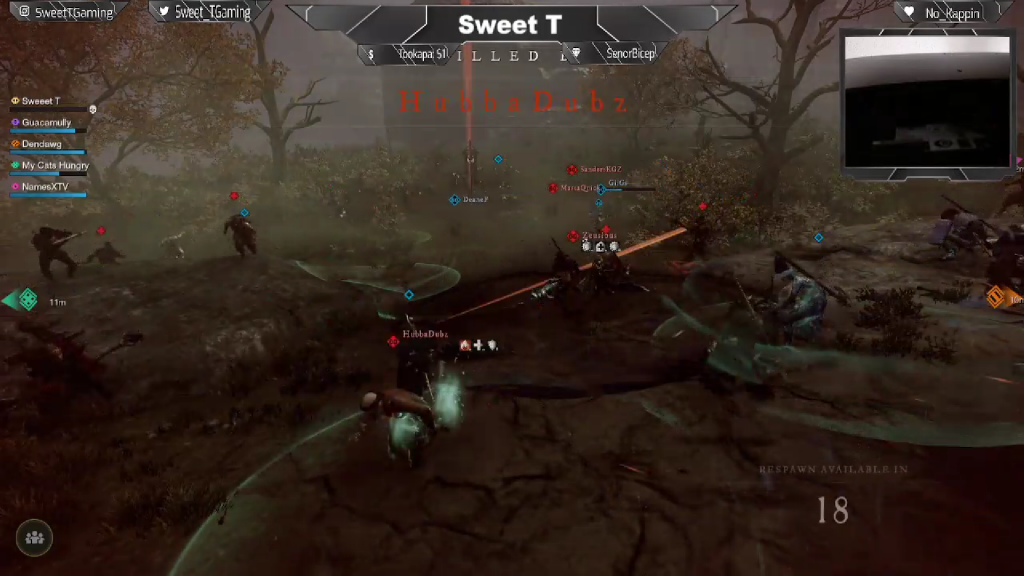 This proceeded to ricochet off his desk, smashing into his gaming monitor and destroying it. Despite the broken gaming monitor, he continued playing, changing his tactics to avoid the snowstorm and taking significant damage.
The damage was done as he went to retrieve his camera to show what his gaming monitor looked like. After streaming for around 45 minutes, he ended his stream after describing his performance as "awful".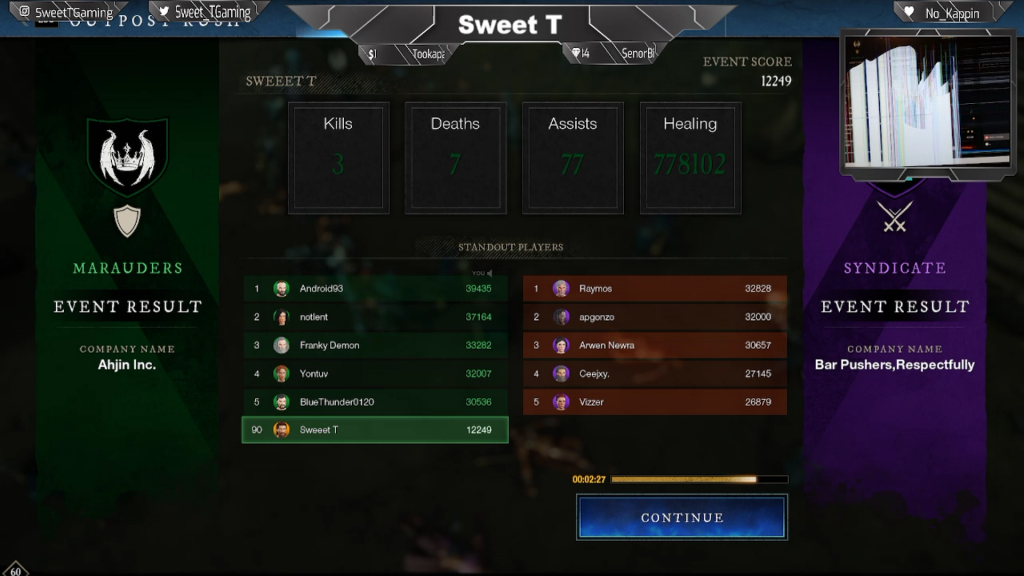 Despite the unbearable loss, it's clear that he was at a loss for words and rather than continue playing, it's likely that he stopped streaming to cool down and take stock of what happened. Nevertheless, it's a common occurrence, and it won't be the last we see a player demonstrate their anger towards their gaming setup.
Check out our dedicated Twitch section for the latest news, updates, streamer antics and more.
Featured image courtesy of Twitch / Sweett T & Amazon Games.