Twitch streamer, MikeyPerk, recently sought help from Twitter and YouTube to find his missing daughter, Sarah Nicole Perkins. The streamer announced that Sarah went missing after she snuck out to attend a hotel party with older friends in Franklin in Ohio. His announcement subsequently trended the #FINDSARAH hashtag to assist police with their search.
According to reports, Sarah snuck out on the 25th of June 2021, but until now has still not been found. The streamer has since posted several tweets and a YouTube video, pleading members of the community to help police return Sarah to her family.
MikeyPerk calls for help on social media to find his missing daughter
In a tweet posted on the 27th of June 2021, MikeyPerk indicated that Sarah was still missing, without any leads. He described his mixed emotions, as "exhausted, confused, angry, sad, lost", and that he "just wants [his] daughter home".
Final update for tonight

Sarah is still missing. Many Ohio police departments are looking for her

I'm exhausted, confused, angry, sad, lost and just want my daughter home

I apologize if I haven't been able to get back to everyone. Thank you for all the love and support! ❤️U pic.twitter.com/RC8f7nzY2f

— MikeyPerk (@mikeyperk) June 27, 2021
He also shared a video on YouTube describing how Sarah looked and where she could possibly be. He explained that she was last seen in the Franklin, Ohio area; is 5ft2" (157 cm) and 113lb (51kg); with brown eyes and brown hair.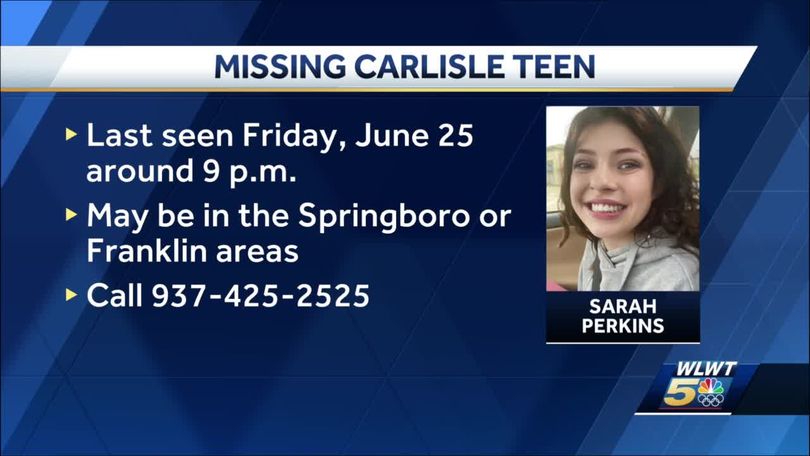 He also described a small tattoo that she has on her inner right arm that says "love you more" in an infinity sign. He further pointed out other possible locations she may be, including Franklin, Springboro, and Middletown areas in Ohio
You can watch and share the video below to help MikeyPerk find his daughter.
At the time of writing, there were no further updates or leads. Despite the tremendous outreach from social media, it would also appear that Sarah is still missing.
MikeyPerk has urged that anyone with any information on Sarah's whereabouts should contact the local authorities immediately at +1-937-425-2525 to assist them with their search. Otherwise, they can contact MikeyPerk directly at [email protected]. 
We are gutted to learn about this devastating news and hope that Sarah returns home unharmed. We will endeavour to update you on any further developments. Until then, let's all help to #FINDSARAH and bring her home.
Don't forget to check out our dedicated Twitch section for news, streamer antics, drama, and more.
Header image via Twitch / MikeyPerk