Twitch has had its fair share of interesting and bizarre things occur during live streams, from streamers being stuck to doors to getting blasted drunk. Some of these moments have become iconic in Twitch history, with Counter-Strike: Global Offensive (CS:GO) streamer "csgoambi" adding their name to that list.
The Twitch streamer decided to give his viewers a little more than they were bargaining for by attending to routine manscaping during a live stream on Twitch. Unfortunately for the streamer, he got more than just a clean-shaven body, as he was (rather swiftly) handed a Twitch ban for violating the platform's Community Guidelines.
Twitch streamer banned for exposing genitals on stream
On 26th January 2022, CS:GO streamer csgoambi was in the lobby getting ready for his next match when he decided to shave his genitals during a live stream. The streamer pulled off his shirt and grabbed an electric hair clipper before lowering his pants and exposing himself (fully) onstream.
WARNING: The Reddit post below contains a video featuring NSFW content.
As of writing, csgoambi's Twitch channel has been banned for breaking the platform's Community Guidelines for his shocking acts. Naturally, the VOD was uploaded to the LivestreamFail subreddit, which has received over 190 comments and a 94% upvote.
According to a Reddit user, Krazes, who clipped the moment, his shaving act caught him and many viewers by surprise. However, the stream started pretty normally before the hair clippers came out.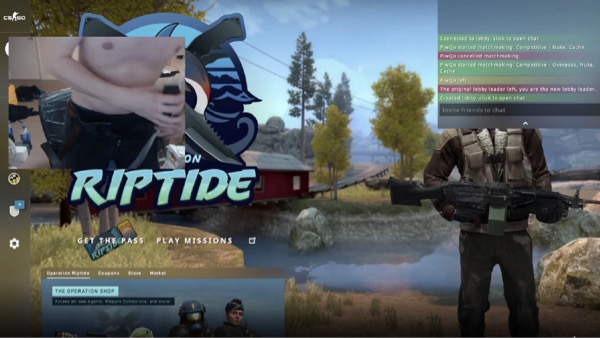 "Guy was playing CS:GO, listening to Indian music [and] vibing. I left for a dump and come back to see him take his shirt off and start trimming his chest hair. Then he trims down there. He stops, and then he takes off the entire thing exposing his pp, and ya know... yeah absolutely horrified."
Another Reddit user, No_Leadership_907, commented that after csgoambi shaved his entire body, saying, "he just left with the stream up for a while then banned. Actually lost his mind."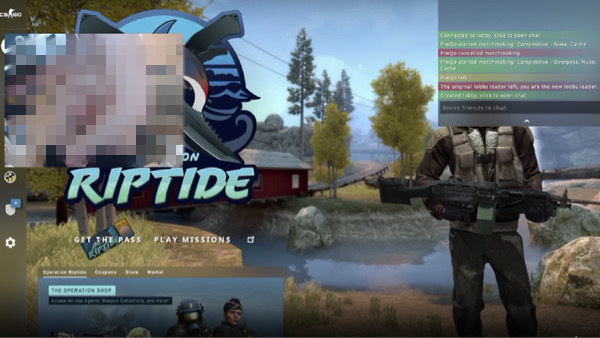 Reddit user, Krazes, responded to a comment stating that they had spoken to the streamer since his ban. "[I] spoke to streamer [and] he says he got banned 3 days for this," user Krazes wrote. While the ban appears to be consistent for exposure and nudity, no explanation was provided as to why he shaved his pubic area on stream.
Krazes did reveal that the shaving stint was not part of a donation goal, as it happened out of nowhere. "Literally out of nowhere. No donation goals or anything was most likely drunk also bunned a zoot."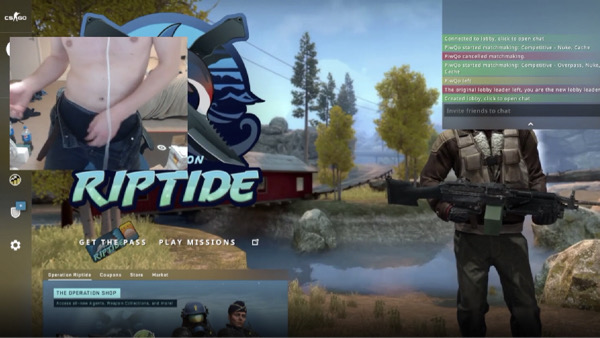 While we don't know if the streamer will pull the same stint once he returns to Twitch after the three-day ban, one Reddit user jokingly commented that this could be the start of a "ball shaving meta" on the platform.
We sincerely hope this isn't the case, both for our and Twitch's sake.
Featured image courtesy of Twitch.