CodeMiko is a virtual streamer on Twitch with over 738,000 followers. The streamer is a self-proclaimed "NPC in the video game world", whose character is an AI-generated digital rendition, created by the scuffed game developer nicknamed "Technician". CodeMiko has gained tremendous traction on Twitch and predominantly streams in the "Just Chatting" category, but also occasionally streams games, such as Fortnite.
We can therefore understand why popular Fortnite streamer, Tyler "Ninja" Blevins, walked off from the game after getting roasted by an AI, whilst live on stream. Here's what happened.
CodeMiko roasts Ninja's entire career
After baiting CodeMiko into throwing batman off a structure (to his death), Ninja asks if she has watched Teen Titans, to which she responds that "she has not".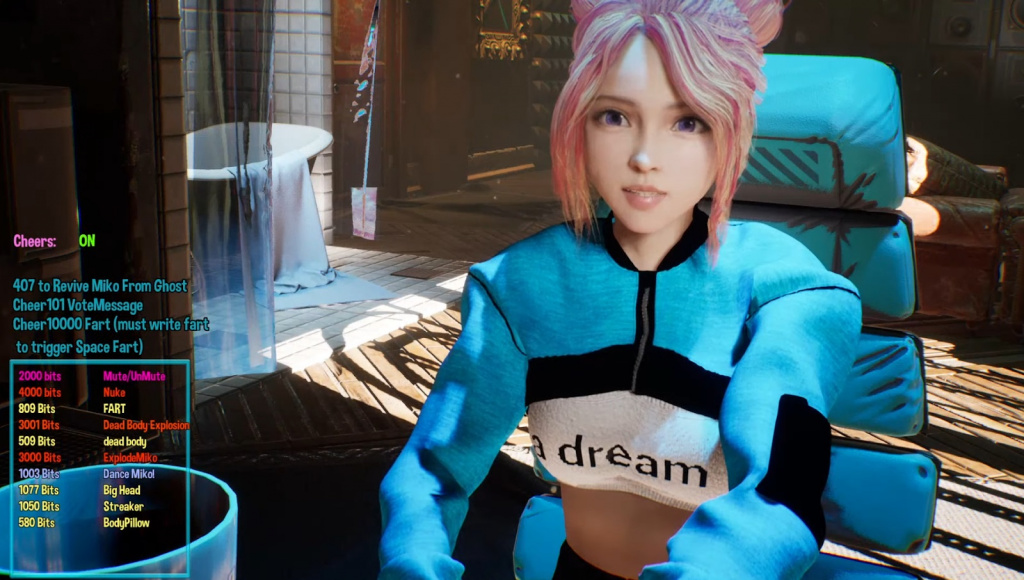 (Picture: Twitch / CodeMiko)
Ninja then asks if she knows who Raven is and then goes on to demonstrate Raven's powers. Ninja later proceeds to say "It's a cartoon [...] Teen Titans, before they, you know, made it like super kid-friendly and awful", to which CodeMiko responds, "Oh, like you?"
You can watch the entire interaction in the clip below and you can definitely tell that the roast burned. Also, we're unsure if the comment was the result of a glitch because CodeMiko was on fire. 
It sounded like Ninja died as a result of that cheeky comeback because he got up from his chair and went AFK. As a peace offering, CodeMiko offered Ninja vegetables and asked if he was alright, only to later then ask if Ninja "has died from his Ligma again". Fortunately, Ninja did not take offence and later returned apparently returned unscathed; pretending as nothing ever happened.
You can watch Ninja's perspective in the clip below:
No harm, no foul
Fortunately, Ninja did not take offence to the comment and happily continued the rest of the stream. CodeMiko later took to Twitter to thank Ninja and SypherPK for the stream, citing that it was "one of [her] most fun streams ever".
I had the best time ever today playing fortnite with @ninja and @SypherPK . One of my most fun streams ever. Thanks for squadding with me guys :D It was a blast~ and 5 wins is pretty Pog :O

— Miko (@thecodemiko) June 18, 2021
CodeMiko definitely got him good. We're sure that CodeMiko and Ninja will share many more streams in the future, so be sure to follow both of their Twitch channels, linked below, for more amazing content.
Well played CodeMiko, well played!
Read more: xQc ditches $10k BoomTV's scuffed Valorant tournament
Do you want more news and updates about your favourite Twitch streamers? Well, you're in luck because we have an entire Twitch section filled with news, drama, bans and more.
IN FEED: CodeMiko responds to fans after Alinity guest star announcement hate