As one of the biggest Twitch streamers out there (and the hottest according to xQc), Imane "Pokimane" Anys moved out of the OfflineTV house all the way back in June 2020 following all the drama involving Federico "Fedmyster" Gaytan and OfflineTV house manager Yvonne "Yvonnie" Ng. In March this year, however, Pokimane revealed she might move back to the OfflineTV house and if things don't work out, she would try living alone. On 1st June 2021, Pokimane has confirmed she is not returning to the OfflineTV house, at least for now...
Will Pokimane return to the OTV house?
In a recent Twitch stream from Mizkif, Pokimane appeared as a guest and caught up with the famous OTK member.
It is during Mizkif's stream where Pokimane revealed she got her very own apartment and signed a six-month lease. Pokimane revealed she would be living alone, without any roommates at all.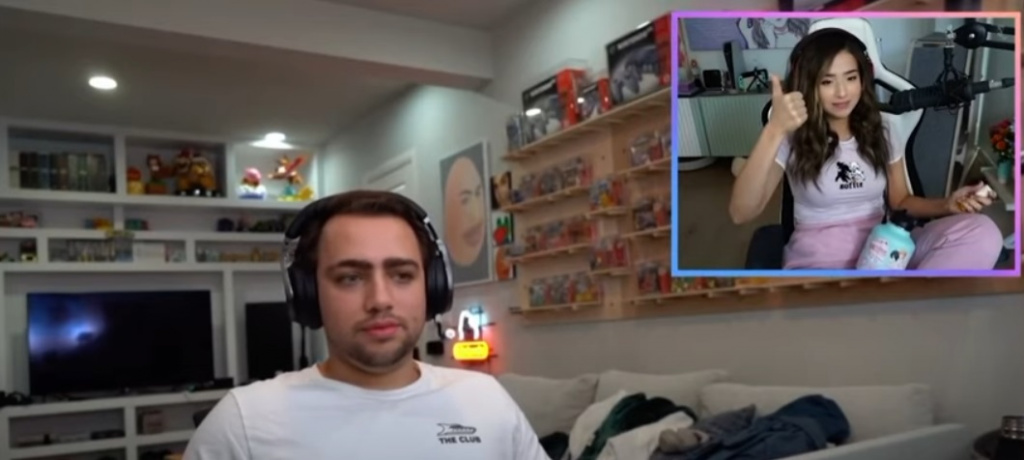 (Picture: Mizkif)
While Mizkif thinks she will get bored quickly, Pokimane explained: "I thought so too… but there's just so many f$%king people in LA."
She continued by stating: "I have been leaving my room too much. I'm tired of it. I'm tired of going out. I want to stay inside. I want to play Valorant for 12 hours, and I want nobody to bother me."
Pokimane & the OTV crew. (Picture: OfflineTV)
With this revelation of Pokimane living alone in her own apartment, hopes from fans that she would return to the OfflineTV house have been crushed, for now. To soothe the pain, check out what went down when Pokimane and the OTV crew got into a hot tub for her birthday.
Pokimane continued by staying: "I see OfflineTV regularly. There's a lot of people around, so I can hang out with them."
All this means that maybe one day, we might see Pokimane return to live at the OfflineTV house. For now, however, she plans to live on her own, and visit her friends regularly. 
Check out our dedicated section for more Twitch news, from the antics streamers get up to, to the hot tub meta and more.