Felix "xQc" Lengyel is no stranger to controversy. We previously covered xQc's mishaps which led to him being permanently banned from the Grand Theft Auto V Role-Play (GTA-RP) NoPixel private server.
At the time it seemed as though there was no coming back, however, xQc revealed that he could be whitelisted again. This was not without a catch though: xQc would have to leave his criminal alter ego, "Jean Paul" and his life of crime behind on the NoPixel public server.
xQc in talks to return to NoPixel main server
In a recent stream, xQc indicated that "the admins wanted to talk to [him] about getting unbanned on the main server". xQc is still currently banned, after a total of five violations on the main server. This may, however, change after further discussion with the NoPixel admins, in the (hopefully) not too distant future.
He explained that there was a possibility he could be unbanned, but he would have to leave his criminal antics behind, citing that "[Jean Paul] would be stuck on the other server until he decides he wants to go home".
He further added that he would most likely only play as a cop off-stream, citing that "learning and stuff [are] very bad". Indeed, it may be better to keep the characters separate so as to not break character or inadvertently reveal information that either character should not know.
xQc's role as the police officer, Pierre Paul, was well received by both fans and the GTA RP community. The character's original storyline followed him seeking to become a police officer in order to bring his criminal brother, Jean Paul, to justice for his heinous crimes. Since his character of Jean Paul was expelled from the city, xQc could explore an alternative storyline for Pierre, should he return to the NoPixel whitelist.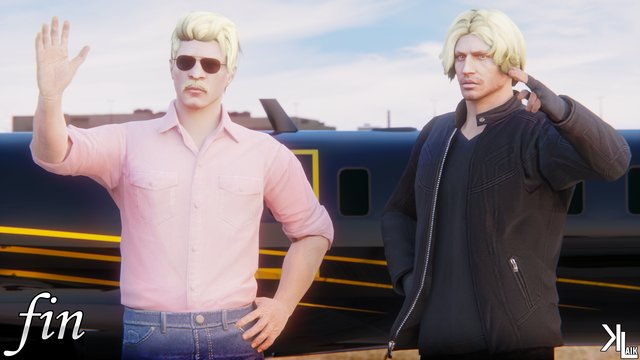 It's well known that xQc's role as Jean Paul was not well received by the admins, despite his antics making for great entertainment on Twitch. Moreover, xQc himself said that he would "mald [get angry] all the time", often taking out of character anger and frustration, and bringing it into the RP storyline. This, according to him, was not "not right" and should have gotten him banned "a long time ago".
It's true that xQc's role as Pierre Paul was a lot less heated and we speculate that it could be welcomed by the NoPixel admins to the main server once again.
We will, however, have to wait to find out what the final verdict is and endeavour to update you as soon as we know.
Don't forget to check out our dedicated Twitch section for news, streamer antics, drama, and more.
Header image via xQc.