Félix "xQc" Lengyel, as one of the most popular streamers on Twitch, and like anyone in the public eye that exposure can make you the subject of malicious attacks and hacks in an attempt to take over their social media -  the hackers motive range from doing it for the sheer thrill, to secure personal data, or advertise products and other accounts.
On the 17th August, xQc found himself in the peculiar position of finding out his Twitter had been hacked from his viewers, with the moment caught, of course, for prosperity.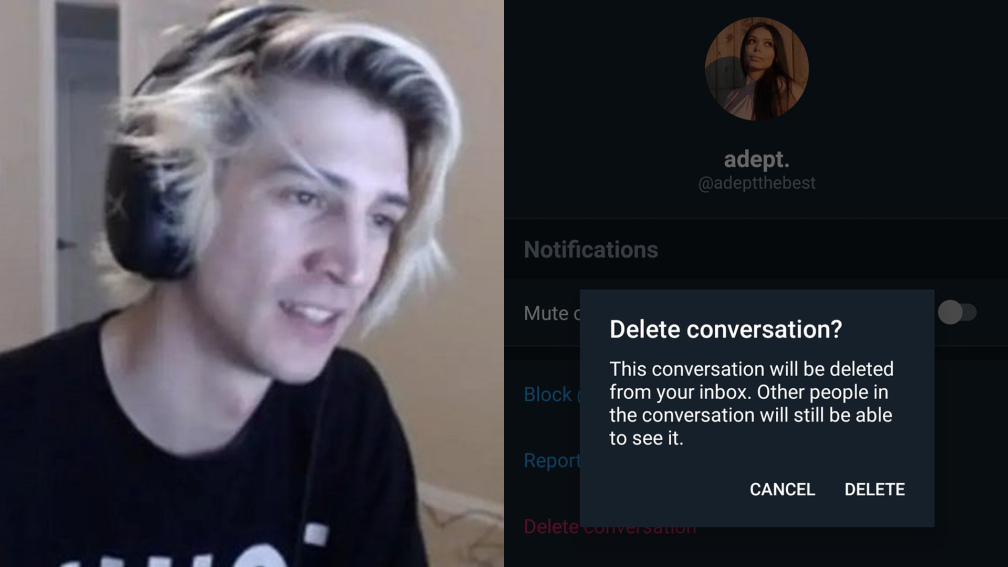 (Picture: xQc)
xQc would have to end his stream early claiming that it would take "15 hours" to sort out the problem out.
xQc also alluded to how his security was potentially breached, the with the streamer claiming the hacker didn't have any of his passwords, and that a password manager wasn't the solution.
"I don't want to tell you why, but there is a crazy amount of stuff I have to do. This will take like 15 hours. Don't just tell me to use a Password Manager, it has nothing to do with that. It's way more elaborate. The person has none of my passwords."
xQc's assumption that his Twitter account was hacked by means other than obtaining his password was seemingly confirmed by the streamer when he revealed today that he can't "trust...phone providers these days."
Gaining unauthorized access to accounts to bank accounts, social media accounts and other logins is possible when hackers collect enough information about the target and their phone number, often "hacking" skills aren't needed, with the information procured using "social conditioning", tricking or conning people into giving secured details.
In xQc's situation it is likely he was "sim swapped", where a hacker convinces a mobile provider to send them a sim card, and a number, of an account they aren't authorized to use.
Sadly this breach of security has meant xQc doesn't believe his Twitter account is secure, even though he is now back in control of it, with the former Overwatch pro deciding to delete Twitter direct messages (DMs), some with sentimental value namely with his long-term girlfriend "Adept".
Crazy how you can't even trust the phone providers these days. I just wiped clean a bunch of accounts and logs that I enjoyed keeping, this one was the hardest to delete. Twitter won't let me unretweet stuff either. I can't keep anything of value on the internet. pic.twitter.com/yopIVoXwYR

— xQc (@xQc) August 18, 2020
It was a decision that he described as "hard" but xQc clearly felt he had no option, with the potential for these messages being made public too big a risk to take.
Adept was quick to let xQc tweeting that they should be, "thankful for all the memories with you that are still saved on the internet forever." Adding, "Here's to all the 'memories' that await us in the future"
Thankful for all the memories with you that are still saved on the internet forever. It's a double edged sword but to be able to look back and relive so many events that happened live on camera is a special feeling. Here's to all the "memories" that await us in the future 💕

— adept. (@adeptthebest) August 18, 2020
xQc's Twitter hack just shows that even with a password manager, some elements of securing your personal details are out of your control. Back up your memories folks, you never know when you might find reason to delete them.