Swearing while playing in intense situations is common among players whether they are playing on PC, Xbox or PlayStation. We have witnessed verbal exchanges in the form of trash-talking opponents to venting frustration within the gaming community.
Recently, the Buzz Bingo team watched various streams for a total of 25 hours and came up with a few interesting facts about streamers and different games. 
Swearist streamers in the gaming community
As per the study conducted by Buzz Bingo, Félix "xQc" Lengyel, one of the most popular Twitch streamers out there, is the most sweary. He swears 77 times per every 15 minutes and  5.13 swears per minute of gameplay on an average.
Castro1021 was second in this list with 61 expletives per 15 minutes, followed by Shroud at third place, swearing 59 times per 15 minutes on an average.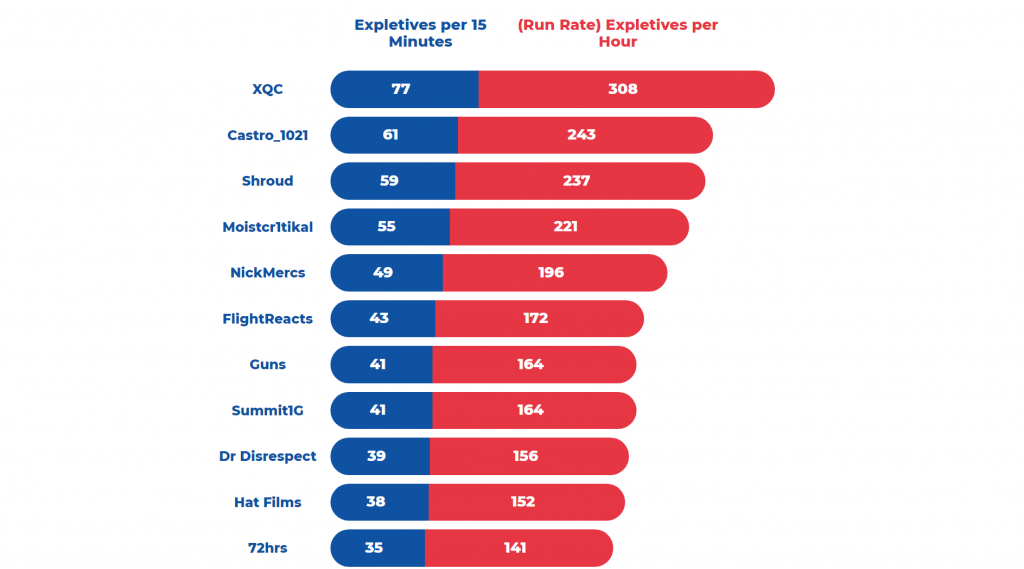 Astonishingly, Youtube's most famous streamer Pewdiepie was found to be the least swearing content creator, swearing only 12 times in 15 minutes of a gaming session.
In addition to this, it was also found out that Rainbow Six Siege and FIFA 21 players were the most aggressive followed by Call of Duty: Warzone in third place.
Rainbow Six Siege: 584 expletives per hour
FIFA 21: 552 expletives per hour
Call of Duty: Warzone - 484 expletives per hour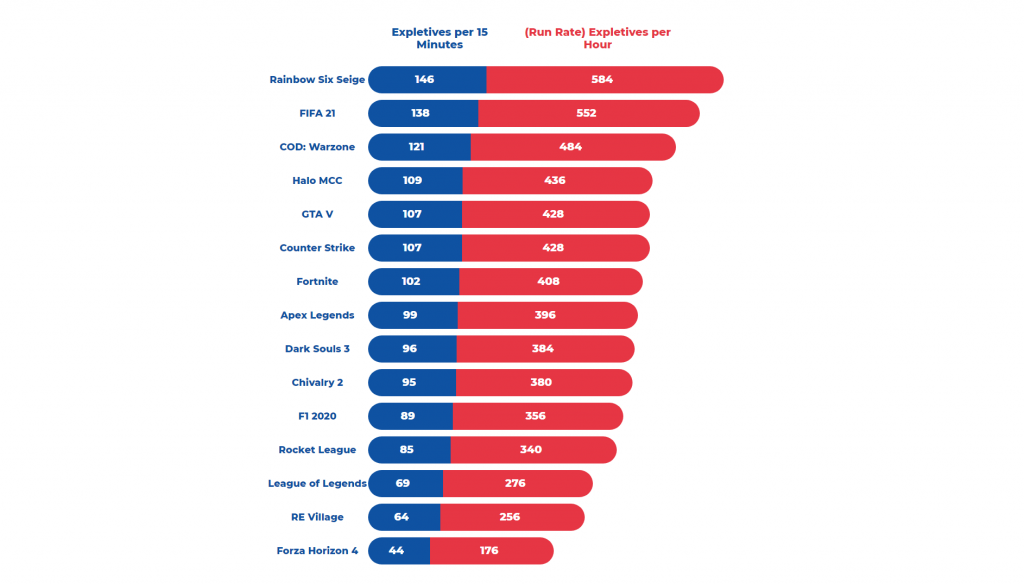 When it comes to the different platforms, PC players are found to swear the most with Xbox and PlayStation at second and third place respectively. 
PC: 380 expletives per hour
Xbox: 368 expletives per hour
Playstation: 332 expletives per hour
Though the numbers will not always be the same, it was a fun case study and insights that everyone would love to know.
Don't forget to check out our dedicated Twitch section for news, streamer antics, drama, and more.