Streaming is a funny ol' game. As it's almost universally done from home, any number of things can happen in the middle of a broadcast.
Some are unfortunate; like the time a would-be thief was caught in the act and arrested, countless swatting incidents and even a house-fire all of which have been streamed to the world.
Some are much more prosaic though, like when on 17th June Twitch star Félix "xQc" Lengyel's dad popped his head around the door and had a chat with the streamer, revealing a few things we didn't know about the former Overwatch pro.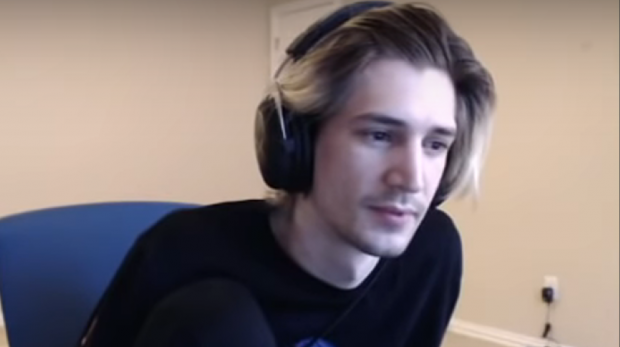 (Picture: xQc)
While xQc played social deduction game - Among Us - with some of his streaming buddies, the game was interrupted when xQc's dad decided to have a chat suggesting that his son, among other things, should go visit his grandma.
Later on, in the chat xQc's dad asked if he "got the Tesla?"
xQc confirmed he had purchased a Tesla stating "Sammy has it", likely a reference to his long-term girlfriend and fellow streamer "adeptthebest" aka Sam.
After being asked when he'd be driving it, xQc answered he obviously wouldn't be as he didn't have a license. 
xQc's dad wasn't finished though (are dad's ever finished when it comes to purchasing cars?), asking which of the available models of Tesla he'd decided to buy.
After initially saying the interaction was "weird", xQc choose to reveal that he had opted for the Model 3, which is the entry model and priced at $52,990 (if you are paying cash, of course).

(Picture: Tesla)
xQc isn't the first streamer to opt for one of Elon Musk's electric cars. Back in November of last year, Tyler "Ninja" Blevins announced he was opting for a Tesla.
xQc's dad also took a keen interest in how his son was doing on Twitch and enquired about his followers, stating he currently had "47 thousand viewers".
"That's getting pretty good, no?" asked his dad in a tone similar to the way other people's parents might ask how many hours they were getting at their bar job.
Perhaps most surprising, xQc's dad also revealed that the popular streamer could soon be streaming on another platform, asking in incredulous tones if xQc was, "still with Twitch?" A conversation xQc was quick and savvy enough to mute.
The idea of xQc moving to another platform isn't the most far-fetched of ideas, he has found himself twice banned from the platform most recently for showing two gorillas mating.
xQc also explained to his dad and his 47,000 viewers that he couldn't go skiing this winter because his previous operation on his "broken knee" had failed.
Personal details are often hard to come by when it comes to streamers, but xQc's dad seems a natural when it comes to interviewing, maybe a career as Twitch's answer to David Frost beckons for the father of one of Twitch's most popular steamers.