James Charles is a YouTube star best known for his
channel
of the same name, which is a makeup-based experience for fans to enjoy. Ethan Klein from
h3h3 Productions
, as well as his wife Hila Klein, seems to be accusing James Charles of stealing merchandise designs.
Ethan Klein vs James Charles
While James Charles' YouTube channel mostly focuses on makeup-based content, it has branched out to merchandise as well. 
The James Charles YouTube channel is over 21 million subscribers strong, while h3h3 Productions has just over 6 million subscribers.
For more context, Hila Klein is the CEO of Teddy Fresh, and has a "colour blocking" clothing line, which her husband, Ethan Klein, claims are the "exact same" as that of James Charles' new designs. 
This has let to a scuffle breaking out on Twitter.
When you DM'd me yesterday, I sent you the original photo that inspired my collection, explained I've never seen your brand, but also asked what you wanted me to do... You didn't reply. After last year, I vowed to keep conversations private and create solutions, not drama. https://t.co/6LGYZRHiCl

— James Charles (@jamescharles) September 18, 2020
This might just be one big coincidence, right? Well, Ethan Klein followed up with a Tweet, claiming how James Chalres admitted in a private conversation the similarity between the merchandise design wasn't a coincidence.
Ethan Klein states: "I give you permission to share our convo. You told me you were going to sell them anyway.
"You also admitted that the similarity wasn't a coincidence. I dm'd you because I wanted to keep this private but I found your response combative and dismissive."
The image below shared by Ethan Klein shows the similarities between the merchandise design.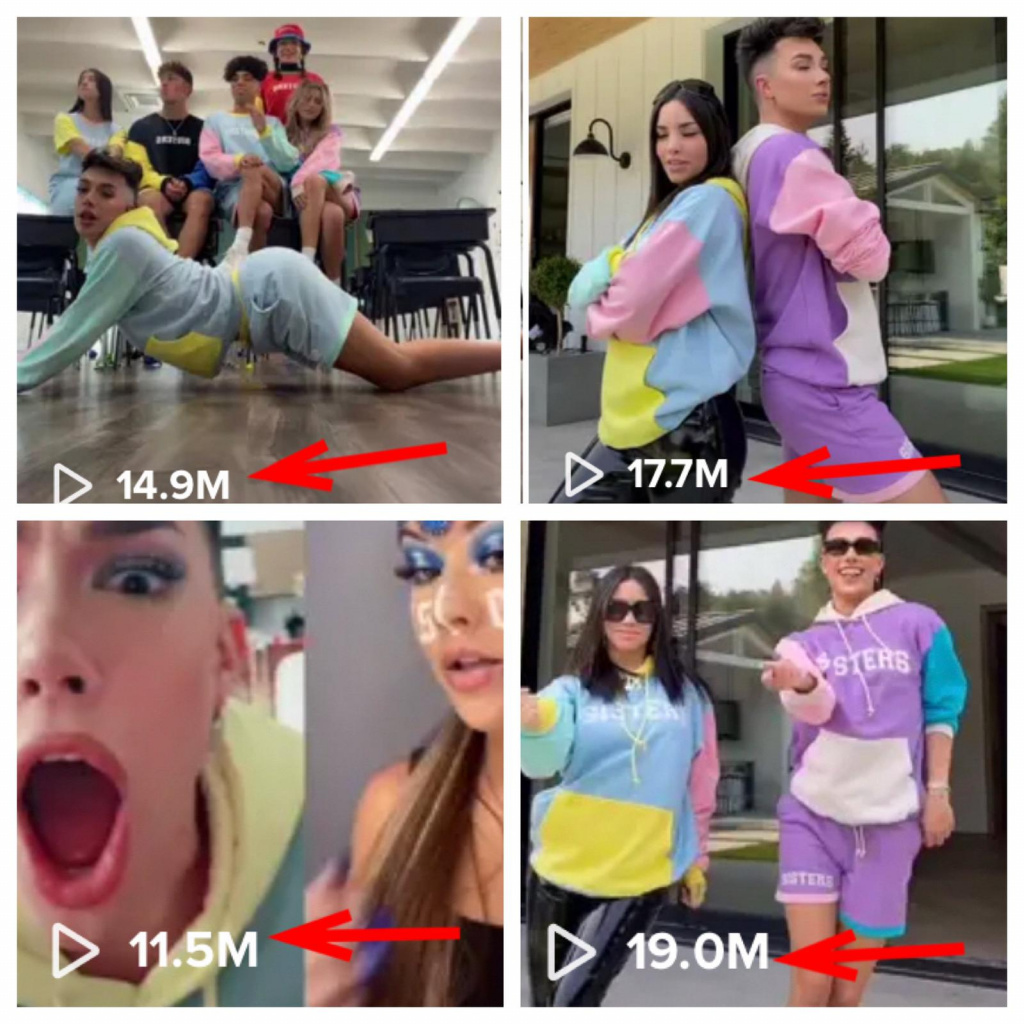 (Picture: Ethan Klein)
To show how she created the design, Hila Klein shared some images on Twitter. These show what she claims to be her first sketch of the colour block hoodie in 2017, before the Teddy Fresh logo even existed.
I guess I might as well share some behind the scenes. This is my first sketch of the color block hoodie from 2017 before we had a logo for TF, and in the other pic is the pink one, this is usually how I work on our color pallets. https://t.co/5t7NrRC28Ppic.twitter.com/mEhHq2cF8E

— Hila Klein (@HilaKleinH3) September 18, 2020
It seems as if James Charles wants to keep the conversation with Ethan Klein and Hila Klein private as to not create more internet drama.