FaZe Clan is one of the biggest esports and entertainment organisations in the world and, if things were to pan out differently, they could've undoubtedly taken the number one spot in 2021 worldwide.
Founder and co-owner Richard "Banks" Bengston revealed on the No Jumper podcast that they passed on signing Jimmy "MrBeast" Donaldson to a content creation contract not once, but twice.
"I missed on [MrBeast] twice", Banks confessed. "He wasn't a gamer and at the time we specifically just played Call of Duty", leading us to believe the first instance must have happened between 2014 to 2016 where FaZe Clan's strong point was still COD titles and Jimmy was making his presence felt on YouTube. 
Then, shortly after Clout Gang was created and going full force in 2017, MrBeast visited the Clout House with intentions of joining the org once again, even staying there "for a few days."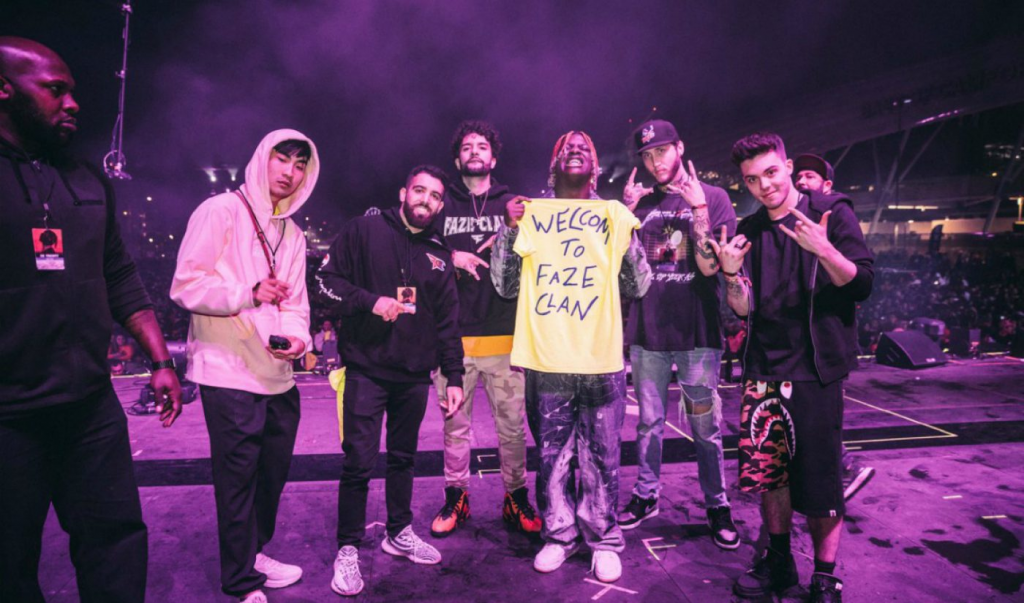 Lil Yachty, Migos' Offset and Lebron James Jr. are amongst the biggest personalities associated one way or another with the org. (Picture: FaZe Clan)
"It wasn't completely off the table", Banks continued. "He was a substantially sized [content creator], nothing compared to where he's at now, but he's a good kid and we're not."
600+ MrBeast Burger locations in three continents, 62 million subscribers and 10 billion views later and Jimmy isn't salty about not receiving the call, going as far as teasing the fans under Jake Lucky's original tweet.
Both MrBeast and FaZe have gone to make history each on their own line of business, however, FaZe Banks isn't letting go of the past too easily.
"My biggest f*** up. My biggest misstep of all time", Banks describes both missed opportunities to make MrBeast FaZe bound.
No love was lost between the two parties, though, which makes the community wonder if the signing will ever be a reality now that this information has come to light. Third time's the charm, they say, third time's the charm.
Make sure to catch the full No Brainer episode below also featuring guest Mike Majlak and host Adam "Adam22" Grandmaison.