Squid Game, the successful Netflix show that uses an over the top premise to critique the unfairness of a capitalist society that feeds off the poor much to the amusement of some elitist brutes has been recreated to perfection by renowned YouTuber and philanthropist Jimmy "MrBeast" Donaldson.
While MrBeast received heavy criticism for bringing to life a show that emphasizes how the working class is nothing if disposable to those born into wealth, the irony of the situation was quickly forgotten as hundreds of fans relished the opportunity to win some cash -- or the chance to breathe the same air as their idol.
Whatever you read into the politics of Squid Game and MrBeast's decision to sweep the nuance under the rug, you can't deny that the Netflix phenomenon was held in high regard, in part, thanks to its incredible sense of tension, with each game at the core of some of the best episodes in the series. 
With 456 competitors aiming to win a total of 456,000 USD, MrBeast managed to recreate almost every single Squid Game to perfection. Most importantly, no competitors were hurt during the games and what's more, even those that were eliminated got their hands on a few precious dollars. 
In total, five games were played in the same order as the show, starting with Red Light, Green Light, and moving to Dalgona/Ppopgi, Tug of War, Marbles, Glass Tile, and finally, Musical Chairs because no one outside Korea knows how Squid Game actually works.
Naturally, there were some concessions made. One of the most fun parts happened during Marbles. In the show participants could pick their opponent randomly, while in MrBeast's version, his team handpicked the matchups, pairing friends with each other, making the elimination harder to bear.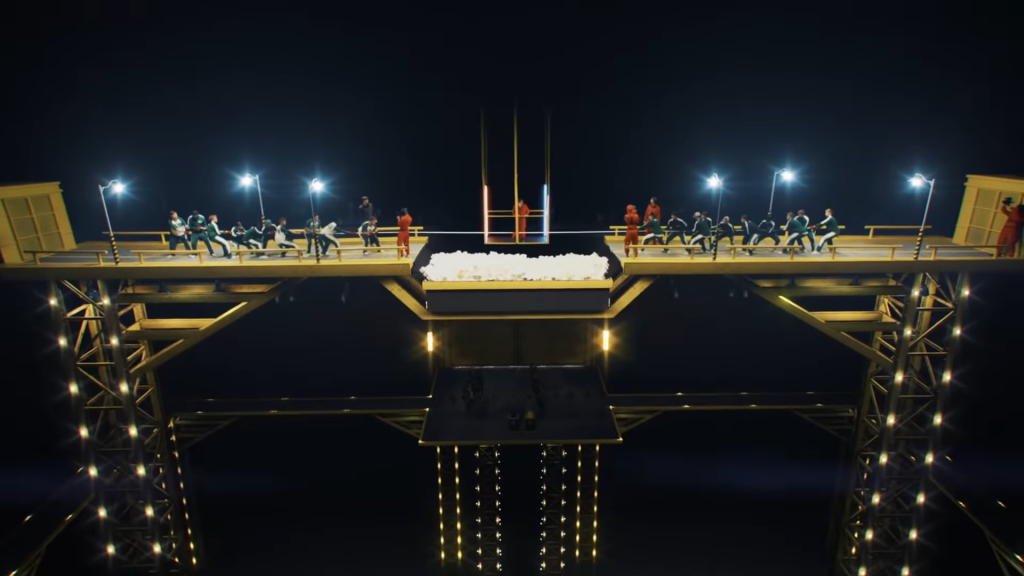 After Marbles, unlike the show, which saw an all-out brawl thin the numbers further, MrBeast decided to use Ddakji, the game employed by the recruiter to select contestants for Squid Game, reducing the tally to just 15 for the final games.
Overall, if you're a Squid Game fan, MrBeast's video is a fun time-killer thanks to the production value which accurately recreates the sets from the record-breaking TV series.
Oh, and if you're wondering how far competitor #456 got, we don't want to spoil it, but you might think the entire thing is rigged. You can watch the video embedded down below. 
Don't forget to check out our dedicated YouTube section for the latest news, updates, streamer antics, drama and more.
Featured image courtesy of YouTube / MrBeast.