The YouTube and TikTok worlds are set to collide hard very, very soon -- maybe hard enough to crack or even break the internet.
Streamer and 100 Thieves co-owner Rachel "Valkyrae" Hofsetter and TikTok superstar Bella Poarch will be collaborating on the latter's music video for her upcoming single, 'Build a Bitch'.
Valkyrae will be adding to her music video resumé after her portrayal of CorpseHusband in Machine Gun Kelly's DAYWALKER!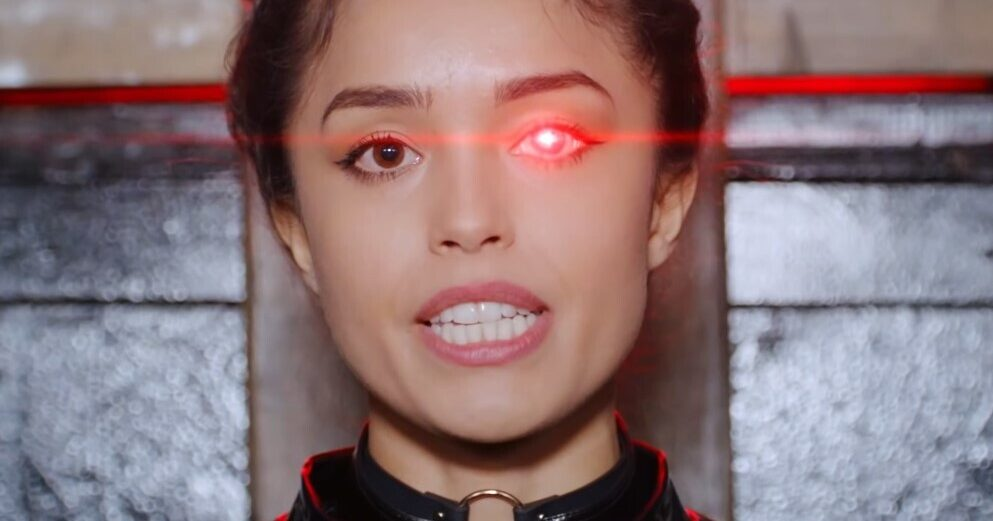 Valkyrae portraying CorpseHusband in the Machine Gun Kelly DAYWALKER! music video. (Picture: YouTube)
Bella Poarch is a TikToker with over 66 million followers and 1.5 billion likes on the short-format platform.
She reached stardom when a lipsync of 'M to the B' went viral, achieving nearly 50 million likes. It is still to date the most liked TikTok in the history of the app.
This upcoming release will be her artistic debut in the music industry after breaking records mouthing lyrics to other people's work.
'Build a Bitch' will be releasing on all music platforms on 14th May along with the premiere of the music video and behind the scenes footage on Valkyrae's YouTube channel.
You can pre-save Bella Poarch's debut single by clicking on the following link.