With 3.5 million subscribers, Red Kiwiz is one of the biggest Fortnite YouTubers on the platform.
Update: Kiwiz has separated from One Percent following allegations resurfacing. 
He has been building a stable Fortnite career over the past several years, and this year, he and his teammates from Luminosity Gaming have decided to take things one step further, stepping out from the organisation, and take things in their own hands.
They have established their own esports organisation, called One Percent, with their own Fortnite house.
It looks like things are going really well for the 23-year-old Fortnite star, but in the last few days, mistakes from his past have returned to haunt him once again.
Before becoming a Fortnite pro, Kiwiz was a well-know Call of Duty trickshooter with an established place in the community.
Around 5 years ago, an incident occurred, when he was found to be sending inappropriate pictures to a girl who was just 12 years old at the time, while he himself was 17. This became public knowledge and Kiwiz admitted doing this in one of the episodes of the Drama Alert show, where he claimed that he didn't know her real age.
"It was a mistake. Being a teenager, it's kinda like a heat of the moment, everybody makes mistakes", he said back then, claiming that he wasn't aware of her real age, thinking she was 14.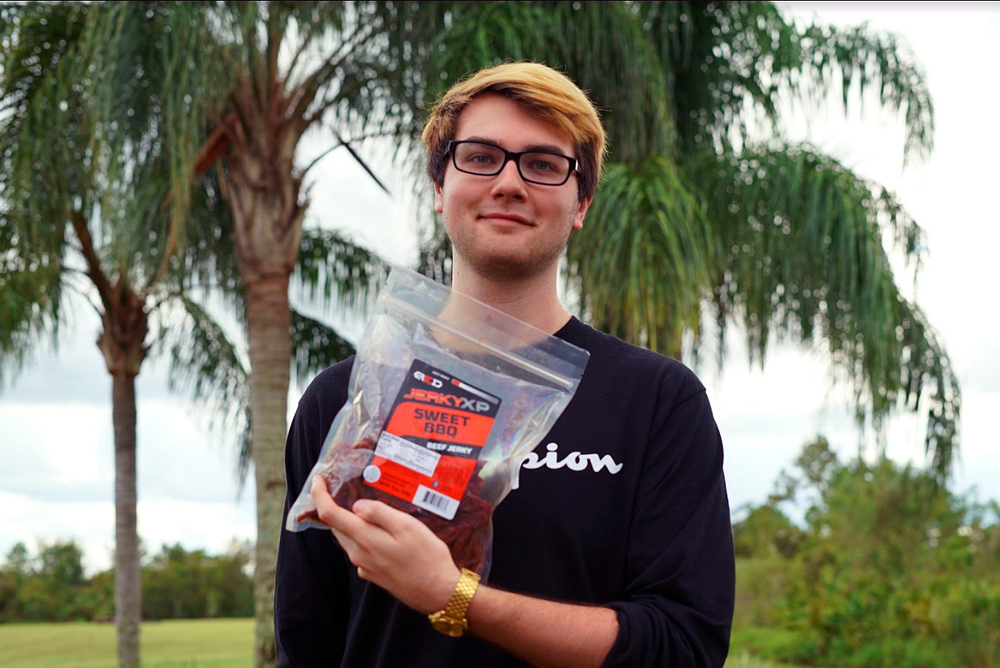 At the time of the incident, Kiwiz claimed that he didn't know her age (Picture: Kiwiz)
He apologized for the incident and promised that he will try to do better in future, but the whole situation ended without him suffering any real consequences.
Years have passed and the incident was mostly forgotten, but not for people who think that Kiwiz "got away with it".
Kiwiz has recently got the Twitter verification sign, which has sparked outrage among those who think that he doesn't deserve that for what he did, and his name started trending on Twitter.
This has led to another wave of negative reactions, videos and memes wherein he was the target, with people trying to "cancel" him and making sure that what he did would not be forgotten.
In response, Kiwiz released a statement on 6th December, where he once again addressed the incident and claims that he has since been constantly harassed by a certain group of people.
December 6, 2020
"I want you all to understand that this situation has been resolved and amends were made on both parties and has been since the situation transpired," Kiwiz says in the statement. "I was sorry then, and I'm still sorry now."
He then proceeds to explain how he is now a better person and how he has matured a lot since the incident.
In the second half of the statement, he claims that there's been "a group in the COD Trickshotting community that continues to harass me and my family."
According to what Kiwiz says in the statement, that group doxxed(publicly revealed) his and numbers of his friends, as well as home addresses, and was sending death threats to Kiwiz's family and girlfriend.
He even states that 4 years ago (before he started living in team houses), someone came to his house and harassed him while recording it.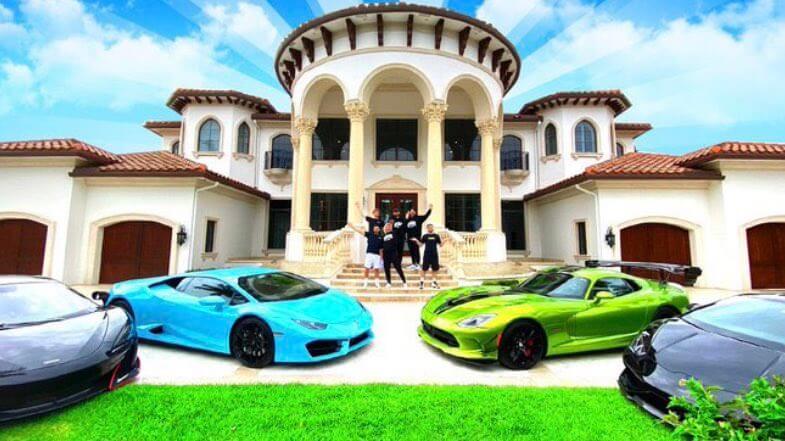 Kiwiz now lives in a huge mansion with his teammates, but he claims that he was harassed in his home while he was living alone(Picture: One Percent)
He claims that they are responsible for a renewed interest in this controversy and that he doesn't have anything against people who are genuinely concerned about the situation, but he says these people are not doing it because they care, but for "impressions and power".
Because of everything that occurred over the last several days, Kiwizays says that he will stay off the internet as he risks aggravating his PTSD.
Reactions from the community are split. While some are defending him, believing that he has changed, others still hold him accountable and want to see repercussions for what he did.