UPDATE: Blizzard has responded after the backlash. Savjz is again allowed to participate in future events, and his wife will be allowed to visit them as a guest. 
Savjz says he got an apology from the community leader, and that Blizzard claims his wife's ban from events was never on the official level, but a decision from an individual who "did not have the authority or power to enforce it."
He explains that he still loves to play Hearthstone Battlegrounds a lot and he hopes that he will be invited to future Battlegrounds events.
I got an apology from the community lead.

I am now OK to participate in future events, and my wife is OK to visit future live events as a guest.

I had no idea this would blow up the way it did. Thanks to everyone who sort of came to my aid? I don't know how to say it better.

— Janne Mikkonen (@Savjz) June 24, 2020
Original story:
Janne "Savjz" Mikkonen is one of the oldest names from the Hearthstone scene. He was there during the early days of Hearthstone, since the beta period in 2013. 
During his days as a professional player (2013-2016), he has won several big titles and quickly became one of the biggest and most popular personalities in the Hearthstone community.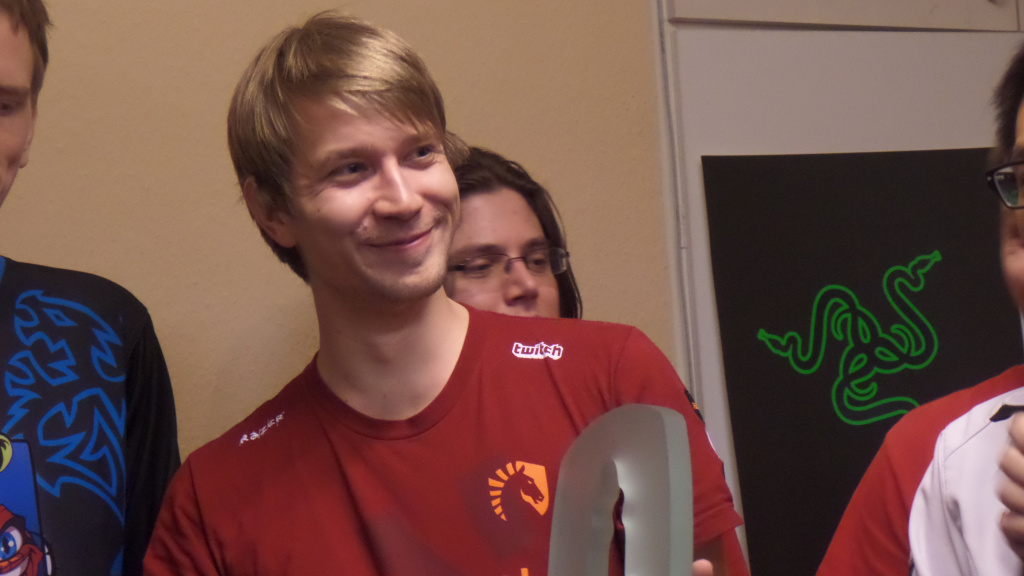 Savjz is now full-time streamer for Team Liquid (Picture: TakeTV)
He later transitioned to full-time streaming and casting, and was one of the people that that was regularly hired by Blizzard to be at the casting desk during the biggest Hearthstone esports events, such as seasonal championships and BlizzCon World Championship.
In the community, he was generally known as a person that avoided drama, and as someone who is mostly being nice and friendly with both fans and other players and personalities. 
Once gladly seen in the community, he now claims that he's being blacklisted from Blizzard events because has wife spoke against injustice in the company.
I'm just going to say it because it's affecting my husband's mental health.

Blizzard is currently blacklisting @savjz from events because I spoke out against the company and offended a CM by responding to their tweet with: "Are you fucking serious right now."

What a joke.

— Christina Mikkonen (@ZerinaX) June 23, 2020
During his Hearthstone career, he started a relationship with "ZerinaX", at the time a Blizzard employee who worked as a Hearthstone community manager, and after several years their relationship became a marriage.
Unfortunately, Zerina was one of the 800 employees whom Activision Blizzard laid off in February last year, when people from the non-development sector were hit the hardest, including relations with the community, where she has worked.
A few months later Blizzard started hiring people again, including the same positions from where people were laid off, which prompted her emotional reaction on Twitter, but without any insults or accusation, just a reaction of honest confusion, which you can see below.
Are you fucking serious right now Chris

— Christina Mikkonen (@ZerinaX) July 2, 2019
Since then, Blizzard low-key stopped calling Savjz to their invitational tournaments, casting opportunities and other events.
Savjz has never spoken about it until today, when fans started asking him why he is not at the Hearthstone Battlegrounds Brawl, especially since he is playing a lot of Battlegrounds and he is currently really good at that Hearthstone mode.
This is the reason that was given to me when I said I want to play at this event. My wife was part of the 800 layoffs and she spoke up about the injust practices of company. I was told I am a liability because of who I am married to. https://t.co/G34OuHHL5L

— Janne Mikkonen (@Savjz) June 23, 2020
As you can see in the tweet above, he says that he was outright told that he is "liability" because of his wife, who is an ex-employee and who openly spoked about questionable decisions of the company.
At the time of writing this article, Blizzard is yet to respond to this or give any explanation why Savjt is not a part of Hearthstone events anymore.