Columbian Twitch megastar, Natalia "Alinity" Mogollon, is one of the most popular streamers on the platform, and she is no stranger to controversy. According to some Twitch users, Alinity seems to be immune to getting banned, even after an accidental nip-slip, as well as throwing her cat over her shoulder during a live stream.
Now, Alinity has spoken up about the Twitch favouritism allegation, calling it "totally ridiculous".
Alinity denies Twitch favouritism allegation
Since the shock ban of DrDisrespect on 26th June, Alinity's seemingly "unbannable" status has been a hot topic of Twitch users. Without going into too much detail, some users are accusing Alinity of giving sexual favours to Twitch admins.
It seems these allegations of Twitch favouritism have grown so much that Alinity has decided to address them head-on.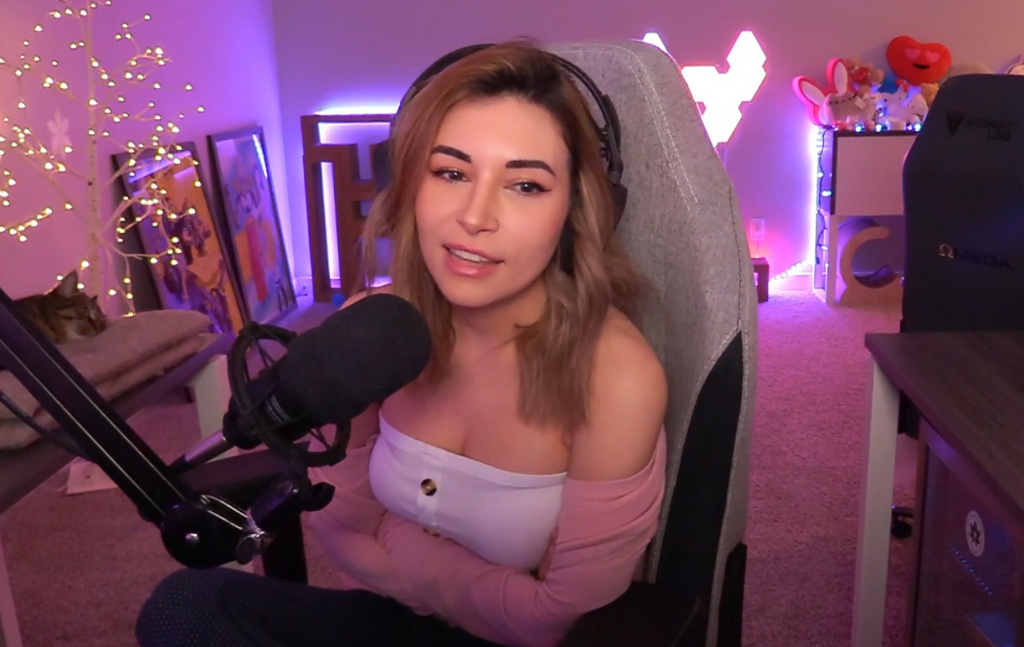 Natalia "Alinity" Mogollon (Picture: Twitch)
In a Twitch stream on 30th June, Alinity denies this allegation. She starts off by saying, and we are paraphrasing here, that if Twitch moderation is bad, it is not her fault. She then added: "contrary to what people think, I haven't done anything for Twitch admins".
Alinity continued by explaining: "Honestly, these rumours are ridiculous! Yes! These rumours are totally ridiculous… I have not REDACTED for so long. Oh my god, I can't even remember… not that it matters. Seriously, these rumours are just ridiculous."
The video clip below contains some explicit language, so watch at your own risk.
With Alinity completely denying the allegation of Twitch favouritism, calling rumours of her performing certain acts to stay immune from Twitch's banhammer ridiculous, some users have pointed out how others have been banned for far less.
Alinity now has over 1.1 million Twitch.tv subscribers, seeing a massive growth since January 2020.