Update: Indiefoxx has been banned for a sixth time. Click here for more details
Original story:
The noise became too much and Twitch has now acted, banning two of the biggest hot tub streamers, Jenelle "Indiefoxx" Dagres and Kaitlyn "Amouranth" Siragusa.
Of course, both streamers weren't in hot tubs in recent days but instead streaming in the ASMR category, seen laying on beds in suggestive poses, skin-tight leggings, and licking microphones - yes, you did read that correctly.
The trend was a direct consequence of the Amazon-owned platform's move to create a dedicated "Pools, Hot Tubs & Beaches"  category which was meant to offer a best of both worlds; hot tub streamers could continue but they wouldn't be rubbing up against other streamers and their audiences.
However, that didn't quite work out. Denied the opportunity to catch the eye of the huge flow of viewers through the "IRL" category with a bikini and a paddling pool, the streamers who partook in the hot tub meta saw their viewership naturally decline. Spotting an opportunity, they decided to reinvent themselves as ASMR streamers.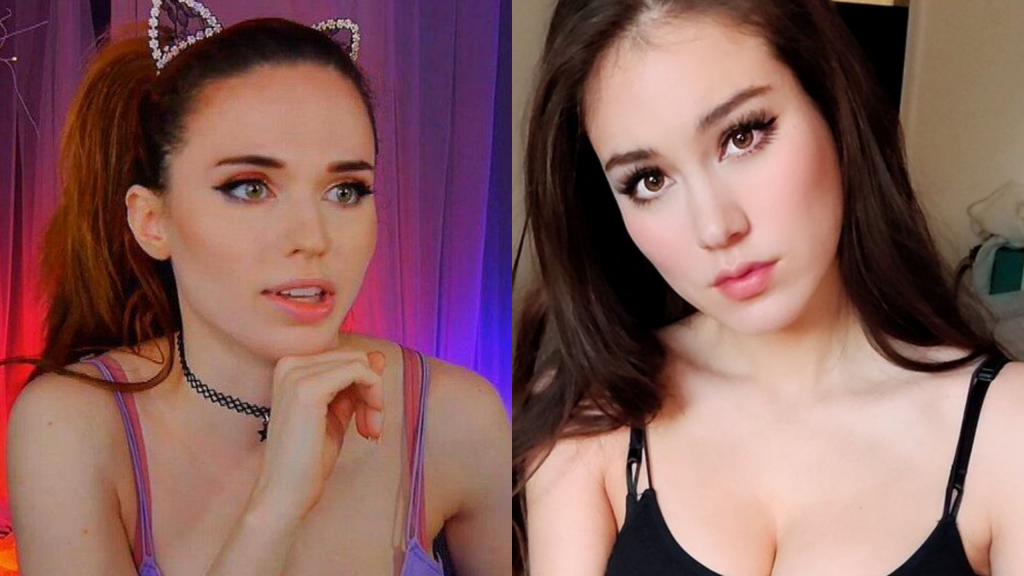 (Picture: Amourant/Indiefoxx)
This invasion of another category drew the ire of other streamers big and small with many feeling that Twitch had to take action.
And Twitch has clearly heard those calls with a number of ASMR streamers reportedly banned on 19th July. The first of which was ExoHydraX who said she felt her ban was because of her "race" -- at least in this instance -- it appears she is wrong.
The bans were reported by Twitter auto-bot StreamerBans. It stands as Indiefoxx's fifth ban and Amouranth's fourth.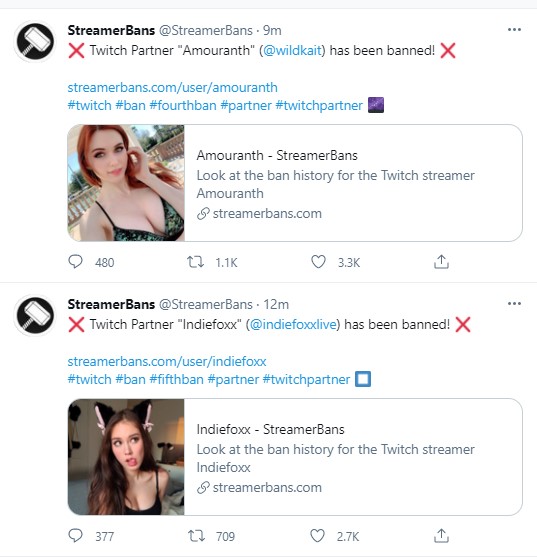 (Picture: Twitter/StreamerBans)
The bans aren't thought to be permanent as both streamers are still registered as partners.
Twitch has not commented on the bans and is highly unlikely to as per the companies policy of not publically disclosing the reasons for bans.