On 22nd April 2021, Luminosity Gaming content creator and Twitch streamer ShivFPS, known for his somewhat over-the-top outtakes in Apex Legends, got smacked with the banhammer. His ban was supposed to last seven days following "hateful slurs" directed towards a hacker who was tormenting ShivFPS and even locking him out of his account. Now, ShivFPS has been unbanned from Twitch early, something that doesn't happen too often for those on the Amazon-owned streaming platform.
ShivFPS gets unbanned on Twitch
To know why ShivFPS got unbanned early by Twitch, you first have to know the context of the situation he was banned for in the first place.
In a live stream on Twitch, ShivFPS finally killed a hacker in-game. This hacker made ShivFPS' life a living hell, locking him out of his account, thereby preventing him from doing his job (streaming Apex Legends) and even playing the game.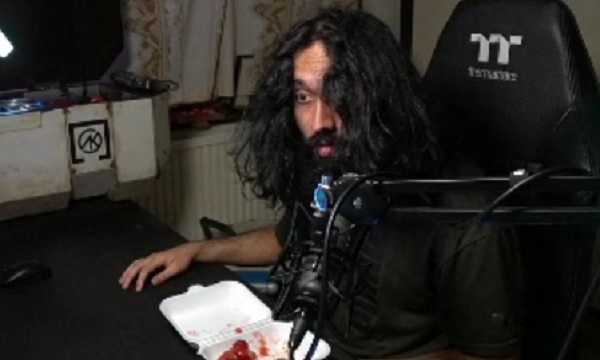 (Picture: ShivFPS)
Luminosity Gaming's ShivFPS finally killed the hacker and went a bit crazy on stream, with repeated insults and telling the hacker to "die die die", amongst other things.
The Apex Legends hacker, who was also using an aimbot in the match in question, is called Tufi, for reference. View the clip of the incident below.
Twitch smacked ShivFPS with a 7-day ban for the incident. However, ShivFPS believed the moderators didn't take the context of the incident into account, noting how this wasn't just a random incident or directed towards a random player.
ShivFPS states: "Alright well I received an email that I'm gonna get a 7-day suspension on twitch. This one however in my mind is bullshit and I'm pretty sure it was for raging at that idiot hacker who was locking me out of playing apex when I had him on my team prior. not deserved in my mind."
After contesting the ban from Twitch, the Luminosity Gaming content creator revealed on Twitter how his suspension was lifted early.
ShivFPS will be back to streaming Apex Legends content on Tuesday, 27th April 2021, as he is taking a bit of a break this Monday, 26 April.
While ShivFPS did rage at the Apex Legends hacker, context is always important. Further, he didn't really say any highly offensive lines, or used words that are truly disgusting. 
However, one can't help but wonder if ShivFPS would have gotten his Twitch suspension lifted early if he was a small-time streamer...