An impromptu appearance by the disgraced content creator, Carson "CallMeCarson" King, on Matthew "Mizkif" Rinaudo's stream this weekend has got some up in arms, while others have jumped to the defence of a streamer who was accused of grooming underage fans back in January 2021.
At one time, CallMeCarson was one of the most recognisable Minecraft players in the world and one of a group of streamers who ran in circles with others such as Mizkif and Ludwig Ahgren.
Those days are over -- at least for now -- though many feel his recent appearance on Mizkif's was Carson testing the waters for a potential return.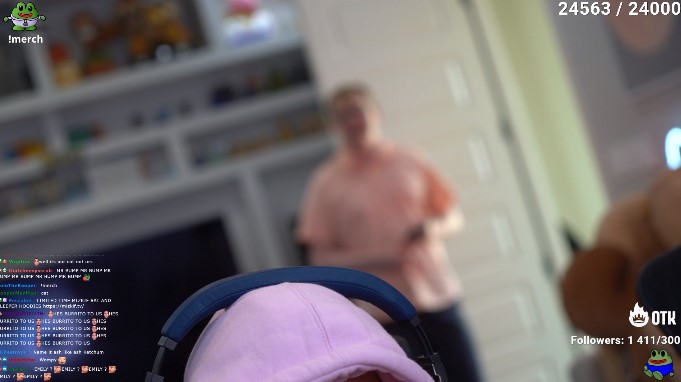 And while many have called him out in recent days, other big-name streamers have come to his defence, most notably Zack aka Asmongold.
Onstream yesterday, Asmongold was unequivocal stating they he feels Carson, "didn't do anything wrong." 
"People are blowing it out of proportion," Asmongold said of accusations that Carson had allegedly sexted a 17-year old when Carson was 19.
"Listen, if every single person that I knew that dated a 17-year old when they were 19, went to jail, I wouldn't have any friends."
Asmongold continued: "People that think like that, and think this is some terrible f**king thing have probably never been out there house."
A viewer in his chat then reminds Asmongold that in Texas -- where CallMeCarson is currently residing -- the age of consent is 17.
"Yeah exactly, 16 is legal in a lot of places in the world, sorry, a lot of places in the U.S.," added Asmongold.
"If people want me to think that this is like this terrible, horrible thing, for this person to do this thing that is acceptable, not only in most places in the U.S. but most places in the world... it's ridiculous."
This isn't the first time Asmongold has publically come to the defence of Carson, with the allegations emerged in January of this year, he struck a similar tone, calling it "not that bad".
While some might agree on Asmongold's point about the differences in age -- Romeo and Juliet laws are a thing for a reason -- many felt not only uncomfortable with the legalities of Carson's actions but also the power-imbalances between himself, a big-time YouTuber, and the fans he was messaging.
Carson returning to his career as a content creator seems more likely now than it did last week, but whether he can ever truly remove the stain of the accusations is less clear.