Twitch star Asmongold is widely known for being a critic, not shying away from sharing his view on various contentious matters. More recently, the World of Warcraft streamer opened up about the surge in popularity of ASMR streams, led by popular icons like hot tub queen Kaitlyn "Amouranth" Siragusa, and criticised the category as having potentially damaging effects on Twitch advertising.
Warning: This article discusses mature subject matter that might not be appropriate to younger audiences. 
Twitch star Asmongold slams sexual ASMR streams
On 19th March, Asmongold reacted to a video by Zach Bussey about Twitch potentially testing a new mature content policy, which Bussey claims *might* indicate their intent to allow more potentially explicit content on the platform, dubbed: "Twitch after dark."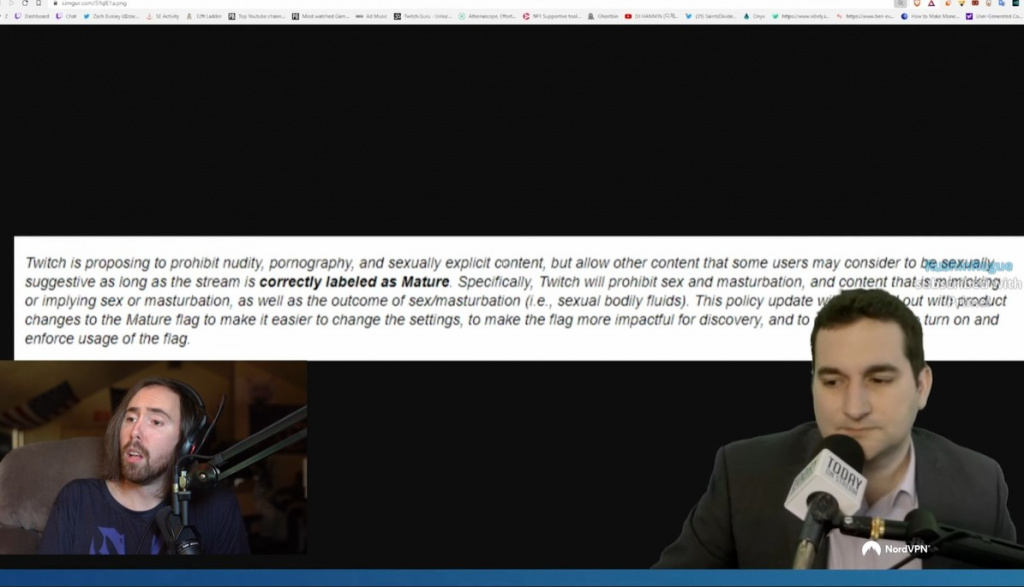 Notably, Bussey's speculation stemmed from a notice from Twitch reading: "Twitch is proposing to prohibit nudity, pornography, and sexually explicit content, but allow other content that some users may consider to be sexually suggestive as long as the stream is correctly labelled as Mature."
Mobile users: The related segment begins at the 2h27m15s timestamp.
The statement continued by noting that Twitch would expressly prohibit content around sex and masturbation, including that which implies or mimics such activities or their outcomes.
However, Bussey criticised the move, noting that Twitch doesn't enforce its current Mature disclaimer, saying, "All it does is actually create a stepping stone that prevents people from consuming your content. None of the top streamers really do it," calling out Amouranth and the ASMR streamers; and Asmongold agreed.
Asmongold claims that although Twitch seeking community feedback is in the early stages, it is something that the company will eventually appropriate because of how it negatively affects ad revenue. "This is something that affects ad revenue [...] this is something I'm worried about if they ever do this."
The Twitch star continued, saying, "Labeling your stream as Mature is probably like telling Twitch, 'like hey, don't put ads on my channel'," adding that lots of advertising contracts have a "morality clause." Asmongold explained that this clause prevents Twitch from placing ads next to content with political messaging, pornography, drugs, or violence, for example.
Asmongold also noted that "sexual streams are a way bigger deal than they already are," noting that ASMR streams and a small group of other streams comprise "less than one percent of traffic" on Twitch yet have considerable potential to affect advertising negatively.
Continuing to elaborate, Asmongold said that he guarantees Twitch has been approached by advertisers, who presumably slammed the platform for placing ads next to sexualised ASMR" streams.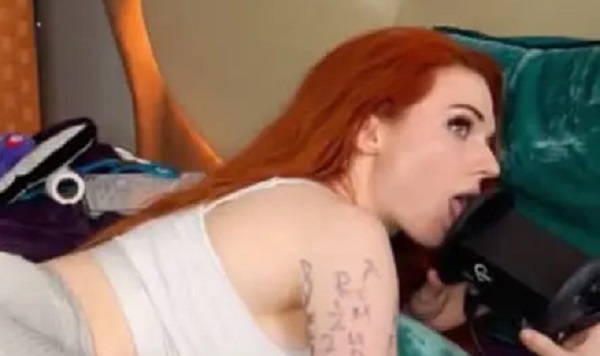 It goes without saying that Twitch stars like Amouranth arguably know what they're doing and are well aware of the audience to which they are catering. However, we'll have to wait and see what Twitch's next move will be following feedback received from the community.
Featured image courtesy of Twitch /  Asmongold and Amouranth.