Everyone who follows Counter-Strike's professional scene is well aware of how popular Valve's FPS is in Brazil. Thanks to a rich history, with many teams and organisations coming from the Latin American country, such as Made in Brazil(MIBR) and FURIA, the country can pride itself as having one of the biggest esports fanbases in the world. 
This fact has been not so long ago recognised by the game developers. At the end of last year, ESL has confirmed, the first Counter-Strike Major of 2020 in Rio de Janeiro, called ESL One Rio. 
At first, it was scheduled to take place in May, but because of the obvious effects of COVID-19 pandemic, it was postponed till November. As of now, it is still uncertain if the event will take place since Brazil has been a country with one of the highest rates of infection in the world
Whether or not the Major will finally take place in Rio, it hasn't stopped Brazilian fans to showcase their love of the game. Just last month, two of the biggest squads from the Portuguese-speaking country, MIBR and FURIA, were competing in three S-tier tournaments. Those were DreamHack Masters, BLAST Premier Americas Finals and cs_summit 6. Both of them did quite well, with Andrei "arT" Piovezan's team winning the competitions organised by DreamHack.
Every one of those tournaments was broadcasted not only in English on its' original channel but also in several languages across the globe. Given that Alexandre "Gaules" Borba shout casts almost every professional CS:GO game at a high level, he obviously took care of those three. The presence of his compatriots FURIA and MIBR was the cherry on the top.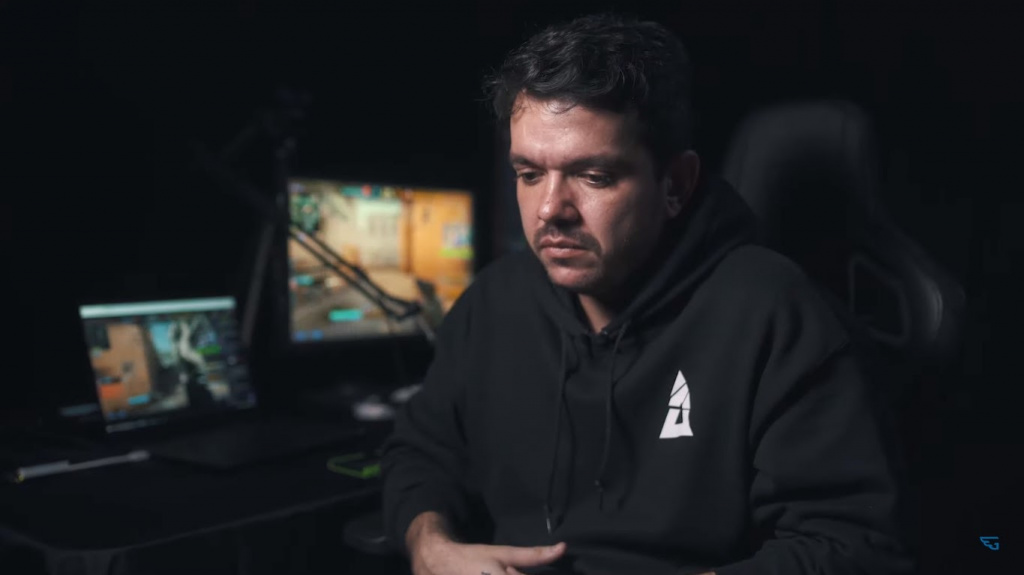 (Picture: Alexandre "Gaules" Borba)
Little did he know at the beginning, the streamer's broadcast turned out to be huge, at its peak reaching 393,000 viewers during the BLAST final between Evil Geniuses and MIBR. The difference between his and the tournament organiser's official channel was enormous, with BLAST counting only 62,000 viewers. 
Obrigado Tribo 💜
Encerramos hoje o primeiro semestre de transmissões oficiais na LaTribonera! Sem palavras p descrever o sentimento de ver o jogo que eu AMO atingindo esse patamar! Parabéns aos times, jogadores e comunidade brasileira. É uma vitória nossa! #Tribonera393K Eu Fui! pic.twitter.com/fwnqTwG6da

— Gaules (@Gaules) June 22, 2020
That wasn't just a single, lucky case, and the phenomenon of the Brazilian streamer didn't go unnoticed. Gaules would consistently reach six-digit numbers during June's competitions. On the first of July, Esports Charts has shared that his channels were second most-watched in the first six months of 2020, behind only variety streamer Jaryd "Summit1g" Russell Lazar.
What's more, EsportsCharts tweeted their figures for June showing that Borba topped the rankings in terms of most-watched channels on Twitch.
As of now, most of the professional CS:GO scene has taken a break, with July being a month to recuperate. We are still unsure of the future of ESL One Cologne, which is scheduled for late August. It was supposed to be a LAN event behind closed doors, but with the latest news regarding intercontinental travel, it might not happen.
Whether or not it will take place offline, we can be sure that Gaules will cover it and attract many Brazilian viewers in the process.