If you love watching Premier League football or even just playing the latest FIFA title, then we highly suggest you watch our new show FIFA Predicts the Premier League. Hosted by Anthony Richardson (playing as the Bad Esports Caster) the FIFA Predicts the Premier League show will take place on Twitch.
Here's what you can expect from the new show, how you can watch it live, and an interview with Anthony Richardson.
How to watch FIFA Predicts the Premier League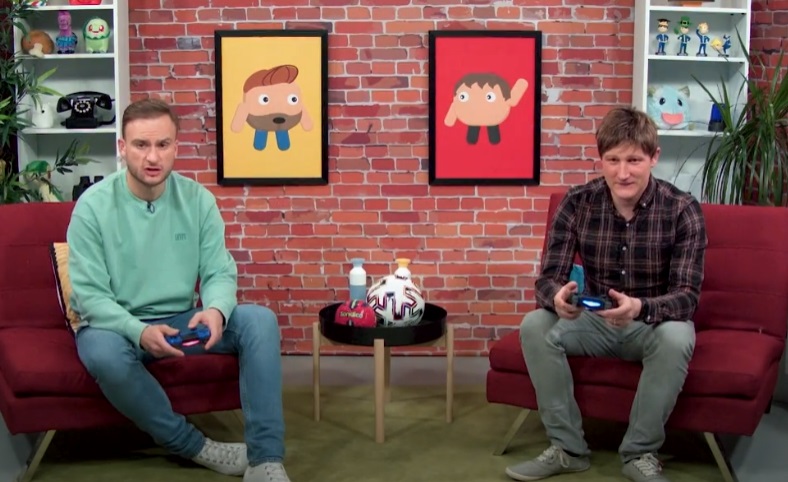 FIFA Predicts the Premier League is a two-hour live stream on our Twitch channel. You can tune in and watch the show live on Fridays between 14:00 and 16:00 GMT. The first stream begins on 25th February 2022. 
Interview with Anthony Richardson
I had the pleasure to have a chat with Anthony Richardson about the FIFA Predicts the Premier League show, asking some important questions for interesting answers. 
Check out the interview questions and answers with Anthony Richardson, the host of FIFA Predicts the Premier League below.
Where did the idea for FIFA Predicts the Premier League show come from?
"This series combines my two great loves of football and commentating badly on football. I am made for this show. For me, there's nothing better than getting hyped for the weekend's Premier League games by simulating those games on FIFA, CPU vs CPU and predicting the results.
I also love drawing footballers on Microsoft Paint and each week I will give away one of my famous MS Paint pictures as a prize to whoever guesses most results correctly on the stream. Who couldn't get excited about that!?"
How has your experience been creating the show?
"I've been hard at work updating all the squads, getting the teams playing as realistically as possible so that we sim the Premier League results so accurately that they don't even bother playing the real games and use our results instead. Also, I've been commentating in the mirror using a hairbrush as a microphone."
What type of difficulties or challenges, if any, come with creating a show like FIFA Predicts the Premier League?
"It's difficult to keep Cristiano Ronaldo inside the 6-yard box. Also, he tends to score free kicks in the game. I'm trying my best to put a stop to that, otherwise, this just won't be realistic."
Are there funny/strange stories during production to share with our audience?
"I did a test stream and my cat knocked a cup of coffee over my keyboard. If anyone out there doesn't like football, still tune in. There are fireworks when Dexter's in the room. Damp, coffee-smelling fireworks, but fireworks nonetheless."
Which team, in your opinion, will win the Premier League and Champions League respectively this year?
"In terms of the Premier League, I'm really excited to see how Man City mess this up. They're still way ahead of Liverpool, but they lost to Spurs for goodness sake.
Can they blow it? Probably not. Can they crash out of the Champions League in a shockingly hilarious manner? Yes, they can, and I can't wait to see how they do that this year."
How does it feel to finally ditch your long-standing co-host from The First Hour, Adam Savage?
"I will miss Sav by my side for this series but rest assured, he'll be here in spirit. And I have a photo of him in my wallet so I can always dig that out if I get withdrawal symptoms."
Could FIFA Predicts the Premier League one day become self-aware, dooming us all to a dystopian, AI-controlled world?
"I once saw a fan in the crowd who looked straight at me and mouthed the word 'help.' I fully believe that there are people in EA Sports games aware of their own existence. We need to find a way to get them out of there. It's actually terrifying when you think about it."
Every week, Anthony will be looking ahead at the Premier League's fixtures and comment over simulated FIFA 22 games of those matches. He will, of course, take on the role of the Bad Esports Caster, so expect some tongue-in-cheek comments combined with genuine knowledge of Premier League football.
Watch the video below to get an idea of the Bad Esports Caster persona.
Thanks to the Bad Esports Caster for taking the time to have a chat. For the football and FIFA fans out there, watching FIFA Predicts the Premier League should be a no-brainer, so don't forget to tune in.